Snoke May Have Trained Another Apprentice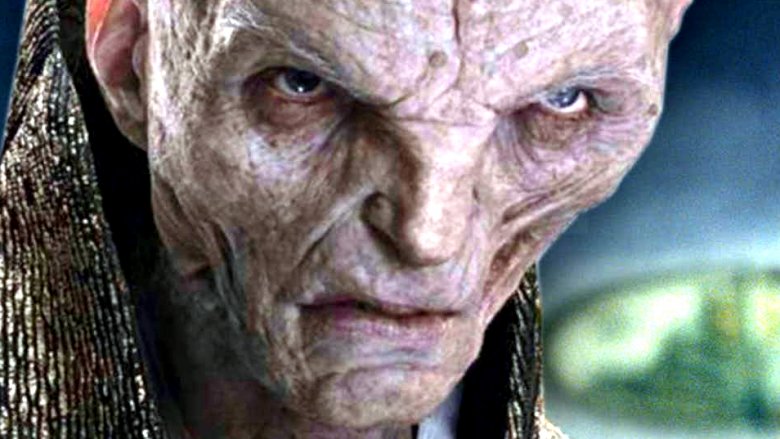 Contains spoilers for Star Wars: The Last Jedi
Supreme Leader Snoke may always remain a mysterious figure in the Star Wars galaxy, but a new detail has emerged from an unlikely source.
As io9 reports, an official Lucasfilm magazine called The Souvenir Guide to the Movie Star Wars: The Last Jedi has an article on Snoke (played by Andy Serkis) and right out of the gate, it says that "Snoke has trained Kylo Ren and at least one other apprentice."
This begs lots of questions. For starters, why is this information revealed in such a random place? Sure, the magazine is listed as a download on the Star Wars Insider app, which is the official magazine of Star Wars. But it's not like everyone is going to find it. If it's a detail important enough to mention, you'd think we would've gotten at least some allusion to it in The Last Jedi. 
And who is this other apprentice? It's probably not General Hux (Domhnall Gleeson), who is more of a military man than anyone tapped into the Dark Side of the Force. It's also clearly not Rey (Daisy Ridley), as Snoke never got a chance to train her before he had to split. 
Does this mean there's another apprentice lurking out there? Could he or she be a factor in Episode IX? Or does this refer to a character we already know? Could it have been Palpatine? We've seen how Snoke can become frustrated with an apprentice and try to replace him, so could this "other" apprentice be who Kylo Ren replaced? If so, there has to be some hard feelings there. 
Regardless, we probably won't get any answers until Episode IX arrives in 2019, and even then, there's a good chance J.J. Abrams will completely move on from the Snoke storyline. It might just be another dangling thread to the enigma that is Snoke.
Take a look at the article below.