Kit Harington Opens Up About Final Season Of Game Of Thrones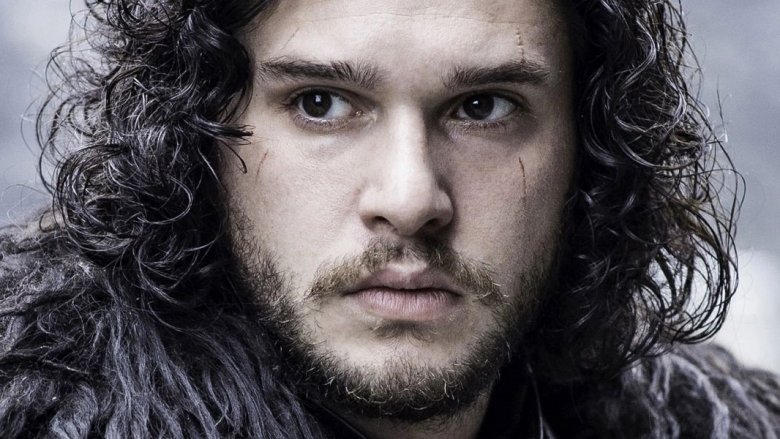 Winter is here, but it won't be around for long, and one actor has mixed feelings on it coming to an end. 
Game of Thrones actor Kit Harington, who plays Jon Snow/Aegon Targaryen in the fantasy series, spoke with Deadline about the impending eighth and final season, revealing that though he's ready to explore new opportunities in the future, the prospect of saying goodbye to the show has hit him quite hard.
As expected, Harington couldn't discuss specific details about Game of Thrones season eight, but he did mention that things are "going really well" behind the scenes. "These days are long and a grind, but we've got the first section out of the way, and all is well. All is good," he said. 
The actor then shared that he and his cast mates feel a new kind of pressure to satisfy fans with the last season of Game of Thrones. In order to keep audiences engaged, the final episodes will apparently take characters to new heights.
"Every year there's always been a bit of pressure, [but] this season is one where we could easily let people down," Harington began. "Obviously, we don't want to do that, so we're very much stepping up everyone's game which is very apparent, at least to me. We're all growing a bit and I think everyone's attention is very focused on what we're doing in a way that it's always been, but it may be more apparent. I love it, you know. It's also, I think, that thing of just trying to get everything you can out of it while we're still doing it. Really kind of explore every inch of it."
Harington got candid as well, admitting that he isn't sure how he feels about his character and the series as a whole leaving his life for good. "Honestly, it's weird... The 'how are you feeling' thing is a strange one because I'm not sure that you're feeling one particular thing at any one time when you're present in it. Really, you're kind of overwhelmed to pay much attention. So, it's all after the fact, you know," he explained. "I look back at the 'Battle of the Bastards' episode now and I understand what it meant and what it was to do it, but at the time you're just getting on with the job... I don't know what I'm feeling, is what I'm trying to say. I will say [that] I'm understandably more affected by it than I thought I would be."
He added that it will be difficult to come to terms with the end when it finally arrives. "Eight years of your life is a long time to connect with anything. I didn't know at the beginning if this would be a show that no one would watch or if it would be a show that a lot of people would watch," Harington stated. "And I've never been in a situation, a show, that's lasted this long. In my life it's pretty significant thing that's happened to me, and coming to the end of it is understandably quite emotional."
Looking forward, Harington said that he doesn't feel like he should "jump into anything straight away," and that he plans to focus on his upcoming marriage with fellow Thrones actress Rose Leslie, who portrayed the Wildling Ygritte until 2014. "I have to find the right thing. I'm going to pick and choose my roles carefully, and spend some more time with Rose (Leslie), who will then be my wife," Harington stated, before adding with a laugh, "I think the world has seen quite enough of us going back over the last 10 years. You don't want to saturate them with more of it, do you?"
The final season of Game of Thrones doesn't have a set premiere date, but it's expected to air sometime in 2019.