Star Wars Fans Are All Saying The Same Thing About Andor's Three-Episode Premiere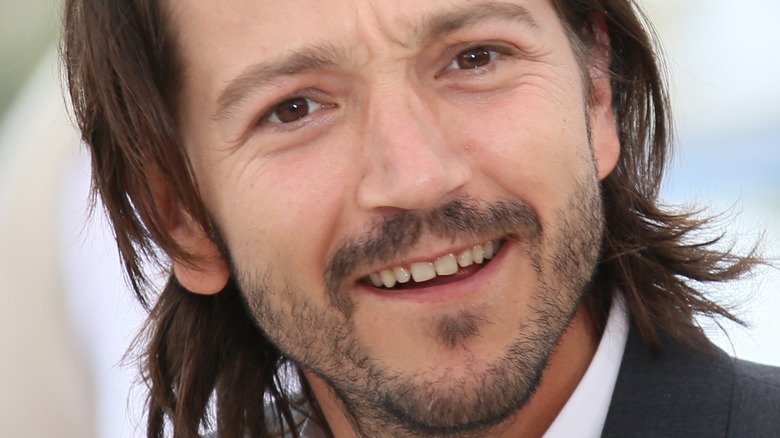 Denis Makarenko/Shutterstock
"Star Wars" fans have a new obsession. 
After months of anticipation, Lucasfilm and Disney+ have finally premiered "Andor." A prequel series to "Rogue One: A Star Wars Story," the show follows Cassian Andor's (Diego Luna) early days as a spy, giving audiences insight into the seedy happenings of the Rebellion. Set some five years before "Rogue One," the series dives deeper into the galaxy's grime and scum, providing a different look at the "Star Wars" universe that isn't so Skywalker-dependent. 
Vanessa Armstrong of Slashfilm particularly praised the series for forging its own route, saying that "'Andor' is distinctly different from what we've already seen in 'Star Wars' — it's grittier and takes its time, and it is really, really good." Other reviews for "Andor" have been just as positive. The series currently holds a fresh 88% on Rotten Tomatoes, though it's likely that number will change as more reviews from critics trickle in. 
While critics are enjoying the latest "Star Wars" tale, what do the fans have to say? Recent years have shown that fans are more divided than ever with the direction "Star Wars goes, proving it's impossible to cater to a variety of audiences. Or is it? Because the audience buzz from "Andor" has largely been uniform, with all fans saying the same thing.
Fans think Andor is off to a great start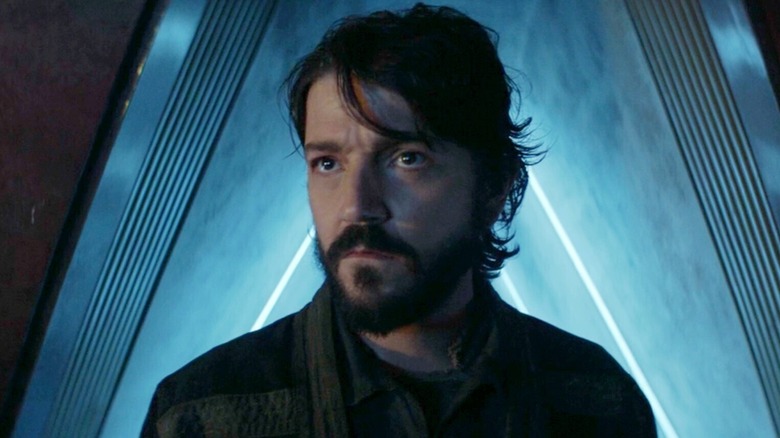 Disney/Lucasfilm
"Andor" premiered on September 21 with a three-episode debut and it has largely left a positive impression on fans. "Andor was fantastic," writes Twitter user @AustinPlanet. "I'm absolutely loving this show. It feels different than anything 'Star Wars' has done before," the fan continued before praising Diego Luna's return. 
User @TankusMaximus84 described the premiere as the perfect beginning for what's to come, saying the series successfully plants the seeds for the Rebellion. Particular praise was given to Episode 3, a sentiment echoed by many other viewers, including @rtwoshetwo describing the third entry in Andor's saga as "insane." Over on the r/StarWars subreddit, u/madlaughter18 couldn't help but compare the episode to the crime thriller "Sicario."
While Episode 3 paves the way for Andor's coldblooded journey through the galaxy far, far away, it wasn't the only aspect of the "Star Wars" premiere that stood out to fans. "I'm loving the look of this. It feels old, if that makes sense," wrote u/Spaceace91478. u/OliviaElevenDunham agreed, saying that "Andor" managed to successfully replicate the gritty feel of "Rogue One."
It's clear from fan chatter that it's a good time to be invested in "Star Wars." It was surprising when it was announced that "Andor" would have a 12-episode season, a leap from the eight-episode seasons "The Mandalorian" fans are used to. Now that the first three episodes are out, Disney+'s decision makes sense, at least to u/oldmanjenkins51: "The nonlinear storytelling of how he ended up with his adopted mother, how he was recruited, and building up his wanted level was perfectly shown in these 3 episodes," the user writes, adding. "Thank goodness for Tony Gilroy's return."