Underrated Drama Movies You Need To Watch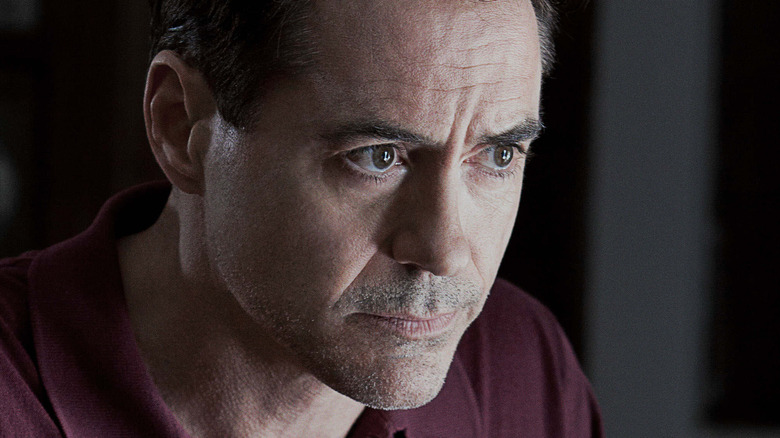 Warner Bros.
For every successful drama that breaks through — "Dunkirk," "The Blind Side," "American Sniper" — there are dozens of others that do not. Films like "Portrait of a Lady on Fire," "The Farewell," "The Favourite" or "Leave No Trace." If you haven't seen them, you certainly aren't alone; what they have in common is all came out recently, underperformed at the box office, but are currently ranked among the top 50 dramas of all time on RottenTomatoes.
Some of these films can only hope to follow the same path as "Pump Up the Volume," "Dazed and Confused" and "The Shawshank Redemption" — initially stumbling with audiences, being discovered and evangelized by an increasingly hardcore fanbase, then becoming a new classic. Others will continue to slip away further into undeserved obscurity.
When avid movie fans stumble upon these films, it feels like discovering buried treasure. Why do so many wonderful movies go unnoticed? Often, it's a matter of bad timing, poor publicity, an over-saturated subject — a combination of all three, or something wholly different.
Great dramas cast a spell on their audiences with authentic characters and emotional resonance, often providing cathartic release. But with so many films competing for eyeballs, it's become increasingly easier for phenomenal films to slip away quietly before audiences can appreciate their excellence. With that in mind, below is a list of underrated dramas well worth your time.
Brothers (2009)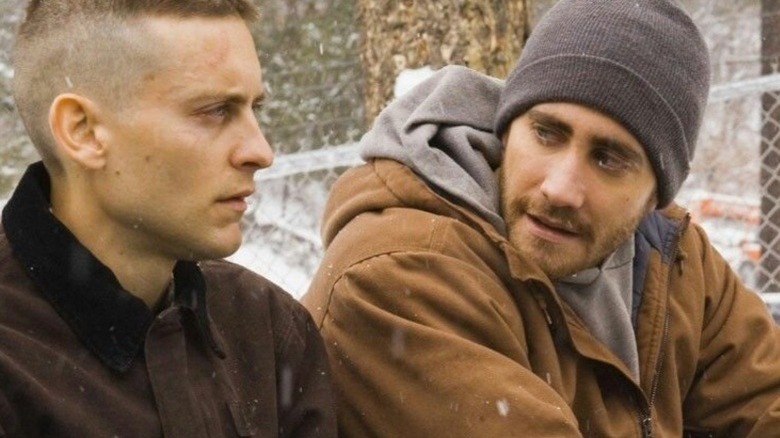 Lionsgate
The remake of a 2004 Danish drama, this Jim Sheridan film stars Tobey Maguire as a soldier deployed for his fourth tour-of-duty in Afghanistan and subsequently captured by the Taliban. 
His wife (Natalie Portman) and ex-con brother (Jake Gyllenhaal) presume him dead, and move forward attempting to repair their shattered family. Later, when he is rescued and returns home, the family comes to realize he's not the same person who left for deployment. 
Sheridan, known for powerful family dramas like "In the Name of the Father" and "In America," excels at exploring the intermingled dysfunction and abiding love of families. "Brothers" offers an authentic portrayal of the layered struggles of one such family (and includes a powerful performance by Sam Shepard as the brothers' father). The entire cast exudes the palpable pain and love of their characters.
In post-9/11 Hollywood, a number of films about the struggles of military veterans have found substantial success. "American Sniper" and "The Hurt Locker" became big hits, yet the family-centered "Brothers" remains under the radar. 
"Who'd have guessed that stars who made their names as nerd heroes ... could be so credibly messed up and volatile?" David Edlestein of NPR said in his review. "From his other two leads [Gyllenhaal and Portman], Sheridan has gotten the best performances of their lives."
Sugar Hill (1993)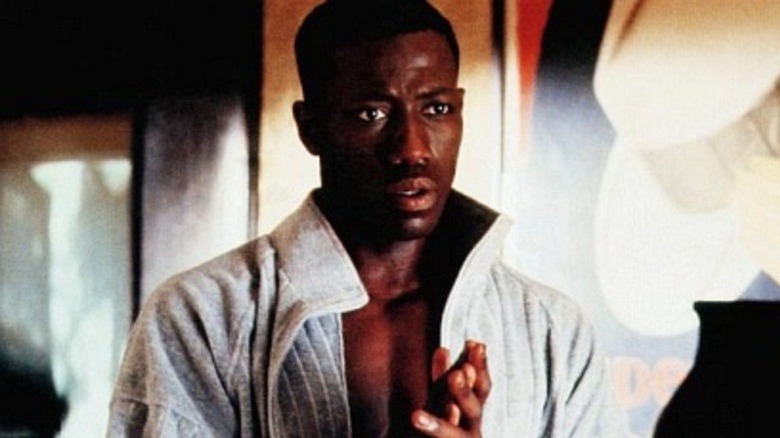 20th Century Fox
Wesley Snipes movies aren't always remembered as being particularly compelling, but this quasi-sequel to "New Jack City" from the same writer (Barry Michael Cooper) caught Snipes in a mid-'90s hot streak that also included dramas like "The Waterdance," "Rising Sun" and "Jungle Fever," segueing into the next phase of his career where he'd trade understated for over-the-top in films like "Demolition Man," "To Wong Foo..." and "Money Train."
Packing an emotional, familial punch, "Sugar Hill" stars Snipes as a bright young man caught up in the drug-dealing streets of Brooklyn. He once had a full scholarship to attend Georgetown University, but found it difficult to escape the life of crime that surrounded him, so now he teams with his brother (Michael Wright) to work for a local crime boss (played by the inimitable Abe Vigoda), spending his spare moments trying to devise a way to escape a world that doesn't want to let him go.
At the time of its release, "Sugar Hill" was universally panned by critics, with Variety calling it "self indulgent" and likening the film to a "dreary version of 'New Jack City'." The most influential critics of the era — Siskel & Ebert — were divided by the film and got rather heated in their passionate debate about its merits. The former said "Wesley Snipes, a big talent, is foundering now with some of his big-money career choices," while the latter argued: "This movie captured me from beginning to end. It's a very, very important film."
The Kings of Summer (2013)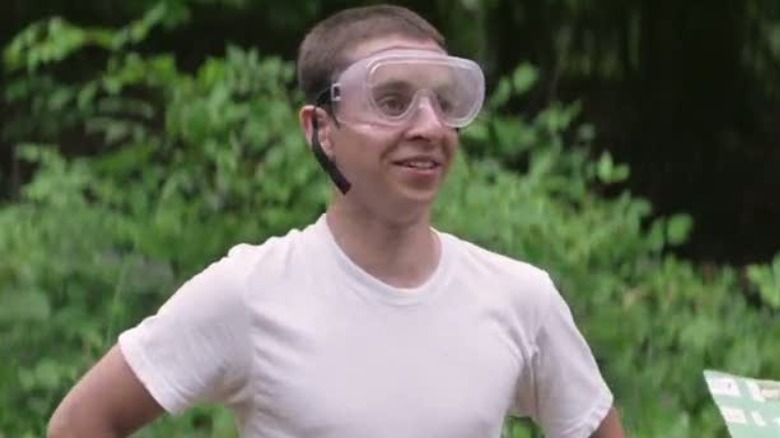 CBS Films
The carefree days of the summer season provide a romantic backdrop for many coming-of-age films, but few harness it quite as effectively as this tiny Sundance favorite.
As much a comedy as it is a drama, "Kings" follows a teenager (Nick Robinson) who convinces his friend (Gabriel Basso) and a weird kid (Moisés Arias) to run away with him and hide out in the woods. There, they hope to wile away the days building a house in the middle of nowhere and getting back to nature. Boasting a solid supporting cast that includes Nick Offerman, Erin Moriarty and Megan Mullally, the film transcends its coming-of-age trappings to capture a unique story, and the kids at its center never feel like Hollywood caricatures of young teens. Joe and his friends bond in their feral freedom, and their fleshed-out relationships feel authentic.
Light and dark tones are balanced impressively throughout the film, and there are enough father-son struggles between Robinson and Offerman to evoke tears. The film received a limited release and earned just over $1.5 million worldwide — nevertheless, it's worth seeking out.
"It's a warm and affectionate comedy about that last great summer when you're 13 or 14 and you don't realize just how much your life is about to change and things will never be the same," said the Miami Herald, while the St. Louis Post-Dispatch added: "The sharp wit, soft-focus cinematography and slow-motion lyricism lift it into the realm of this summer's nicest surprises."
Salmon Fishing in the Yemen (2011)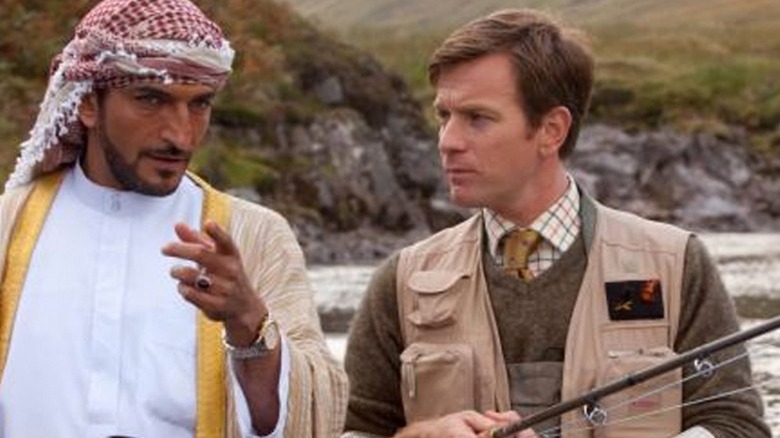 Lionsgate UK
Filmmaker Lasse Hallström built his reputation with moving dramas like "My Life as a Dog" and "The Hundred-Foot Journey" (as well as a whole lot of ABBA videos), so it's no surprise that his 2011 indie effort "Salmon Fishing in the Yemen" similarly finds human truths in the most unlikely of places. 
This unique, moving film has been largely forgotten, which is a shame because "Yemen" weaves a beautiful tale of an introverted British fisheries expert (Ewan McGregor) asked to introduce fly-fishing to Yemen by injecting salmon into its rivers. Despite initial misgivings, he teams with a sheikh's financial adviser (Emily Blunt) and the British Prime Minister's Press Secretary (Kristin Scott Thomas) to develop the project. Rich character development makes this drama worth the watch; the movie's broader plot serves as backdrop for the beauties and flaws of its characters. Much of the film takes place in the Scottish highlands, augmented by the locale's breathtaking geography.
Despite several Golden Globe nominations, "Yemen" went largely unnoticed by moviegoers, earning just over $9 million at the U.S. box office. Nevertheless, it's worth fishing around to find yourself a copy. 
The Arizona Republic called it "A charming little movie," while USA Today wrote: "Despite sporting the worst cinematic title since 'The Chumscrubber,' 'Salmon Fishing in the Yemen' hooks some charming laughs and a quaint romance by not delving too deeply into its subject matter."
Green Street Hooligans (2005)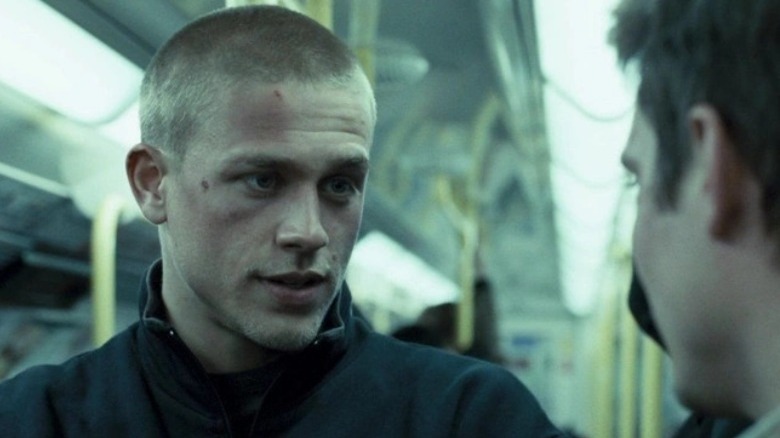 Universal Pictures UK
The film that put both Lexi Alexander ("Punisher: War Zone") and Charlie Hunnam ("Sons of Anarchy") on the map, this violent indie captured British football's hooligan culture, putting it on display in all its gritty, unforgiving nature. The film also had the misfortune of being released soon after the similarly-themed, controversial "The Football Factory," making it a movie few saw — but those who did took notice.
For the hooligans who pledge loyalty to their football teams, football fandom isn't a hobby — it's a way of life. In "Green Street Hooligans," nebbish Matt Buckner (Elijah Wood) is wrongfully expelled from Harvard and longing for a sense of belonging. Matt moves to London to spend time with his sister Shannon (Claire Forlani) and her family; he finds kinship in a group of football hooligans, nut that might no necessarily be a good thing.
Upon the film's release, the BBC declared, "Sadly, nothing else [other than the fight scenes] rings true in an often comical drama that ... obscenely glamorizes senseless violence." Over the years, "Hooligans" has gained a cult following that feels somewhat akin to "The Boondock Saints"; one reviewer in The Guardian simultaneously called the film his guilty pleasure and "compellingly awful." Yet there's a lot to enjoy here — the love between the two lead characters, in particular, is palpable as they forge a true friendship.
Stepmom (1998)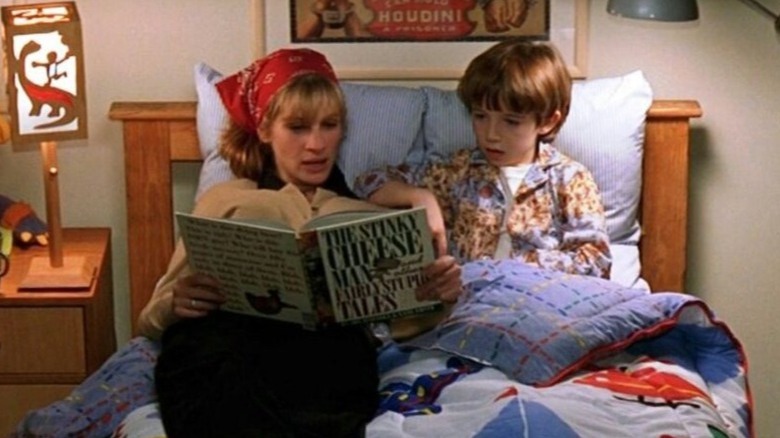 Sony Pictures
At arguably the height of her powers, Julia Roberts took a break between "My Best Friend's Wedding" and "Notting Hill" to release this weepy Chris Columbus flick that cast her alongside Susan Sarandon. It may have been seen at the time as Roberts stepping too far outside her rom-com sweet spot, but all these years later, good luck watching it without felling "all the feels" with this tear-jerker. 
Sarandon plays a divorced New Yorker in the film, mom of two kids (Jenna Malone and Liam Aiken); when her ex (Ed Harris) moves in with his fashion photographer (and much younger) girlfriend played by Roberts) the two clash. But as illness forces all involved to re-evaluate their priorities, the two women begin working together for the sake of the children.
The phenomenal cast of "Stepmom" allows the film to stand above its sappy trappings. Sarandon and Roberts authentically convey both the flaws and strengths of their respective characters, allowing audiences to empathize with both women.
Although "Stepmom" was a box office success powered by Roberts' status at the time as one of Hollywood's biggest stars (it earned just under $160 million globally), it currently resides on RottenTomatoes right around the midway point. Its audience scores are significantly better, however, beckoning you to a great movie-watching experience if you allow this weepy to wash over you.
The Fall (2006)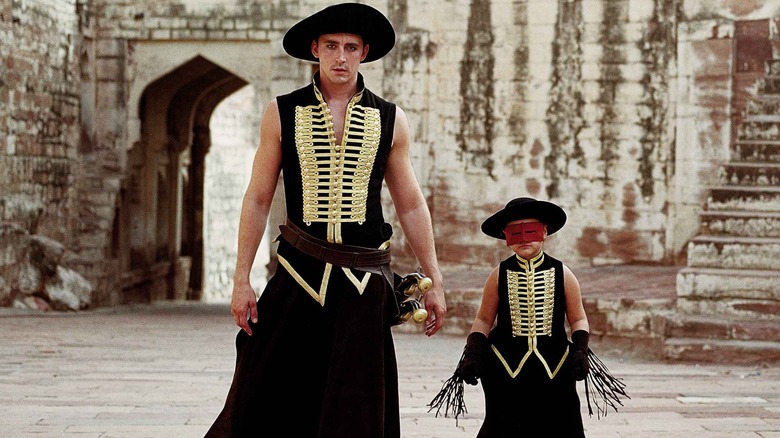 Roadside Attractions
Quite possibly one of the most beautiful movies ever made, this offbeat experiment was a passion project for director Tarsem Singh, once one of the hottest emerging MTV directors (REM's "Losing My Religion" video) until a dud of a directorial debut ("The Cell") nearly derailed his career. 
"The Fall" should have marked a return as epic as its ambitions — equal parts drama and fantasy, fairy tale and romance, a "The Princess Bride" for a new generation. Unfortunately, not nearly enough people gave it a chance. 
Set in 1920s Los Angeles, the film concerns an injured movie stuntman (Lee Pace) telling a fantastical story. Convalescing in a hospital and facing the possibility of paralysis, he meets a young girl (Catinca Untaru) and regales her with far-fetched stories that then play out on the screen. Of course, all is not as noble as it seems — the stuntman is desperate for morphine, and his storytelling manipulates the girl to steal the potent painkiller from the hospital's stash. 
As he shares his fictional tale of the adventures of the Black and Red Bandit, the little girl is drawn deeper into the story's world — and so is the viewer. Reminiscent of Terry Gilliam's best work, the film's framework gives Tarsem an ideal canvas to spill forth his talents as one of the best visual artists of his time. These sweeping landscapes stand in stark contrast to the stuntman's reality, with heartfelt human struggle shining through every plot point.
Visionary directors (and fellow MTV alumni) David Fincher and Spike Jonez attached their names to the film's distribution, hoping to take "The Fall" beyond its limited release trappings. Nevertheless, audiences and critics alike had polarizing reactions to the film. 
Ultimately, it's a movie people either love, or love to hate. But Ebert loved it, naming "The Fall" one of the best films of 2008. "Tarsem's film is a mad folly, an extravagant visual orgy," he said in his review. "It's a free fall from reality into uncharted realms." 
Some Mother's Son (1996)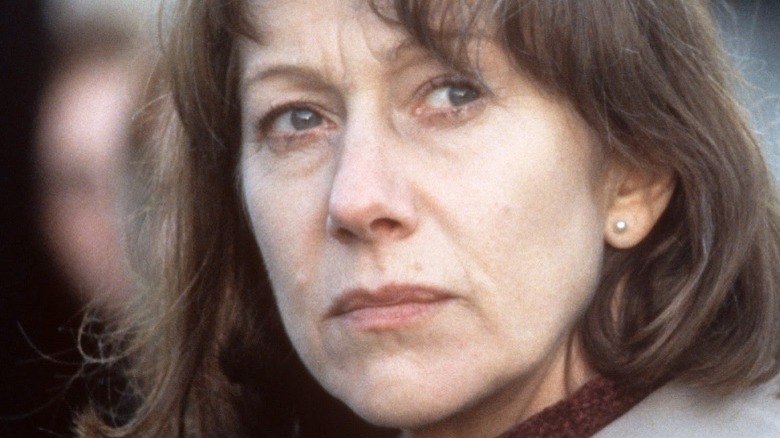 Columbia Pictures
Over the past several decades, Northern Irish filmmakers have brought the world beautifully-wrought, stark cinematic looks at the "Troubles" — the long period of upheaval and violence in which citizens of Northern Ireland clamored for the right to become part of the Irish Republic, rather than remain under British rule. Some of these dramatic character pieces, like "The Boxer," have gained international recognition and awards. Others, such as "A Belfast Story," are hardly remembered. "Some Mother's Son" mostly falls into the latter category ... it should have landed in the former. Through this film, based on a screenplay by director Terry George and co-writer Jim Sheridan, the deep love of families and the ways in which we fight for them resonates.
In the movie, a young Aidan Gillen stars as Gerard Quigley, an imprisoned IRA member participating in a hunger-strike led by real-life prisoner and IRA leader, Bobby Sands (John Lynch). His mother, Kathleen (Helen Mirren) and Annie Higgins (Fionnula Flanagan), the mother of Gerard's fellow striker, Frank (David O'Hara) take up the fight for their sons' rights and ultimately, for their lives. The result is a lesson in heartache, politics, and the unconditional love of a mother. According to the Irish Times, the film received mixed reviews upon its release, and some critics took issue with its pro-Republic perspective. However, this movie never feels heavy-handed, and has aged well.
The Butterfly Effect (2004)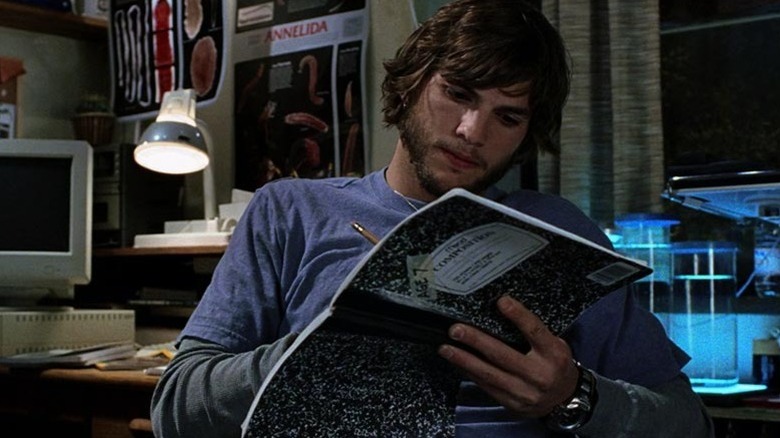 New Line Cinema
When "The Butterfly Effect" was released in 2004, the film's star, Ashton Kutcher, had cemented his place in Hollywood through goofball characters in "That '70s Show" and "Dude, Where's My Car?" The actor's foray into drama was met with skepticism — could the silly sitcom star display the acting chops necessary to carry the weight of a heavy drama? In short, the answer is yes.
"The Butterfly Effect" is a science fiction thriller centering on the story of Kutcher's Evan Treborn, a college psychology major who discovers he can travel through time via journals he kept during his traumatic childhood. Evan travels back in time to right the wrongs he and his childhood friends endured, and gravely fouls up each scenario. Each character reveals major flaws and struggles, and along with Kutcher, Amy Smart (who plays Evan's childhood crush, Kayleigh) powerfully conveys the weight of her character's past, and John Patrick Amedori, who portrays Evan at 13, oozes subtle confidence not seen in most actors his age. 
Critics weren't kind to "The Butterfly Effect," but early audiences flocked to the film, making it a surprise box office success. In its theatrical run, the movie earned over $96 million worldwide. Appropriately enough for a time travel movie, it has aged well; in 2009, The Guardian looked back with appreciation, saying the film didn't "get the credit that it deserved" when it first hit the screen.
Me Before You (2016)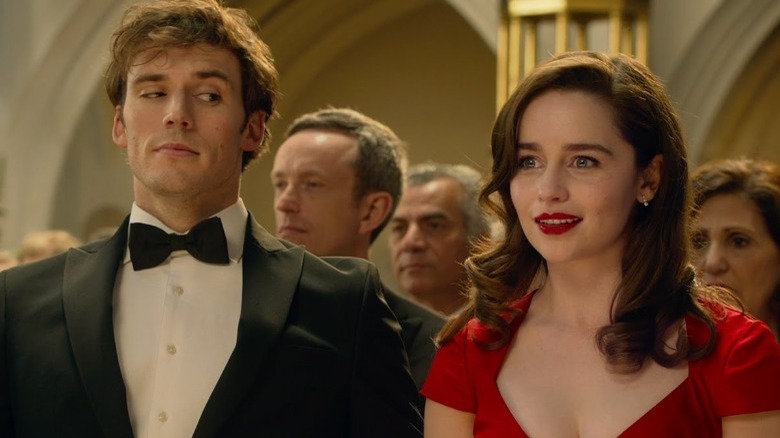 Warner Bros.
In the romantic drama "Me Before You," Emilia Clarke takes an about-face from her fierce portrayal of Daenerys Targaryen to play the sweet, insecure Louisa Clark. Longing for a clear purpose she can't seem to find in her quaint English countryside village, Louisa takes a job as the caregiver for wealthy and handsome Will Traynor (Sam Claflin), who resides with his parents after a tragic accident left him paralyzed. Louisa isn't in love with her boyfriend Patrick (all grown-up and handsome Neville Longbottom actor Matthew Lewis), and she soon falls for the moody, hurting Will. The relationship blossoms ... until Louisa discovers Will's plans to end his life via an assisted-suicide facility in Switzerland. Heartbroken but understanding the once independent and adventurous Will's reasoning, Louisa accompanies Will to Switzerland.
Alas, controversy arose when "Me Before You" hit theaters. Disabled advocates rightfully took issue with what they saw as the film's implied message (that those facing severe disability are better off dead), and per the Disability News Service, protested outside of the movie's London premiere. 
In a 2016 essay for Vulture, a disabled writer who lives with cerebral palsy defended the film. "'Me Before You' reminded me that so often, when able-bodied people do acknowledge the disabled, it's tinged with pity for their condition," he wrote. "And that's just as problematic." 
The Man Without a Face (1993)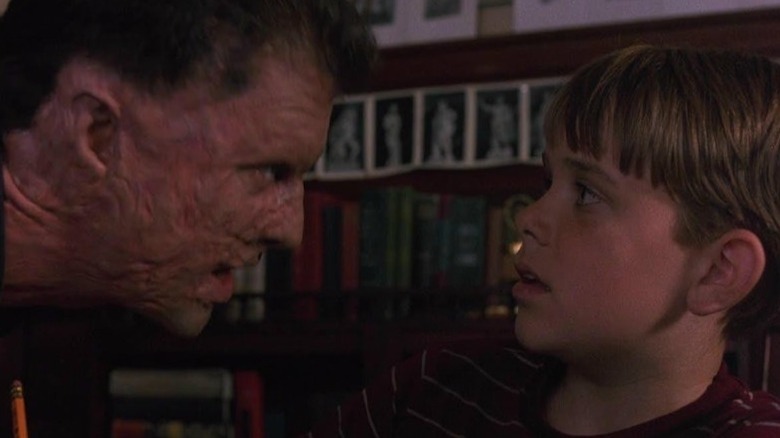 Warner Bros.
At the time of its release, this film made headlines as the directorial debut of Mel Gibson, one of the biggest stars in the world. It also struck filmgoers as something of a head-scratcher, as it buried the face of the former "Sexiest Man Alive" under so much makeup he was nearly unrecognizable.
Of course, this was long before Gibson became mired in controversy, but if you can get past however you feel about Gibson nowadays, "The Man Without a Face" is a long-forgotten gem, speaking emotional volumes in powerful ways and hinting at the directorial strengths Gibson would later unleash in acclaimed hits like "Braveheart" and "The Passion of the Christ." 
Based on the 1972 novel of the same name and set in 1968 Maine, "The Man Without a Face" tells the story of Chuck Nordstadt (Nick Stahl in his first film role), a brilliant yet troubled boy who, through a chance encounter, asks disfigured recluse Justin McLeod (Gibson) to tutor him. Years before meeting Chuck, McLeod was a popular private school teacher who was driving with a male student when a car accident killed the student and left McLeod with life-altering injuries. When Chuck's mother (Margaret Whitton) learns of his friendship with McLeod, she's convinced McLeod is molesting her son. Chuck discovers McLeod was unjustly accused of molesting his former student, too, and was run out of town by angry parents.
After the movie's release, David Ansen of Newsweek called it " 'Dead Poets Society' and 'The Phantom of the Opera' done as an after-school special" while Roger Ebert sang its praises: "The movie is Gibson's debut as a director, and shows him not only with a good visual sense, but with what is even rarer, the confidence to know what needs to be told and what can be left unsaid."
The Judge (2014)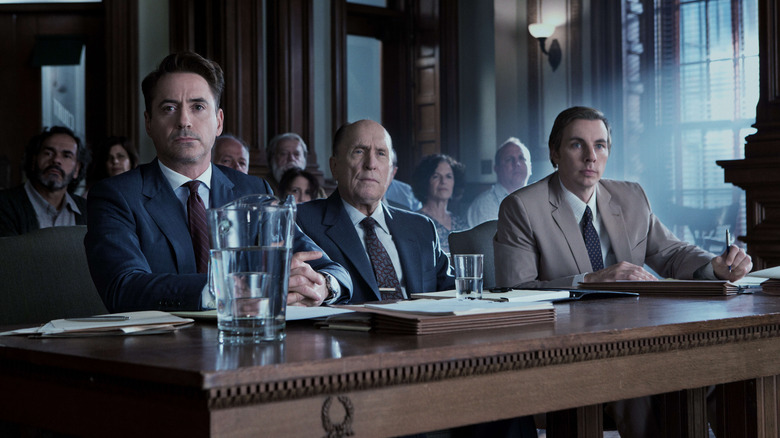 Warner Bros.
In 2014, Robert Downey Jr. could do no wrong. He had successfully risen from the ashes, led the MCU into existence, and could make pretty much any movie he wanted. He chose ... a courtroom drama. But there's so much more to it, and that's why it became such an intimate personal project for the star.
Downey stars as Hank Palmer, a Chicago attorney estranged from his family (who live in the small town of Carlinville, Indiana) and determined to avoid his hometown; when his mother dies, he has to return for her funeral and confront the fractures in his relationship with his father, Judge Joseph Palmer (Duvall), while acknowledging the choices he's made that have adversely impacted those he loves.
"The Judge" may tread familiar ground, but Duvall's heart-rending portrayal of Judge Palmer's health struggles and declining mental acuity, a subtly vulnerable Downey, Jr., and a solid ensemble cast (Vincent D'Onofrio, Billy Bob Thornton, Dax Shepard, Jeremy Strong, Vera Farmiga) make this film well worth the watch. The powerful scenes between Hank and his father, especially, might have you reaching for the tissues. Duvall earned an Academy Award nomination, and Downey reminded us all that he doesn't need repulsor beams and Hulkbusters to command the attention of an audience.