Devin Druid Wished These Actors Guest Starred On 13 Reasons Why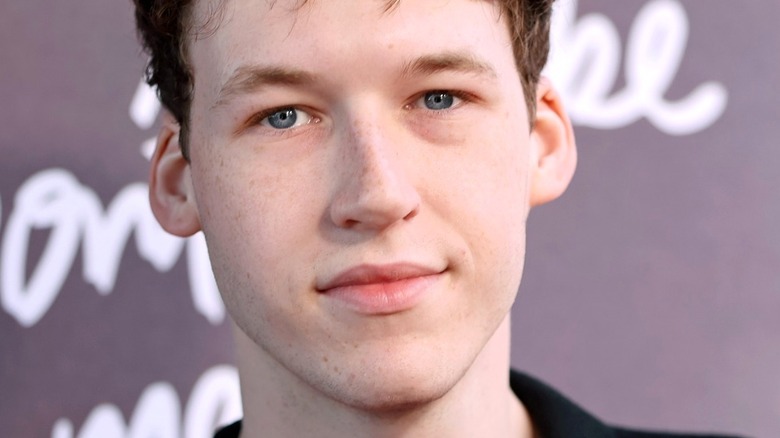 Matt Winkelmeyer/Getty
The Netflix teen drama "13 Reasons Why" — based on the 2007 novel "Thirteen Reasons Why" by Jay Asher — premiered in 2017 and ran for four seasons before not giving fans the ending we really wanted in 2020. Season 1 follows the aftermath of the suicide of teen Hannah Baker (Katherine Langford). Before she died, she recorded thirteen cassette tapes, each one dedicated to a person she blames as part of the reason she decided to end her life, and left instructions for them to be passed amongst her classmates. Much of the story is told from the perspective of Clay Jensen (Dylan Minnette), a shy student who had a crush on Hannah. The subsequent seasons follow the aftermath of the tapes being released online and how the students move on from the traumatic event.
Actor Devin Druid plays Tyler Down, a student who is the target of much bullying and is even sexually assaulted by Monty (Timothy Granaderos) in Season 2, leading Tyler to attempt a school shooting. Luckily, the attempt is unsuccessful, and Seasons 3 and 4 see Tyler recovering from everything he has gone through.
The show's subjects are undeniably heavy — what Tyler alone went through is a lot to stomach. However, the "13 Reasons Why" cast has spoken out about enjoying their time making the series, Druid included. And in one interview, he revealed which actors who didn't appear on the show he would have liked to work with — here's who he named.
If you or anyone you know has been a victim of sexual assault, help is available. Visit the Rape, Abuse & Incest National Network website or contact RAINN's National Helpline at 1-800-656-HOPE (4673).
Druid names two One Day at a Time cast members as his dream guest stars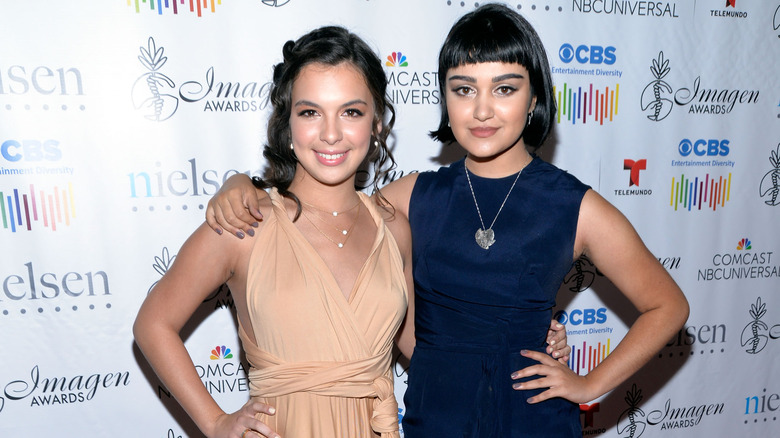 Michael Tullberg/Getty Images
In September 2019, Devin Druid sat down with Young Hollywood for a lightning round of questions about "13 Reasons Why." One of the questions asked Druid to name which actors he would like to see guest star in the teen drama — and Druid was quick to answer. The actor named his real-life friends Isabella Gomez and Ariela Barer, two actresses who starred in the Netflix sitcom "One Day at a Time," as his dream guest co-stars.
Druid said, "[One Day at a Time"] is a show that I loved ... Great people, amazing artists. I love them; I would love them to be on my show."
The interviewer then asked Druid what he would like to see from Gomez's and Barer's storylines if they were to appear on "13 Reasons Why." Again, Druid didn't have to think about his answer: "Be friends with Tyler. I just want scenes with them. They're incredible people; I love them."
Druid says playing Tyler was a major learning experience
Also, in September 2019, Devin Druid spoke with Pop Culturalist about his experience being on such an emotional show as "13 Reasons Why." The actor discussed various topics, including being surprised by Tyler's character arc and how he prepared for the more intense scenes he had to film. He also expressed gratitude for his time on the show ahead of the fourth and final season.
Druid said, "I've learned so much from being on set with these incredible directors, writers, and co-stars. They've taught me to be a better performer." But more than that, the show's content has changed how he wants to approach interacting with other people. The actor continued, "I feel like I've really tried to take a lot of it to heart and look out for others. You can't judge people because you never know what they're going through at any given moment. You have to give them the benefit of the doubt." He also noted that fans have reached out to him to express how much Tyler's storyline has resonated with them. 
Pop Culturalist also asked Druid what his parting words for Tyler would be. Unsure at the time how Tyler's storyline would end, Druid addressed viewers going through similar experiences as Tyler, stating, "Reaching out and talking about what you're going through is important. Healing and growth take time, but it's possible. Don't let up on it."