Will Smith To Produce Biopic About Michael Jordan's Baseball Years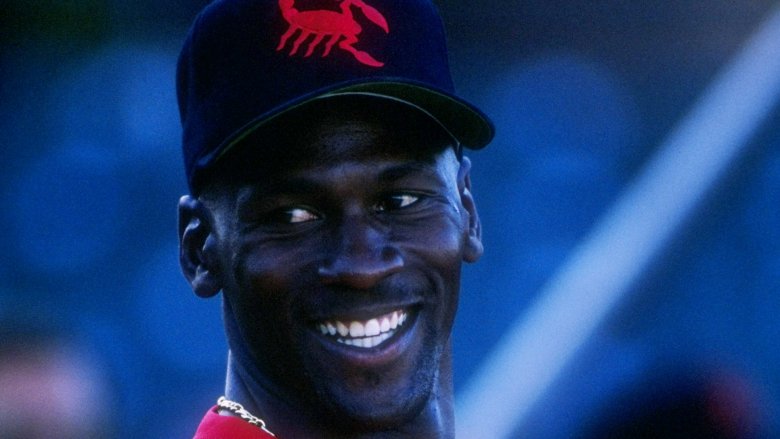 Getty Images
Remember when His Airness took a year off of basketball in the prime of his career to play outfield for some minor league baseball teams? Will Smith does, and he's making that memory into a movie, according to a news item by Empire.
The script for the feature, The Prospect, was written by Ben Epstein, and was recently featured on the venerable Black List of the best unproduced screenplays in 2017. According to the script's logline, the movie will follow Michael Jordan as he "uses a year as a baseball prospect to find himself after his father's death."
Jordan retired from basketball for the first time in October 1993 at the age of 30, just over two months after his father was carjacked and murdered at a highway rest area. Jordan, who retired coming off of a three-year championship streak with the Chicago Bulls, later said he had been mulling retirement since the previous year; his father's death, combined with exhaustion, reportedly contributed to his decision to make the change.
Jordan shocked the sports and entertainment world when he subsequently signed a contract with the Chicago White Sox to play in the developmental leagues, proceeding to play for the Birmingham Barons and then the Scottsdale Scorpions before his final baseball game in March 1995.
The basketball star's year in baseball was previously adapted (loosely) into the 1996 film Space Jam. That film, co-starring Billy West as an animated Bugs Bunny, used Jordan's year in baseball as a backdrop for a slightly more implausible story—this one, presumably, will go much more in-depth.
It was a strange turn then, and a strange story now—so unexpected, that there are still persistent conspiracy theories that the entire episode was actually a secret suspension from the NBA as a result of Jordan's gambling addiction, which is one of many angles the new biopic could take in its approach to this fascinating detour in the career of history's greatest baller.
Smith's Overlook Entertainment will produce the movie—a timeline for the movie's development, going forward, has not yet been released.