2022's Box Office Numbers Are A Roller Coaster Ride That Has Us Worried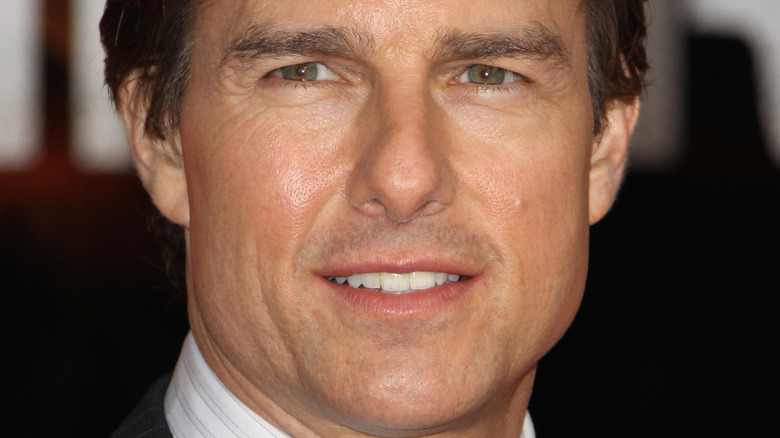 BAKOUNINE/Shutterstock
Movies are a multi-billion dollar industry that require significant planning, resources, and advertising. Although there are examples of independent films that earn tremendous accolades on a shoestring budget, there are also tent-pole movies that have aims of becoming what is best known as a "blockbuster." No, we aren't talking about the now-defunct video rental place, but instead, a movie that motivates the general public to line up in droves to see it. Just think of any of the "Avengers" movies or James Cameron's vaunted "Avatar," which, as The Numbers reports, has made around $2.8 billion.
However, since the Covid-19 pandemic hit, movies were forced to either retool their operations or go into a temporary stasis to halt the spread of the incredibly infectious virus. The Guardian notes that several movie chains completely shut down during the aforementioned pandemic, which caused some financial woes for movie studios that no longer had an outlet for their hard work and effort. Some studios turned to the recent addition of streaming as a form of entertainment, with Reuters stating that Warner Bros. moved their entire 2021 line-up to HBO Max in an attempt to mitigate the effects of the coronavirus. However, now that the pandemic has transitioned to an endemic illness, movie theaters are once again trying to shift back into gear, but recent exclusive data obtained by Looper shows that movie theaters have not yet shaken off the devastating effects of Covid, nor the current financial pain facing the world.
Box office numbers have been wildly inconsistent across 2022
As mentioned earlier, the above data was provided to Looper by Data Herald on our behest, and it portrays rather erratic box office results. This shows that movie theaters haven't quite regained their former glory, and although there are several ups and downs contained within this data, they often correlate with specific movies. At the start of the graph, one can see that box office returns are incredibly robust, topping out at around $450 million. This is due to "Spider-Man: No Way Home" and "Scream," as noted by Box Office Mojo. Likewise, the next biggest spike is in July, which syncs up with the release of "Minions: The Rise of Gru," "Thor: Love and Thunder," and "Top Gun: Maverick."
Although our sibling site /Film reports that 2022 is on track to be an 80% increase over 2021's box office returns, the fact that domestic box office yields are wildly inconsistent is cause for concern. This could be due to the lingering aftermath of the pandemic, or the tightened wallets of moviegoers as inflation runs rampant. Cinematic Slant clarifies this issue by showing that movie tickets rise with inflation, but the corresponding pay of individuals does not. This means that people have effectively less disposable income, and nobody absolutely needs to go to a movie theater like they need to pay bills and purchase food. Still, these results, although definitely an improvement over the previous year, still has a lot left to be desired, at least when it comes to the profitability and consistency of domestic box office returns.