Netflix Orders Bright Sequel Ahead Of Film's Release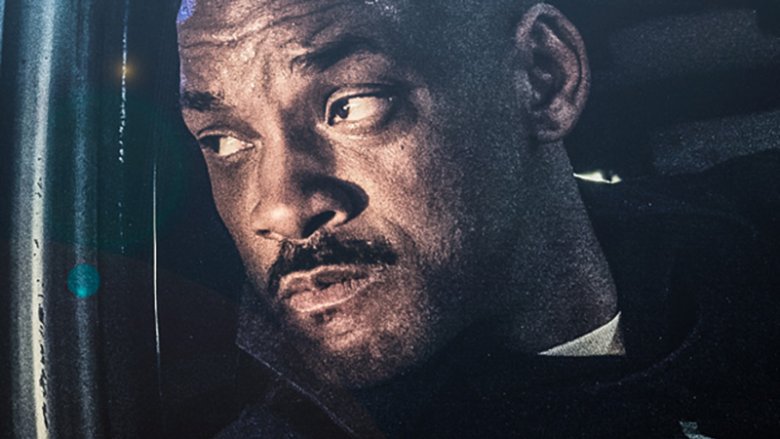 Netflix
Netflix seems confident that the future of its forthcoming original film Bright will be as shiny as its title. 
According to a new report published by Bloomberg, Netflix has ordered a sequel to Bright, the Max Landis-written action-fantasy flick starring Will Smith and Joel Edgerton. This move will make Bright the first-ever film franchise created specifically for a streaming site. Though star Smith generally tends to shy away from committing to sequels, the outlet confirms that he's attached to return for the Bright follow-up.
Directed by Suicide Squad helmer David Ayer, Bright centers around Smith's character, a Los Angeles police officer named Ward, who is pushed by his superiors to partner up with the force's first Orc officer, Jakoby, played by Edgerton. The film is set in an alternate present-day California where monsters work and play alongside humans (as evidenced by Ward and Jakoby's relationship), and blends together the stock characteristics of the buddy cop genre with elements of the fantastical and the thrilling. As Ward and Jakoby search for a powerful magic wand that certain people would kill for, the pair realize that their mission may change their personal fates–and the fate of the world as they know it–forever. 
Also featured in the film are Noomi Rapace as Leilah, Lucy Fry as Tikka, Édgar Ramírez as Kandomere, Ike Barinholtz as Gary Harmeyer, Happy Anderson as Montehugh, Kenneth Choi as Agent Coleman, Andrea Navedo as Captain Perez, Brad William Henke as Dorghu, Dawn Olivieri as Sherri Ward, Brandon Larracuente as Mike, and Alex Meraz as Serafin. Here's the full synopsis for Bright: "Set in an alternate present-day where humans, orcs, elves, and fairies have been co-existing since the beginning of time, Bright is genre-bending action movie that follows two cops from very different backgrounds. Ward (Will Smith) and Jakoby (Joel Edgerton), embark on a routine patrol night and encounter a darkness that will ultimately alter the future and their world as they know it."
It's unclear what exactly a Bright sequel would be about (the Bloomberg report didn't include any details), but director Ayer previously mentioned that he's totally game to take the reins for a second installment and stated that there have already been discussions about a potential plot. As reported by ScreenRant, the filmmaker teased during San Diego Comic-Con in July that the sequel would further explore the "history of some of the magical races in Los Angeles," most notably the Elf and Orc cultures, which "play prominent roles in the central premise and conflict of Bright."
As we wait to learn more about the Bright sequel, we can look forward to catching the first Bright on Netflix this Friday, December 22.