Why Lindsay From Gilmore Girls Looks So Familiar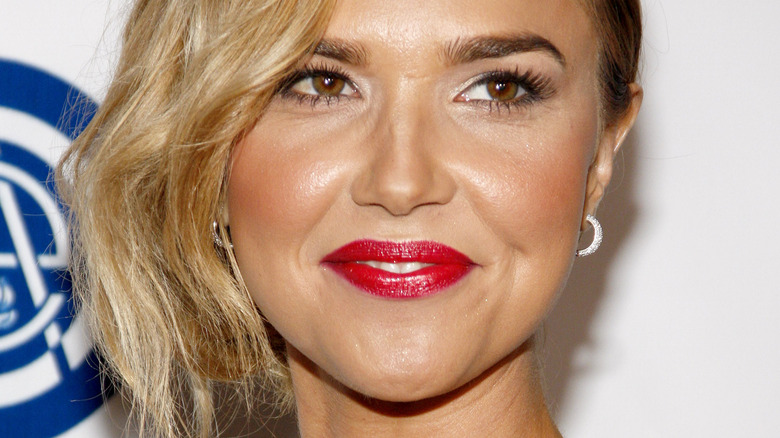 Tinseltown/Shutterstock
It's been about fifteen years since "Gilmore Girls" left fans with some unanswered questions, yet they still can't get enough of the relatable moments in "Gilmore Girls." One of several late '90s and early '00s sitcoms to find a second life on streaming, the show became so popular in the modern TV era that it was revived for a brief, four-episode mini-series in 2016 titled "Gilmore Girls: A Year in the Life." One character, however, was notably absent from the reunion after taking her bow as a key player in one of the original series' most controversial storylines.
Lindsay Lister (Arielle Kebbel) is most remembered for her brief and destructive relationship with Dean Forester (Jared Padalecki). Lindsay and Dean get married right out of high school, with her supposedly extravagant lifestyle forcing Dean to postpone his college studies. One night, Rory Gilmore (Alexis Bledel) and Dean make the impulsive decision to have sex — a shocking one, considering Rory had been cautiously and openly abstinent leading up to this moment. 
While sex was a natural character progression for Rory, having her choose to lose her virginity with a married man felt out of character to a lot of audience members — including the actor, Bledel, who referred to the storyline as an "overcorrection" during an interview with Jimmy Fallon on The Tonight Show. Lindsay didn't stick around Stars Hollow long after that, divorcing Dean and avoiding the Gilmore clan altogether. Despite her tumultuous run on the show, some may wonder where else they've seen the actor who plays her.
Cult classics and supporting characters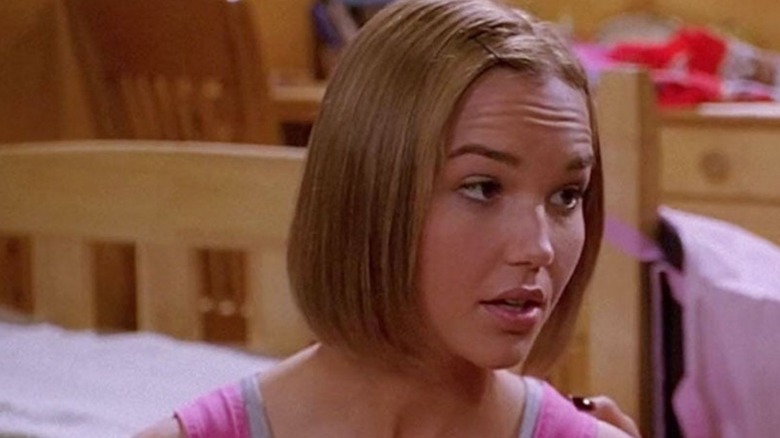 Universal Pictures
Arielle Kebbel is an actor remembered for her many supporting and leading roles in cult-classic films. One of her most notable appearances is an early role, playing Elyse Houston in "American Pie Presents: Band Camp." The following year, she played the role of Allison Flemming in "The Grudge 2," notably produced by horror icon and recent "Doctor Strange" director Sam Raimi. 
In the teen drama "Aquamarine," she plays classic mean-girl Cecilia Banks, who spends most of the film trying to distract the main love interest, humiliate the protagonists, and unveil its titular character as the mermaid she truly is. She would go on to appear in "The Uninvited," "John Tucker Must Die," and "Vampires Suck."
More recently, fans may remember her as the one-time lover of Christian Grey in "Fifty Shades: Freed," as well as Vance's fianceé, Kimberly, in "After We Fell" (via IMDb).
From vampire to firefighter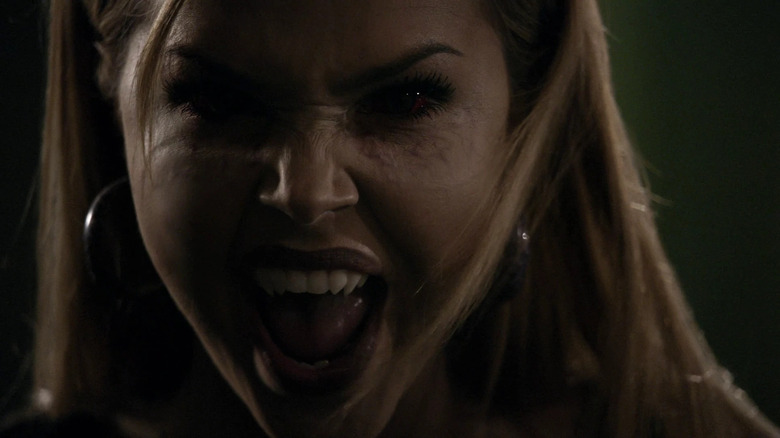 The CW
Most likely, fans will recognize her from her prolific television career. A few years after debuting in "Gilmore Girls," she would go on to join the cast of "The Vampire Diaries," another show on The CW. She had a brief arc as a vampire named Lexi Branson, a friend to Stefan Salvatore, and a victim to his brother, Damon (her character appeared posthumously a few times as well). She also had a sizable role on "90210" as Vanessa Shaw around the same time.
In 2015, she began a recurring run on Dwayne Johnson's football drama "Ballers" as Tracy Legette, a sportscaster who had a romantic relationship with Spencer Strasmore (Johnson). She joined the main cast briefly for Season 2 before her story eventually ended (returning for Season 5 in a recurring capacity). In 2020, she was one of the leads in NBC's short-lived series "Lincoln Rhyme: Hunt for the Bone Collector." The following year, she had a recurring role on Fox's "9-1-1" as fill-in firefighter Lucy Donato.