The Key Safety Detail Most Deadliest Catch Fans Don't Understand, According To Sig Hansen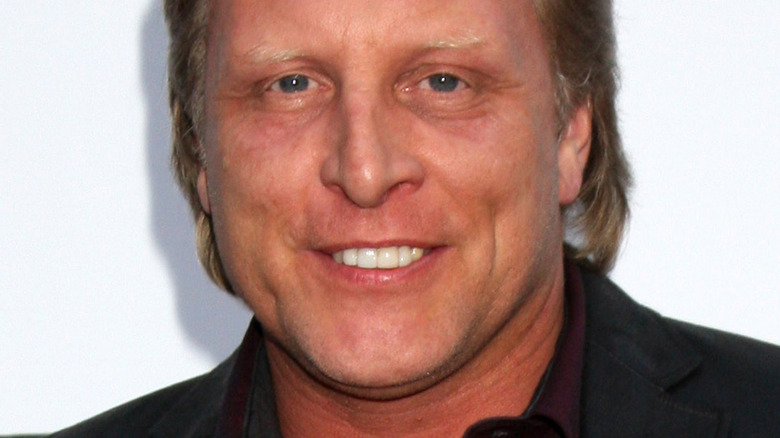 Kathy Hutchins/Shutterstock
Viewers tune into "Deadliest Catch" to witness the action of one of the world's most perilous industries, but they stay for the show's magnetic stars — the fishing vessel captains. Captains are the heroes and Greek chorus all at once, existing at the center of the action while also surveying and providing commentary from the helm.
In a poll to determine "Deadliest Catch" fans' favorite captain, Sig Hansen ran away with it, earning 88 out of 207 votes. And why shouldn't he? The tenacious seafarer has been a longstanding presence on "Deadliest Catch" since its premiere in 2005. Hansen knows better than anyone how an uneventful day at sea can turn deadly fast. 
"Whether it's weather or crew member issues or an accident or an incident," Hansen told Nicki Swift, "that's always there, and you always have to kind of roll with the punches when you're out there." 
Here's a detail about the dangers of fishing that Hansen says most fans don't understand.
Shipping vessels are often subject to Murphy's law
In an interview with Tim Estiloz, Sig Hansen broke down one of the real dangers of crab fishing. "One thing that the audience may not understand," he said, "is usually if something bad is going to happen it's going to happen right off the bat." 
"Deadliest Catch" viewers can attest to the variety of calamities that escalate quickly on board, whether it's a mechanical issue, a 700-pound crab pot careening out of control, or a fisherman going overboard. "As I've gotten older," Hansen continued, "I see more of the danger that's around me and I think I'm more fearful of it."
Still, Hansen admitted that he still feels comfortable on the high sea, where he feels he at least has a modicum of control. "There are times when I feel more safe on that boat in a storm than I would driving down an interstate in a car," he said. "I know the limits of my boat." Indeed, only a career fisherman with decades on the job can still eke out joy from life-and-death circumstances. "It's just unscripted," Hansen said to Nicki Swift in 2021. "There's so much unknown, and that's what makes it fun. I'll be 55 years old, and I get a rush every time I go up."