The Big Bang Theory Star Who Almost Played HIMYM's Barney Stinson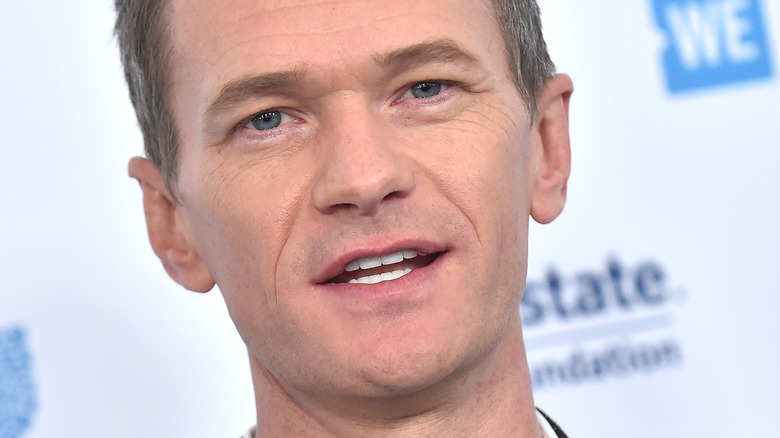 DFree/Shutterstock
"The Big Bang Theory" and "How I Met Your Mother" are two of television's most beloved and long-running sitcoms. They both center on a group of friends navigating life in the city, and boast memorable characters with catchy zingers. However, they're also strikingly different in several ways. These differences allow the series to diverge from the typical story beat formula we're accustomed to and surprise audiences with nuanced characters and realistic experiences.
One of these iconic individuals is Barney Stinson played by Neil Patrick Harris. Stinson employs a literal suit (of armor) around his heart after being left by his girlfriend in his early 20s. After this, the heartbroken youngster makes a 180° degree turn becoming a serial womanizer who brags about his many casual affairs to his self-declared best friend Ted Mosby (Josh Radnor). Barney becomes a staple of "How I Met Your Mother" and is given a refreshing change of character revealing his once hidden depth when he falls deeply in love with Robin (Cobie Smulders).
Fan reception of Barney's character has been notably divisive considering his toxic traits and offensive remarks. On Reddit, fans cited specific scenes that made them loathe the complicated barfly while others found heartbreaking instances reflecting his multifaceted nature. Surprisingly, another television sitcom star once originally auditioned for Barney, which would've resulted in a very different version of "How I Met Your Mother." 
Jim Parsons auditioned for Barney but felt it wasn't a good fit
While the two roles of Sheldon Cooper and Barney Stinson couldn't be more different, the actor behind the former role actually shared a funny story. On "The Late Late Show with James Corden," Jim Parsons lent his insights to popular fan theories about "The Big Bang Theory." One, in particular, sparked an intriguing story from Parsons' past auditions that revealed he was once in the running to play a different character, and that happened to be Barney Stinson on "How I Met Your Mother."
"The funny thing about this is that I auditioned to play Barney and felt that I was very wrong for it, and almost ran screaming from the room after I auditioned," Parsons recalled. He then shouted out Neil Patrick Harris, who did land the gig and admitted he better suited the role. Parsons also debunked the fan theory that he finds interesting but ultimately false. 
The dimensional swapping fan theory suggests Sheldon Cooper (Parsons) is really "How I Met Your Mother's" Barney Stinson (Harris) from an opposite world. The reasoning for this interesting idea comes from the fact that they are so totally different in a Bizarro (Superman's evil counterpart) kind of way. On some level, it does have a basis of support, especially for the deep pools of speculation on the internet.