How Cobra Kai Marked A Major Turning Point For Peyton List's Acting Career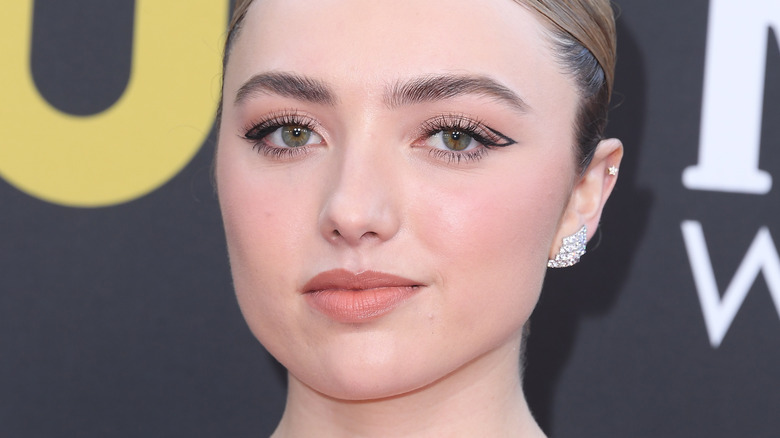 Steve Granitz/Getty Images
"Cobra Kai" has gone from a niche continuation of a beloved 1980s film series to a globally-recognized and acclaimed small-screen powerhouse in no time. Since it arrived on YouTube Red in 2018, the program has jumped to streaming juggernaut Netflix to reach a wider audience and amassed five stellar seasons full of action, comedy, drama, and no shortage of nostalgia. Of course, the series isn't all about calling back to the "Karate Kid" movies. It's also about building a new generation of Cobra Kai and Miyagi-do prodigies to carry the dojos into the future.
Under the guidance of such martial artists as Johnny Lawrence (William Zabka), Daniel LaRusso (Ralph Macchio), John Kreese (Martin Kove), and even Terry Silver (Thomas Ian Griffith), a handful of franchise newcomers have become highlights of "Cobra Kai." One of these rising stars is Tory Nichols (Peyton List) of the Cobra Kai dojo, who's spent much of the series giving Miyagi-do and Eagle Fang students a run for their money. Despite these conflicts, by the end of Season 5, she leaves Cobra Kai behind to help take Terry Silver down upon learning of his corrupt ways.
Tory Nichols is undoubtedly a standout on "Cobra Kai," and in her time bringing the character to life, Peyton List's acting career has shifted dramatically. Here's how the program marked a turning point for her. 
More responsibility has fallen List's shoulders behind-the-scenes on Cobra Kai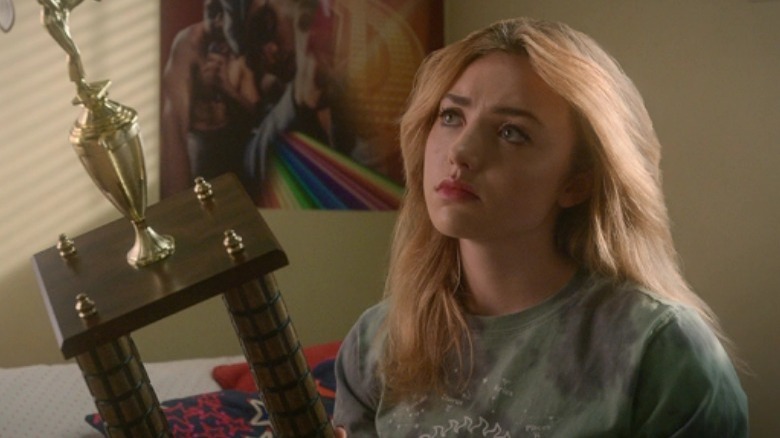 Netflix
Tory Nichols has been a part of "Cobra Kai" from the very beginning, with Peyton List serving as the sole actress to portray the character. Comparing her time working on Season 1 to Season 5, List has noticed that her practically growing up on the show has shifted how things work for her behind the scenes. "Not having someone around and just having to carry yourself on your own has been a real shift for me," she told Collider in a 2022 interview, explaining that there was once a time when her mother was a prolific presence on set that would help her out. However, as she's gotten older, she's had to take on more of that responsibility herself.
Despite the fact that she's now knee-deep in her 20s, Peyton List continues to play the high school-aged Tory Nichols. This is far from uncommon in the world of television, but even List herself has begun to wonder how long the "Cobra Kai" showrunners will keep her and her co-stars in the same age group around. In an interview with Variety, she said, "We're just taking it season by season, but we all look so drastically different each season...I would say by next season [Season 6], we graduate, but I don't know if they would take it past that." With that in mind, time will tell how much longer we'll get to see Tory and the rest of the younger cast around.
All five seasons of "Cobra Kai" are currently streaming exclusively on Netflix.