Barbarian Director Zach Cregger Has A Surprising Response To All That Sequel Chatter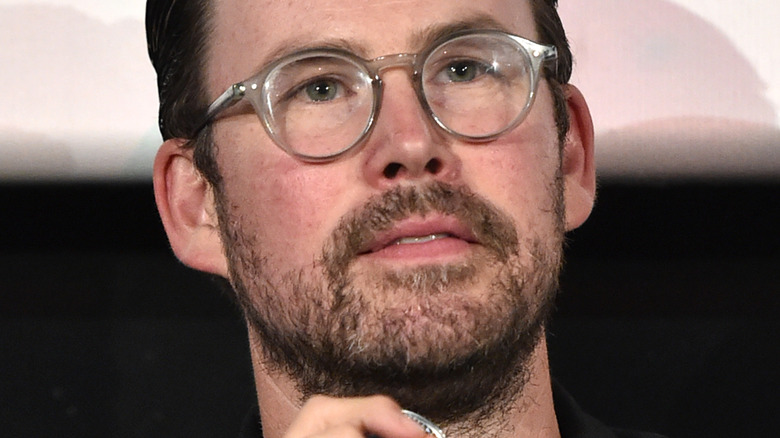 Alberto E. Rodriguez/Getty Images
Zach Cregger's surprise hit "Barbarian" will likely go down as one of the best horror films of the year. Sitting comfortably at 92% on the online review aggregator, Rotten Tomatoes, response to the twisted feature has been very positive — it has also seen a respectable box office return (via Box Office Mojo). Perhaps audiences could be witnessing one of the first horror cult classics of the 2020s. 
Cregger, the 41-year-old internet star turned Hollywood director, was a founding member of the early 2000s comedy troupe "Whitest Kids U' Know" (per IMDb). The group ultimately grew into an eponymous television series on IFC, according to Variety. But aside from that, Cregger is also an actor whose credits span a few well-known sitcoms, such as NBC's "Friends With Benefits" (via IMDb). Due to his latest film's success, many have wondered if a sequel could be in the works. It's a question Cregger has fielded several times in the short window since the film's release, with his answer being every bit as cryptic, vivid, and surprising as the film itself.
Will there be a Barbarian sequel?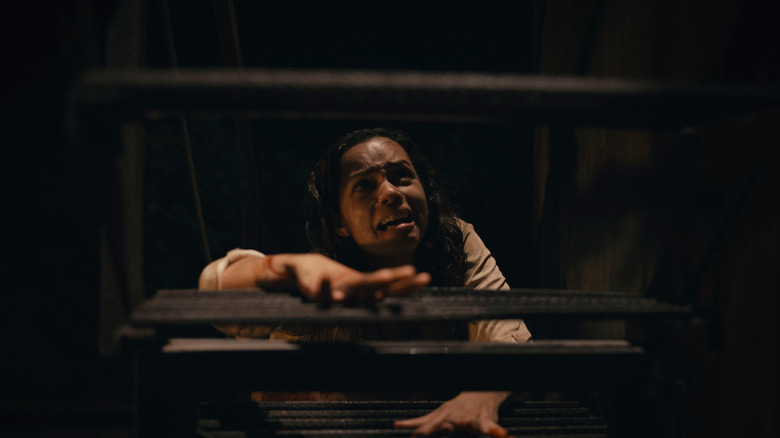 20th Century Studios/Google Images
"Barbarian" follows aspiring documentary filmmaker Tess (Georgina Campbell) as she tries to survive an Airbnb from hell, according to The New York Times. When she arrives at her rented shelter (located in a particularly dangerous area of Detroit, Michigan), she is disturbed to find that the house has been double booked by the renter (Justin Long) and that she must now share the space with Keith (Bill Skarsgård). The film includes many twists and turns throughout the way, though it ends pretty definitively. Obviously, that hasn't stopped speculation of a possible sequel.
When asked about a sequel in the Hollywood Reporter, Cregger vaguely answered that he had imagined a possible sequel story. The entirely hypothetical (and seemingly half-serious) pitch involved the film's villain — the mother — attempting to rejoin society. As interesting as this sounds, it's unlikely it will ever get made. More recently, Cregger seemed less interested in a sequel, saying, "Barbarian 2, not for me. Not gonna happen from me" (via ComicBook.com). Yet, in the very next breath, he qualifies "Never say never, I could have an amazing idea tomorrow and be off to the races, but I doubt it." Though this answer may be understandably confusing, the clearest interpretation is that while the right idea could inspire Cregger to make a sequel, the director isn't interested in actively seeking it out.