What Parents Should Know Before Letting Their Teens Watch Barbarian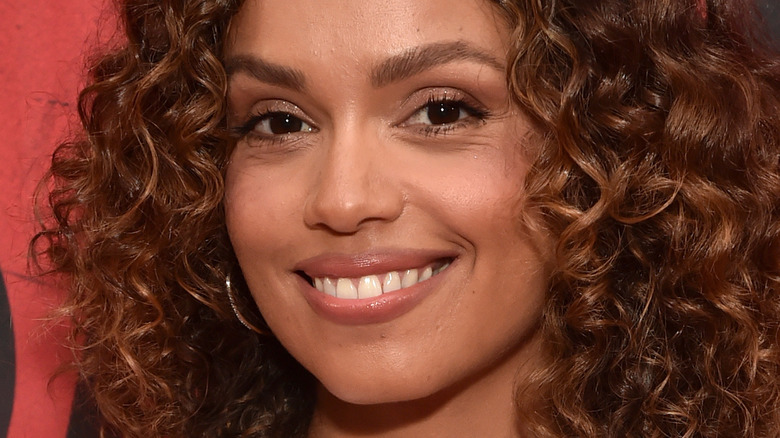 Alberto E. Rodriguez/Getty Images
The following article contains major spoilers for "Barbarian."
"Barbarian" shocked the worldwide box office by becoming a top draw in America, eventually being named the most popular movie in the country for the weekend of September 10 (per Box Office Mojo). It's still holding on strong in its second go-round, thanks to some fantastic word of mouth. The movie's strong showing proves audiences have an endless appetite for horror. When a creative film takes the world's imagination by storm, anything is possible.
"Barbarian" centers around Tess Marshall (Georgina Campbell), who finds herself bunking overnight in a rundown Detroit neighborhood via an Airbnb-style service ahead of a job interview. She's surprised to discover that Keith Toshko (Bill Skarsgård) has booked the same house for the same period of time. They agree to split the house for the duration of their visits. It's around this time that mysterious happenstances begin transpiring, and it becomes abundantly clear they aren't alone in this residence.
While we definitely enjoyed it, considering its very dark themes, "Barbarian" isn't suitable for young children. But what if you have a teenager willing to brave the film? Here's what parents ought to know about its contents.
Gore, language, and mature themes await viewers
Beware, parents — "Barbarian" isn't your average lighthearted spookfest. Its plot underpinnings revolve around two horrifying subjects — rape and incest — which require emotional maturity from the viewer. If you think your teenager can digest these tough themes, then they might enjoy the film. But here are some other things they may encounter while watching it. 
There's plenty of blue language to be heard in "Barbarian" — including many, many f-bombs — and the Lord's name is taken in vain multiple times. There's some brief nudity, as The Mother — the main villain and end result of generations of incestual inbreeding, abuse, and rape — has evolved to do just one thing, and that's to nurse and raise children. That means you're going to be subjected to a bare breast. A character is also breastfed against his will. And while it may seem like a minor point, several characters drink alcohol onscreen.
The film is loaded with gore and blood, including graphic scenes depicting murder, not limited to but including a character dying after their head's repeatedly smashed against a wall. Aside from its heavy rape and incest themes, a character also faces down sexual harassment allegations. 
"Barbarian" is definitely a film that earns its R rating from the MPAA. If your child's emotionally mature enough to process all of these things, then perhaps they can see the film and witness its twisted point of view on rape culture and parenthood. But if not, perhaps a gentler horror film might be more their speed.
If you or anyone you know has been a victim of sexual assault, help is available. Visit the Rape, Abuse & Incest National Network website or contact RAINN's National Helpline at 1-800-656-HOPE (4673).