Scooby-Doo Voice Actress Heather North Dies At 71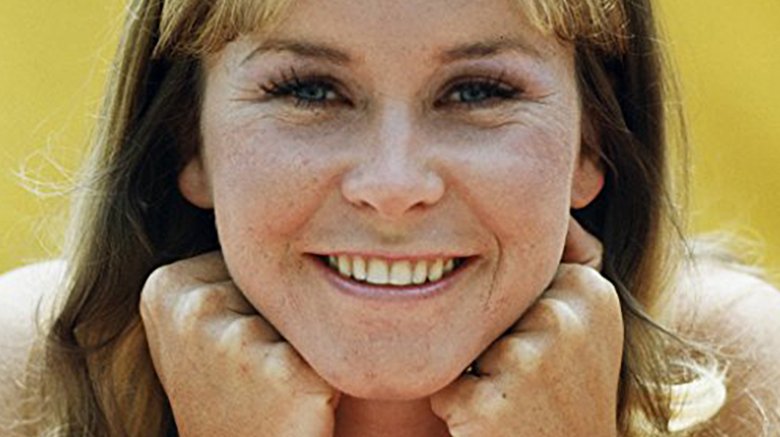 IMDB/Getty Images
Heather North, the voice of Daphne Blake on television's Scooby-Doo series, has died (via The Hollywood Reporter). Though news of her passing just broke on Tuesday, North's family friend Jodie Mann confirmed to the outlet that she died on November 30 in her Studio City, California home after battling an undisclosed illness. She was 71 years old.
North first lent her pipes to voice Daphne, the peril-prone female sleuth of Mystery Incorporated, in the season two opener of Hanna-Barbera's cartoon classic Scooby-Doo, Where Are You! She replaced actress Stefanianna Christopherson, who had voiced Daphne in the season prior. North brought the character to life on a consistent basis from 1972 onwards, returning for The New Scooby-Doo Movies as well as a number of different cartoon takes (including television movies and specials) through to 2003.
Beyond her voice-acting work, North also starred opposite Kurt Russell in in The Barefoot Executive, and appeared as Sandy Horton on the long-running soap opera Days of Our Lives, where she met her late husband, the Emmy Award-winning director and producer H. Wesley Kenney. He passed away in January of 2015. 
North's filmography also includes credits in television series such as The Fugitive, The Monkees, My Three Sons, Adam-12, Mr. Novak, and Gidget, and in films like Git! and I Love My Wife. 
North is survived by her son Kevin and daughter-in-law Stephanie; her stepdaughter Nina and stepson Wes Kenney, along with their respective spouses Brent and Leslie; and her granddaughter Jocelyn. Another of North's stepdaughters, Kara, sadly died a week ago. Survivors also include six step-grandchildren and nine step-great-grandchildren.