One Thing Deadliest Catch's Sig Hansen Would Love To Change About The Show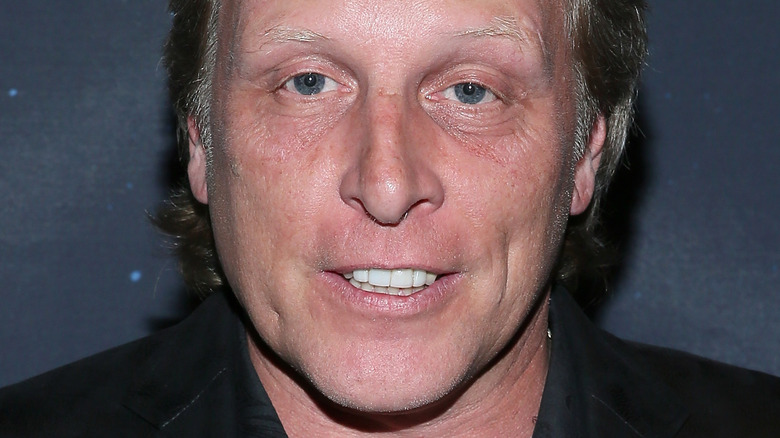 J. Countess/Getty Images
Of all the captains currently sailing on the iconic crab-fishing reality series "Deadliest Catch," there is perhaps no single cast member more important to the series than Sig Hansen, captain of the FV Northwestern. Since his first appearance back in the series' very first episode, Hansen has appeared in more episodes of "Deadliest Catch" than any other cast member in series history — and is considered by many fans to be the best captain in the entire show, due to both his incredible success at sea and his excellent handling of his crew.
Indeed, the long-running reality series recently emphasized its commitment to Sig Hansen by granting the iconic captain his own dedicated spinoff series, titled "Deadliest Catch: The Viking Returns." The network's continual investment in Hansen, as well as his extreme popularity with fans of "Deadliest Catch," makes it clear that he is without a doubt the most important cast member of the entire series.
Although his prominence within the show has certainly granted him plenty of fame and success throughout the years, Hansen himself claims that there have been some unintended consequences from his appearance in "Deadliest Catch" — one of which he wishes he could change.
Sig Hansen would like to change the way he is portrayed within the show
In a 2014 interview with Channel Guide Magazine, Sig Hansen admitted that he would love to change the way that he is portrayed on "Deadliest Catch" — claiming that the show makes him out to be much crueler than he actually is. Specifically, he recalled an instance where a fan of the show asked his wife, "How can you be married to such a mean guy," which really irked him.
"Maybe the lady saw an episode where I had to get tough with the crew, and I don't care if it's one month or four — I will not get out of that mental state until I'm back on the plane home," Hansen explained. "You are in the job every minute, every second of every day, because you have to be... so maybe the lady saw me yell at my crew, but she's never seen me at home being a nice guy with the girls or walking our dogs or going dirt biking with my kid."
Hansen went on to explain that the show also omits his continual investment in charities like Make-a-Wish and the Ronald McDonald House, and that he regrets the fact that fans only ever see him while he is on the job. Although some fans may have taken Hansen's tough portrayal within the series to heart, it's clear that the longtime "Deadliest Catch" star has still managed to endear himself to a large percentage of the fanbase — regardless of how cruel he can seem while out at sea.