T.J. Miller's The Gorburger Show Canceled By Comedy Central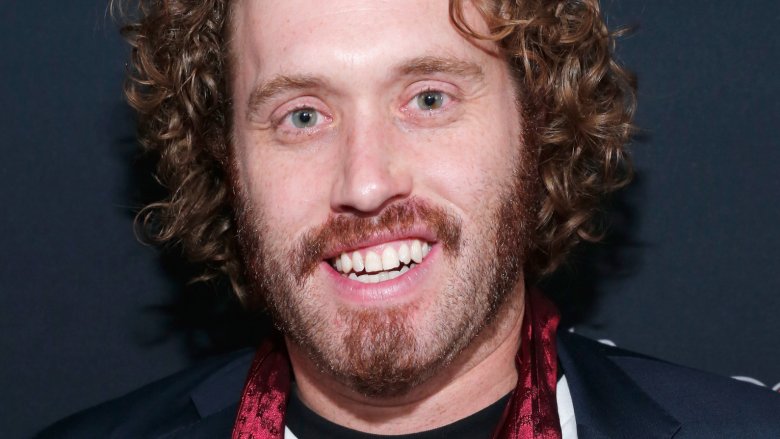 Getty Images
After just one season, Comedy Central has canceled T.J. Miller's series The Gorburger Show.
The news comes the same day The Daily Beast published claims that the Deadpool co-star sexually assaulted and punched a woman when he was in college. However, according to The Hollywood Reporter, Comedy Central decided not to move forward with the series prior to the allegations. One source said the decision was made back in July.
The woman alleges that Miller strangled and punched her in the mouth while they were having sex when they were students at George Washington University in 2001. She also said he anally penetrated her and penetrated her with a beer bottle without her consent.
Miller denied the claims, writing in a statement with his wife, Kate, that the woman is "using the current climate to bandwagon and launch these false accusations." Miller wrote that it's "unfortunate that she is choosing this route as it undermines the important movement to make women feel safe coming forward about legitimate claims against real known predators. We stand together and will not allow this person to take advantage of a serious movement toward gender equality by allowing her to use this moment to muddy the water with an unrelated personal agenda."
Miller executive produced and starred on The Gorburger Show, which aired eight episodes from April to June on Comedy Central. He voiced a blue space monster who takes over a Japanese morning talk show. Guests on the series included Larry King, Tig Notaro, and Drew Pinsky. 
Meanwhile, Miller has several high-profile projects coming up. He's in Steven Spielberg's Ready Player One, the animated How to Train Your Dragon 3, and Deadpool 2. He previously starred on the HBO comedy Silicon Valley but departed from the show earlier this year.