The Room Will Finally Get Wide Theatrical Release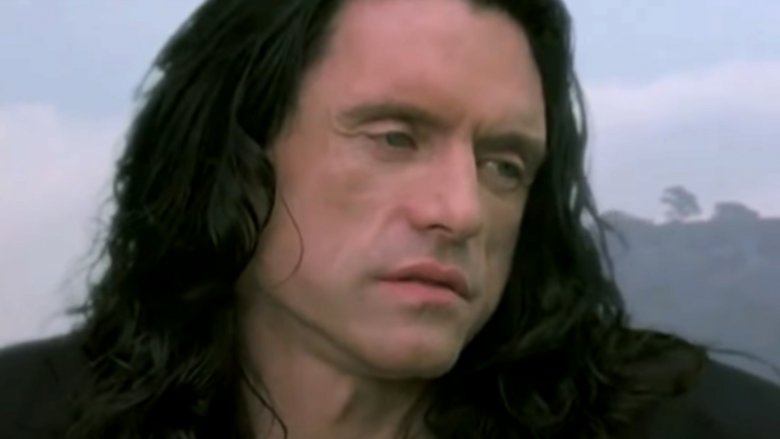 Oh hi, mainstream.
Fourteen years after Tommy Wiseau released The Room in just two Los Angeles theaters, it'll finally get a wide release. According to The Hollywood Reporter, it'll only be for one day, but you could argue that anything longer than that could set the screens on fire. 
Written, directed, financed, and produced by the enigmatic Wiseau, The Room centers on a man named Johnny (Wiseau) and his best friend Mark (Greg Sestero) who are in a love triangle with Johnny's future wife, Lisa (Juliette Daniel). Although it didn't turn out to be the big break Wiseau was hoping for, it's unintentionally hilarious and became a cult classic. There are often midnight screenings in Los Angeles and New York with lots of audience participation.
"It's really great because it's going to tackle the other areas where people aren't aware of the room still," Wiseau told THR. "I've never called it a cult phenomenon, or whatever they call it. I call it a free expression, that's what The Room represents. I encourage people to express themselves in the screenings. A ton of people ask me, 'Why do you encourage that?' I say, 'Why not?' What I wanted was to give them a smile and it's their choice if they want to express themselves."
There's renewed interest in the flick thanks to The Disaster Artist, James Franco's chronicle of the making of the film. That movie earned two Golden Globes nominations, one for best comedy and a best actor nomination for Franco as Wiseau.
Fathom will release the film in around 600 theaters on Jan. 10. Check out the full list of screenings and purchase your tickets here. If you don['t do it now, it could eventually tear you apart.