Syfy's Van Helsing Renewed For Season 3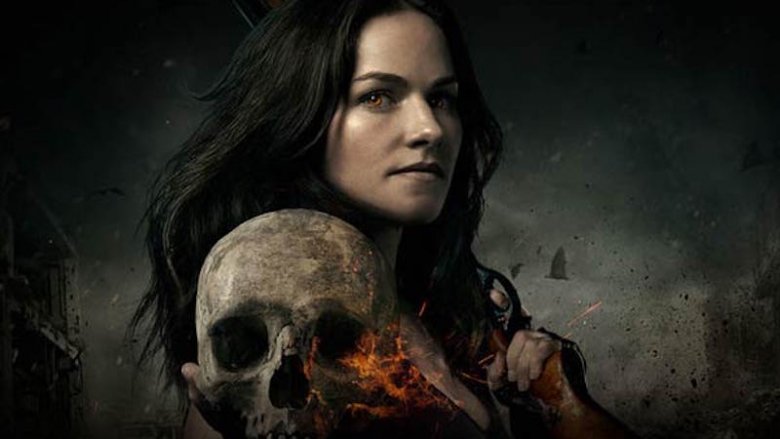 Syfy's dark fantasy sleeper hit Van Helsing will live to fight for a third season, according to a report by Deadline.
Set in a post-apocalyptic near-future that has been overrun by vampires, Van Helsing stars Kelly Overton as Vanessa, the last living descendant of famed vampire hunter Abraham Van Helsing. Waking from a coma after the world has already been thoroughly blitzed by the Rising of the vampires, she teams up with a band of survivors to try and take the planet back. 
And they're not just killing their way to victory—thanks to Van Helsing's unique blood composition, she alone possesses the ability to turn vampires back into humans, adding a little bit of a redemption arc to what otherwise could've been a dreary kill-a-thon.
In addition to Overton, the series stars Jonathan Scarfe as the soldier Axel, Christopher Heyerdahl as fellow survivor Sam, Vincent Gale as a vampire-turned-human named Flesh, and Rukiya Bernard as Doc.
The show was created by Neil LaBute, a director, writer, actor and playwright who previously directed the 2010 Death at a Funeral, the 2006 Wicker Man, and the 2002 Possession.
"I couldn't be happier to learn that Syfy has renewed Van Helsing for a Season 3—it has been a wonderful journey thus far, but we have much more of the Van Helsing saga to tell before we're through," said showrunner Neil LaBute in response to news of the renewal. 
"The writing team has some amazing adventures planned for our cast and a few new surprises as well," LaBute added. "Expect blood to be spilled and characters to die screaming while the fate of humanity slips closer and closer to the edge of true chaos and utter darkness."
The series' 13-episode second season is currently airing on Syfy, set to conclude on Thursday, January 4. It will return in the fall for another 13 episodes, with production expected to begin on the new season in February 2018.