Everything Coming To Netflix In January 2018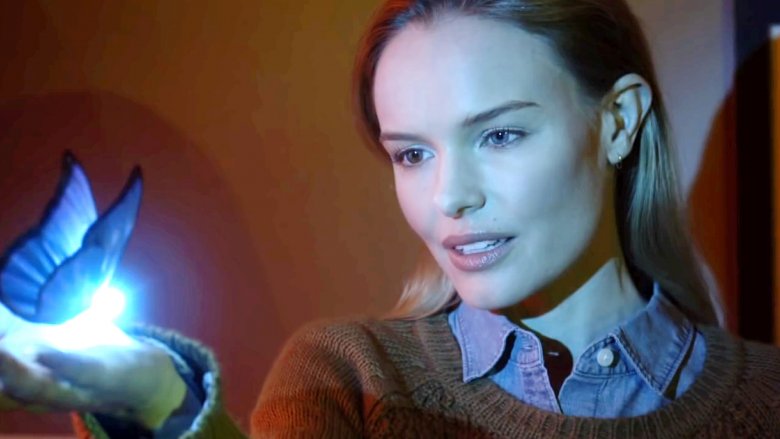 Once the holiday festivities die down and you finally get all those gift boxes and champagne corks thrown away, it's time for life to go back to normal. Jobs, chores, winterizing the pipes–real life hits back just as hard as that New Year's hangover, and baby, it lasts forever.
So relax a little and enjoy some of Netflix's newest releases. January brings the addition of some incredible programming, from classic films to brand new shows and movies. Let's take a look and see what's in store for January 2018, starting with the Netflix originals.
Glacé: Season 1–January 1
If you liked the French show Les Revenants, you're bound to fall in love with Glacé. Also known as The Frozen Dead in English, it's set high in the Pyrenees mountains, where a police officer stumbles across a small-town mystery that's been kept in the dark for years. Co-created by longtime Luc Besson collaborator Pascal Chaumeil, Glacé is bound to deliver a mountain of thrills and chills. Look for it January 1.
Lovesick: Season 3–January 1
Considering that this show's original title was Scrotal Recall (seriously), you can get a pretty clear idea of what kind of humor to expect. The story starts when Dylan finds out he has an STD and decides to visit every girl he's been with to warn them about it. The show originally aired on the UK's Channel 4 in 2014, and Netflix started airing it as an original (with its current name) with the second season. Check it out when Season 3 of Lovesick drops on January 1.
Before I Wake–January 5
For anyone in the movie business, this semi-Netflix original from director Mike Flanagan (Oculus, Hush, Gerald's Game) has a behind-the-scenes story as horrifying as anything shown onscreen. First, the premise: a couple's newly adopted son has the uncontrolled ability to manifest his nightmares in the real world. Haunted by dreams both real and imagined, the couple (Kate Bosworth and Tom Jane) have to figure out why their little boy is inadvertently unleashing his night terrors on the world.
Now for the behind-the-scenes story. Before I Wake was filmed in 2013, but due to some behind-the-scenes shuffling, the release date was continually pushed back until the movie was dropped from the release schedule altogether.
Enter Netflix, who acquired the film's international rights in 2017 and proceeded to release it worldwide...except in the United States. Those pesky U.S. distribution rights were finally worked out, however, and Before I Wake will hit Netflix on January 5, five long years after it was filmed.
Comedians in Cars Getting Coffee–January 5
Jerry Seinfeld's Emmy-winning web series has been running since 2012, and it's making the move to Netflix as part of Seinfeld's massive, jillion-dollar deal with the streaming service. Rebranded as a Netflix original, the series is about...well, exactly what it says on the box: comedians hang out in a car, getting coffee. They talk about things, and it's hilarious. If somehow you've missed this show over the years, you'll be able to catch up on every episode starting January 5, along with 24 brand new episodes available only on Netflix.
DEVILMAN crybaby: Season 1–January 5
An adaptation of one of the most violent, gratuitous mangas of the '70s, Devilman: Crybaby is easily one of the most hotly anticipated anime releases of the new year. The story centers on a boy named Akira who merges with a demon to become Devilman in the hopes of stopping Hell from taking over the Earth.
If you aren't familiar with the source manga, Devilman, our best word of warning is to wait until the kids are in bed before you tune in. In their review of the first three episodes, Anime-Now described the show as "kinda like if Tex Avery made a cartoon full of nudity and ultraviolence." In other words, it's going to be a mature version of the Looney Tunes. Buckle in for the ride on January 5.
Rotten–January 5
This six-part documentary series dives into the global food industry to take a look at modern farming practices and the impact they're having on the world. Rotten promises to dig into corruption in agricultural businesses, food additives, and the whole dirt-filled world of farming. Whether it hits or misses, there's one thing you can count on: a ton of terrible Rotten Tomatoes puns once the reviews start rolling in. Check it out for yourself on January 5.
Alejandro Riaño Especial de stand up–January 6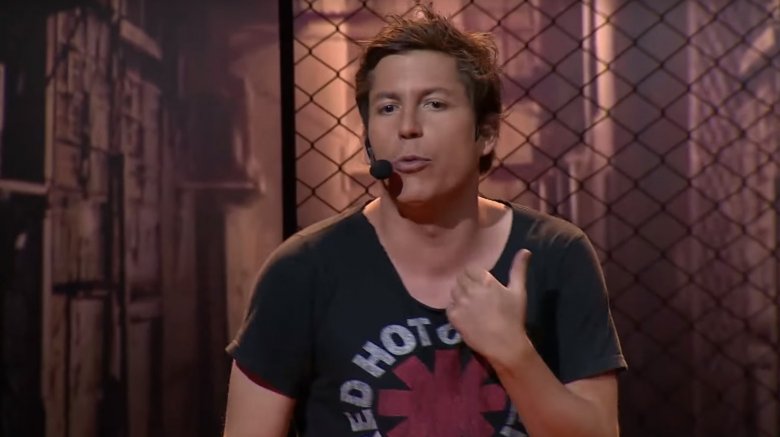 The first new stand-up comedy special to debut on Netflix in the new year is Alejandro Riaño Especial de stand up, which will see the Colombian comedian taking the stage to deliver his unique brand of rapid-fire jokes. Take a look on January 6.
Disjointed: Part 2–January 12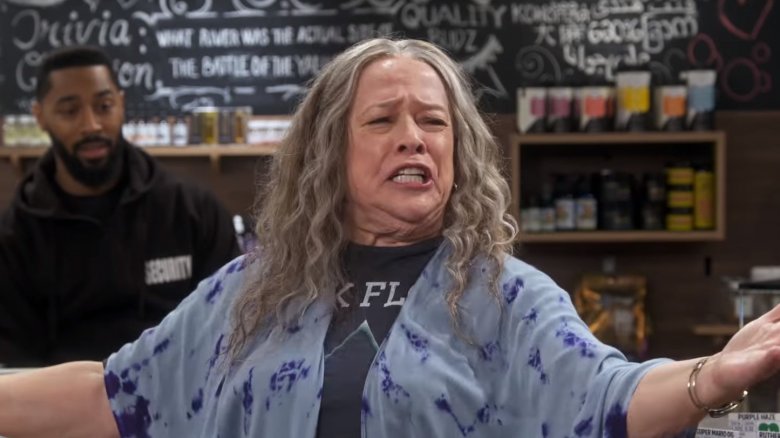 The first season of Kathy Bates' stoner comedy Disjointed wasn't exactly what you'd call a smoking success, at least where critics were concerned. The story centers on Ruth Feldman (Bates), a Los Angeles dispensary owner with a team of vaguely competent "budtenders," one of whom is her own son. The first ten episodes were released August 25, and Netflix is set to roll out the rest of the season on January 12.
Somebody Feed Phil–January 12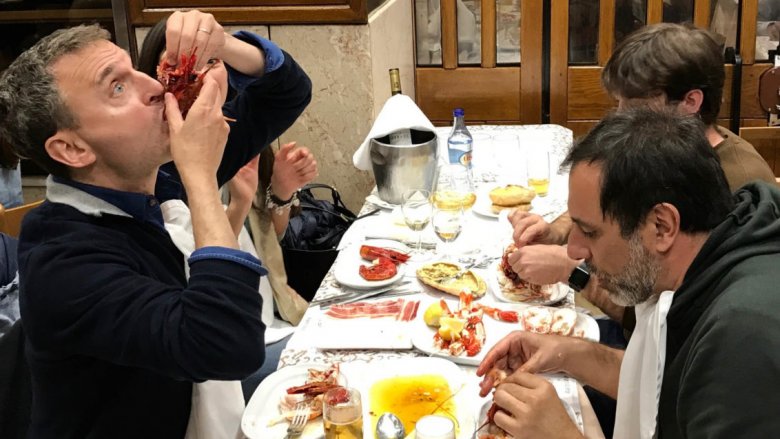 No, this isn't a resurgence of Viva la Bam. Somebody Feed Phil is a travel and cooking show following Phil Rosenthal, the creator of Everybody Loves Raymond and self-proclaimed foodie, as he travels around the world tasting the best cuisine the planet has to offer. Rosenthal is no stranger to culinary travels–he previously starred in the similar series I'll Have What Phil's Having, which is also available on Netflix. Check out Somebody Feed Phil on January 12th.
The Polka King–January 12
Based on the real-life story of Jan Lewan, a polka personality who concocted a Ponzi scheme that stole somewhere in the neighborhood of $10 million, The Polka King is a new Netflix original film starring Jack Black as Lewan. The feature draws from the 2009 documentary The Man Who Would Be Polka King, which is also arriving on Netflix on January 12. Clearly, you can't stop the polka.
Katt Williams: Great America–January 16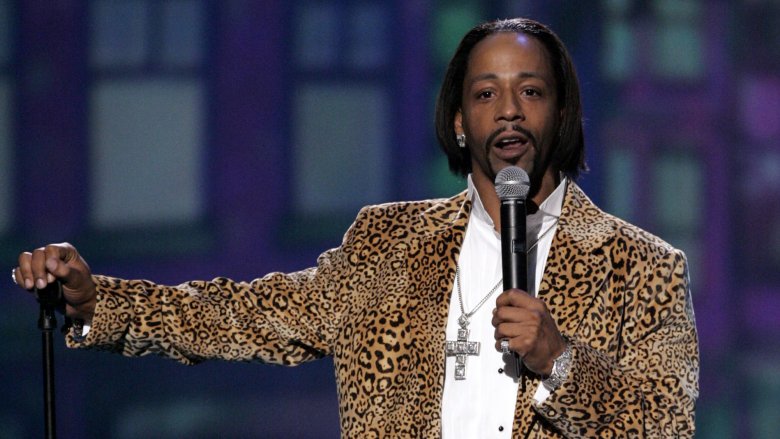 Getty Images
Comedy legend Katt Williams has been making audiences laugh for decades, and in 2018, he's still going strong. His newest special, Great America, arrives on January 16.
Arango y Sanint: Ríase El Show–January 17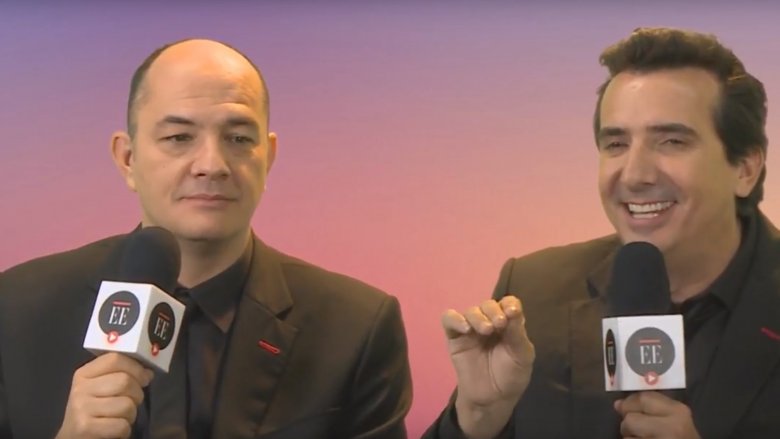 Colombian comedians Julian Arango and Antonio Sanint definitely have a style of their own, and they'll be showcasing it to the world with their upcoming Ríase El Show, which seems to translate as "The Laughter Show." What does that mean exactly? Looks like we'll have to wait and see. Recorded at the Municipal Theater of Cali on August 8, Arango y Sanint: Ríase El Show arrives January 17.
Tiempos de guerra: Season 1–January 18
Translating to Times of War, Tiempos de guerra is an upcoming scripted Spanish series set during the Spain-Morocco War of 1921, specifically following the nurses and doctors of a hospital tasked with treating wounded soldiers. The historical drama lands January 18.
Drug Lords: Season 1–January 19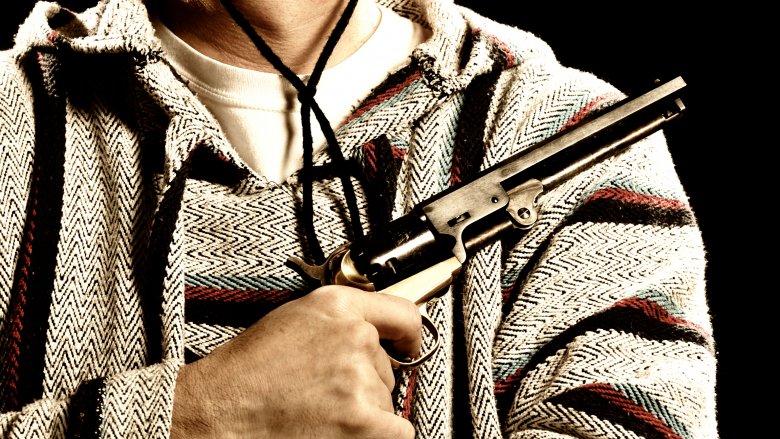 Shutterstock
Someone at Netflix must have really taken the success of Narcos to heart, because the streaming service is practically pumping out drug-based dramas. As of this writing, Netflix has teased Drug Lords in name only, but based on that title we can guess it'll have something to do with, well drug lords. Find out on January 19.
Grace and Frankie: Season 4–January 19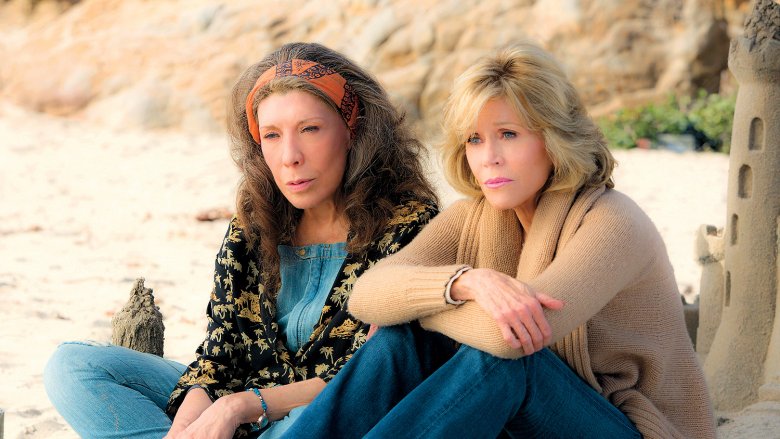 Over three seasons, viewers have been delighted by the escapades of Grace and Frankie which follows two women who find out that their husbands have been having an affair with each other for the past 20 years. Lily Tomlin and Jane Fonda star as the leading ladies, with Sam Waterston and Martin Sheen as their ex-husbands. Queue up Season 4 on January 19.
The Open House–January 19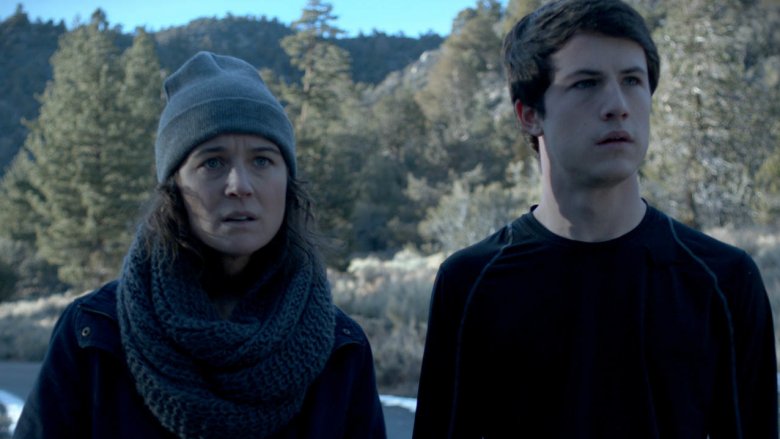 Not to be confused with the 2010 bomb Open House or the 1987 cult horror B-movie of the same name, The Open House is a 2018 horror film about a mother and her son who move into a new house, only to find their lives threatened by mysterious forces. The movie marks another Netflix collaboration with actor Dylan Minnette, who also starred in 13 Reasons Why. Knock on horror's door when The Open House premieres on January 19.
Trolls: The Beat Goes On!: Season 1–January 19
The Trolls revolution just can't be stopped, apparently. Following in the footsteps of the 2016 movie and 2017's Trolls Holiday Special, Netflix and DreamWorks are partnering to release a series based on the tune-belting big-haired toys. Trolls: The Beat Goes On! continues the story where the film ended, and premieres on January 19.
Todd Glass: Act Happy–January 23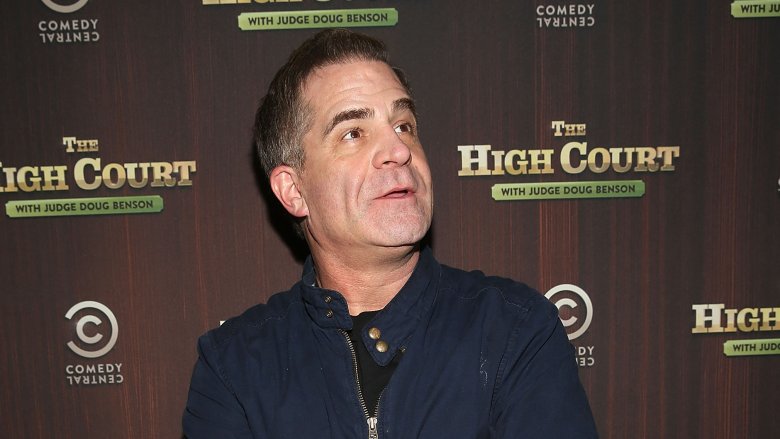 Getty Images
Todd Glass entered the national consciousness with his appearances on NBC's reality show Last Comic Standing, and he's since gone on to make a name for himself as one of the funniest comedians in the business. Look for his newest special, Act Happy, on January 23.
Ricardo Quevedo: Hay gente así–January 24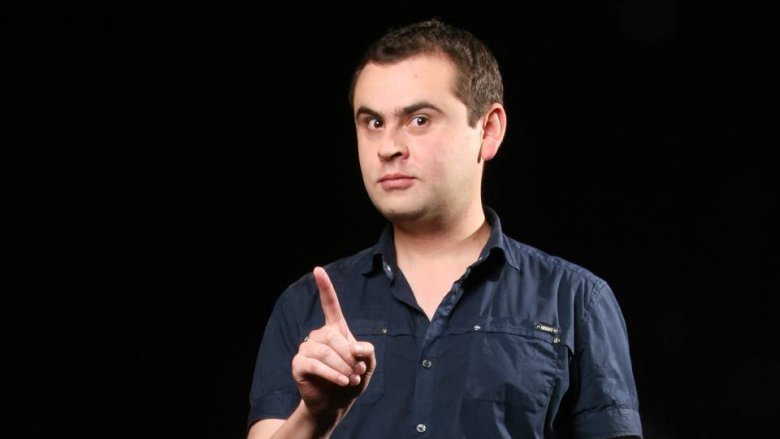 Netflix has been loading up on foreign acquisitions lately, and 2018 will bring a wave of new multilingual comedians like Ricardo Quevado, a Colombian native who was featured on Comedy Central's Stand-Up Without Borders. Now, he's hitting Netflix with Hay gente así ("There are people like that"). Check it out on January 24.
A Futile and Stupid Gesture–January 26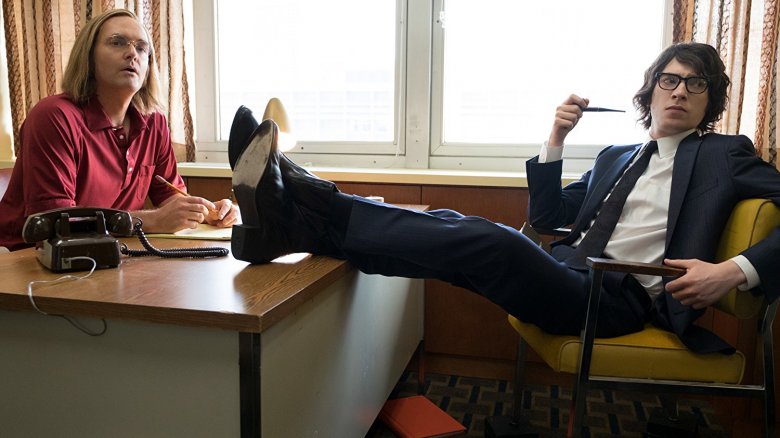 The National Lampoon gave us such comedy gems as Animal House and Vacation, along with a lot of questionable later films, but there's no doubt the magazine and its legacy has left a lasting mark on popular culture. That's the angle of A Futile and Stupid Gesture, a film about the early days of the national sensation and its eventual downfall. Check it out on January 26.
Dirty Money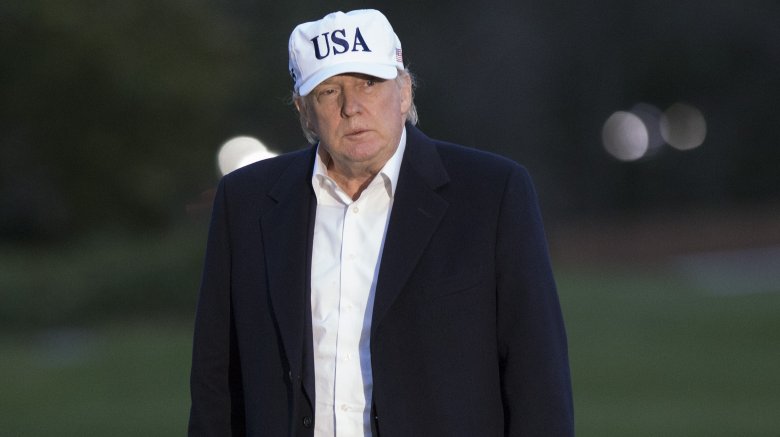 Getty Images
Along with their food expose Rotten, Netflix is also putting out a documentary investigation into the world's largest corporations, including, among others, Trump Inc. Created by Alex Gibney, who won an Oscar for his documentary Taxi to the Dark Side, Dirty Money will be an episodic series with multiple documentarians taking the helm for different episodes. Take a look on January 26.
Kavin Jay: Everybody Calm Down!–January 26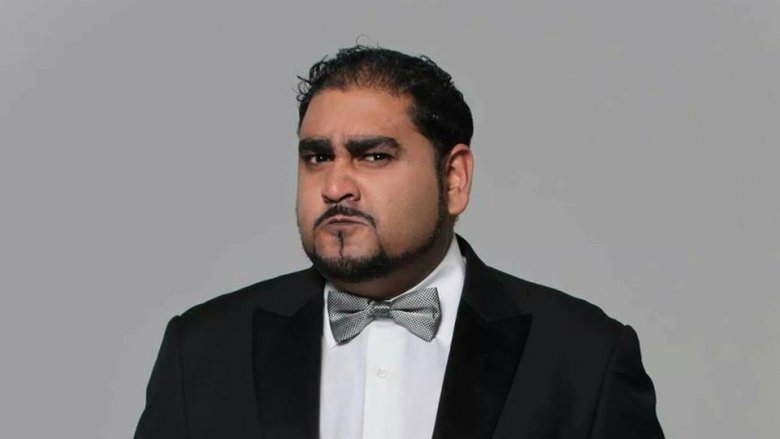 Malaysian comedian Kavin Jay has been part of the industry since 2006, although Everybody Calm Down! marks his first comedy special. Look for it on January 26.
Llama Llama: Season 1–January 26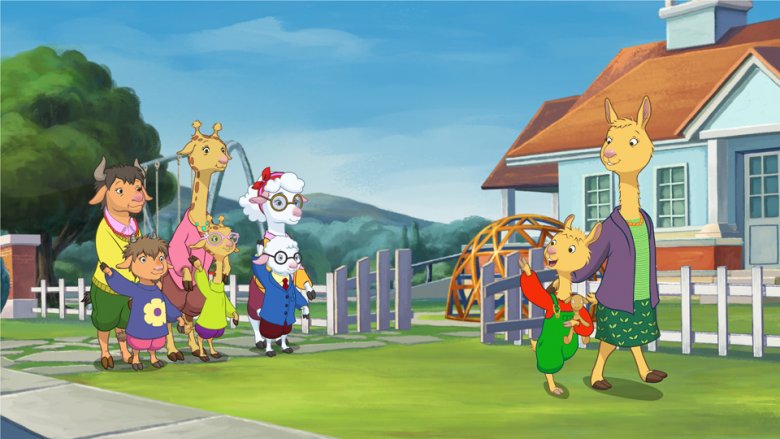 Anna Dewdney's best-selling series of Llama Llama children's books make their way to Netflix this January. The series will feature all the characters from the books, with Jennifer Garner on board to provide the voice for Mama Llama. Take a look on January 26.
One Day at a Time: Season 2–January 26
Loosely inspired by the sitcom of the same name that first aired in 1975, One Day at a Time follows the laughter and tears of a family with three generations living under the same roof. Following solid reviews for the first season, released in 2017, Netflix announced plans to release a second round in 2018. All 13 new episodes drop on January 26.
The Adventures of Puss in Boots: Season 6–January 26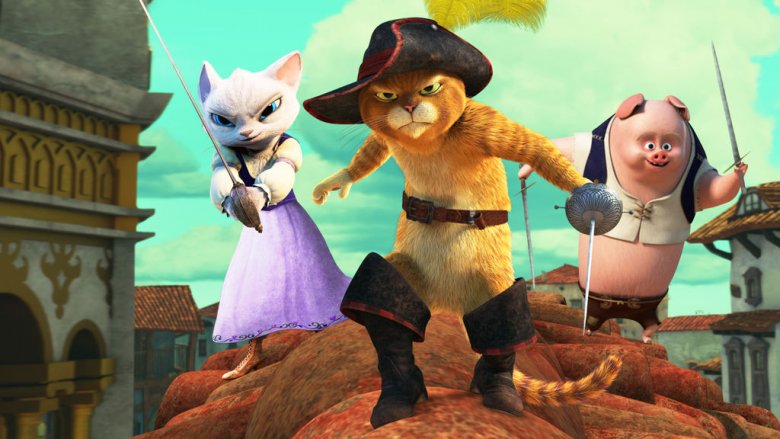 Puss in Boots has consistently warmed our hearts since his first appearance in 2004's Shrek 2, and man, are we tired of it. Fortunately for the kids of the world, The Adventures of Puss in Boots is an ongoing juggernaut that will never, ever end, and the swashbuckling feline is back for a sixth season on January 26.
Babylon Berlin: Season 1 & 2–January 30
Set in the 1920s, this German-language drama follows a police commissioner who's transferred to Berlin to investigate the Russian mafia. Touted as the most expensive German show ever produced, Babylon Berlin enjoyed strong ratings in Germany, and Netflix secured the U.S. distribution rights well before the first episode aired. Both current seasons will drop on Netflix on January 30, so put on your crime hats and get ready for a ride into the seedy underbelly of '20s Berlin.
Action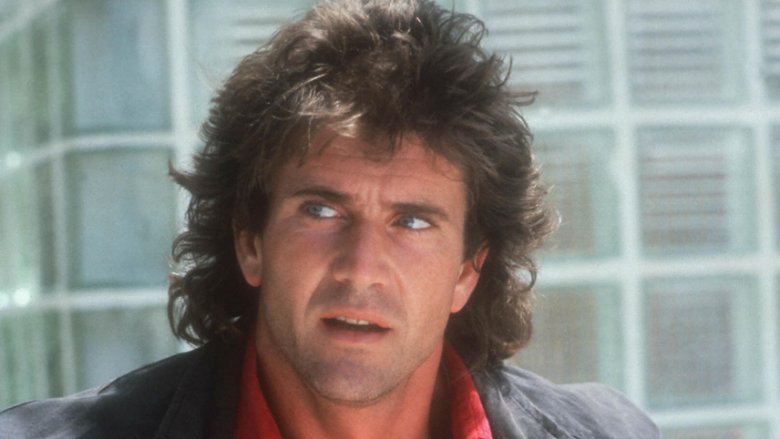 In the disappointing wake of some of Netflix's best Asian actian films leaving the service (RIP, The Admiral), fans of the genre are getting a few replacements. The Age of Shadows, a 2016 action thriller directed by The Good, The Bad, and The Weird's Jee-Woon Kim, arrives on January 1. The first of the year also brings the addition of most of the Batman films, from 1989's Batman all the way to 2005's Batman Begins.
Plus, go ahead and let that holiday spirit linger a little longer with the second-best Christmas movie written by Shane Black–Lethal Weapon and all the sequels land on January 1.
Jan.1
10,000 B.C. (2008)
Age Of Shadows (2016)
Batman (1989)
Batman Returns (1992)
Batman Forever (1995)
Batman & Robin (1997)
Batman Begins (2005)
King Kong (2005)
Lethal Weapon (1987)
Lethal Weapon 2 (1989)
Lethal Weapon 3 (1992)
Lethal Weapon 4 (1998)
National Treasure (2004)
Sharknado 5: Global Swarming (2017)
The Italian Job (2003)
Troy (2004)
Jan. 2
Disney's Pirates of the Caribbean: Dead Men Tell No Tales (2017)
Jan. 25
Acts of Vengeance (2017)
Jan. 30
Death Race: Beyond Anarchy (2018)
Comedy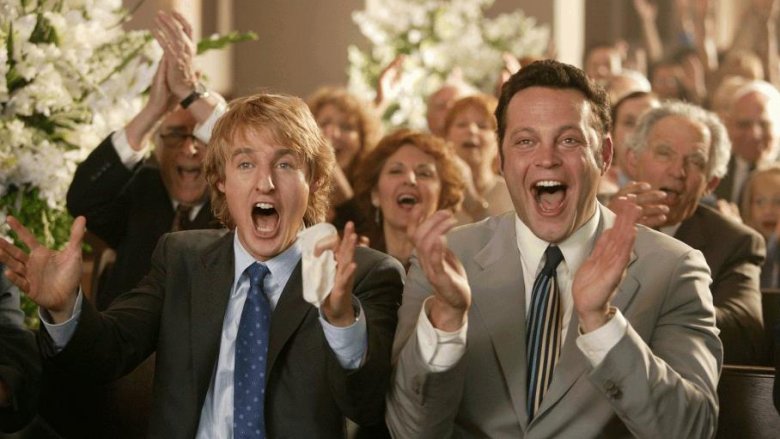 So what if Netflix waited until after Christmas to bring back Love Actually? There's never a bad time of year to experience the ups and downs of Richard Curtis' modern classic. It's arriving on Netflix on January 1, along with Wedding Crashers, Caddyshack, and the Bring It On pentology (yeah, they made five of those), to name a few. Also keep an eye out for 2017's Missing Island on January 2 and Wild Hogs on the 14th.
Jan. 1
America's Sweethearts (2001)
Bring It On (2000)
Bring It On Again (2004)
Bring It On: All or Nothing (2006)
Bring It On: In It to Win It (2007)
Bring It On: Fight to the Finish (2009)
Caddyshack (1980)
Definitely, Maybe (2008)
How to Lose a Guy in 10 Days (2003)
License to Wed (2007)
Love Actually (2003)
The Dukes of Hazzard (2005)
Wedding Crashers (2005)
Jan. 2
Mustang Island (2017)
Jan. 14
Wild Hogs (2007)
Documentary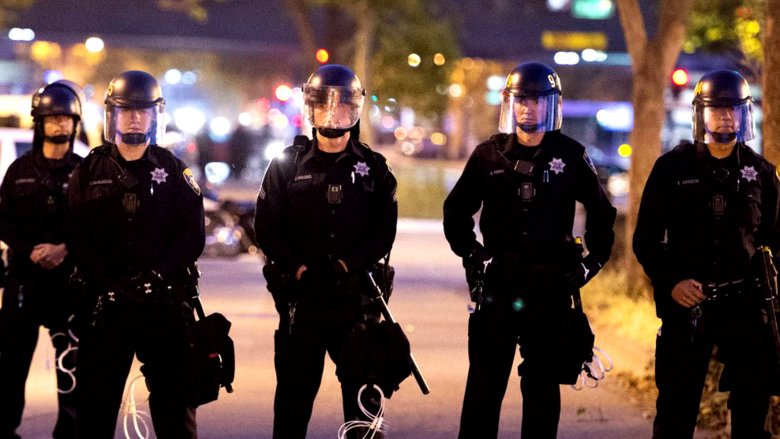 If you're making it a resolution to watch more documentaries in 2018, Netflix has you covered. The first of the month sees the addition of 2017 documentaries like AlphaGo, Maddman: The Steve Madden Story, and Martin Luther: The Idea that Changed the World.
On January 12, double down on your polka party with the 2009 documentary The Man Who Would Be Polka King, a look at the life and crimes of polka legend Jan Lewton. Near the end of the month, Netflix will also add The Force, which surprisingly has nothing to do with Star Wars. Instead, it follows the activities of the police department in Oakland, California, which has been involved in a series of scandals from 2003 to the present. Look for that on January 29.
Jan. 1
AlphaGo (2017)
Justin Bieber: Never Say Never (2011)
Maddman: The Steve Madden Story (2017)
Martin Luther: The Idea that Changed the World (2017)
Treasures From The Wreck Of The Unbelievable (2017)
Jan. 12
The Man Who Would Be Polka King (2009)
Jan. 15
Unrest (2017)
Jan. 29
The Force (2017)
Drama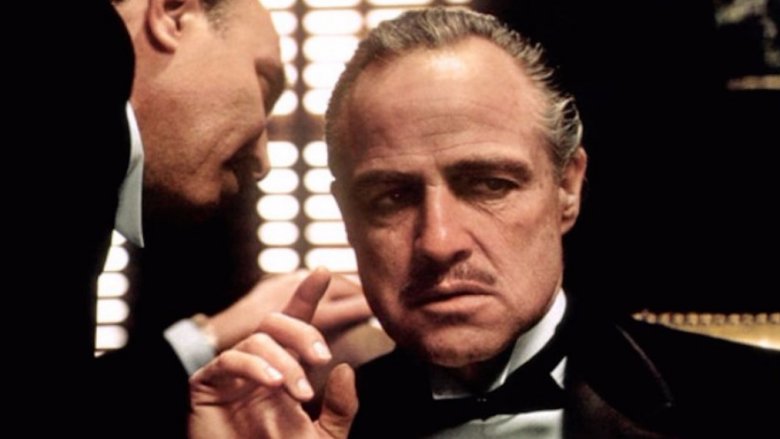 Oscar season is arriving early on Netflix, with multiple award winners and nominees slated to arrive in January 2018. On the first of the month, look out for The Godfather trilogy, The Shawshank Redemption, Midnight in Paris, and Training Day. Dallas Buyers Club will arrive on the 16th.
Jan. 1
Apollo 13 (1995)
Breakfast at Tiffany's (1961)
Defiance (2008)
Like Water for Chocolate (1992)
Marie Antoinette (2016)
Midnight in Paris (2011)
Strictly Ballroom (1992)
The First Time (2012)
The Godfather (1972)
The Godfather: Part II (1974)
The Godfather: Part III (1990)
The Shawshank Redemption (1994)
The Truman Show (1998)
Training Day (2001)
Jan. 2
Rent (2005)
Jan. 15
Rehenes (2017)
Jan. 16
Dallas Buyers Club (2013)
Family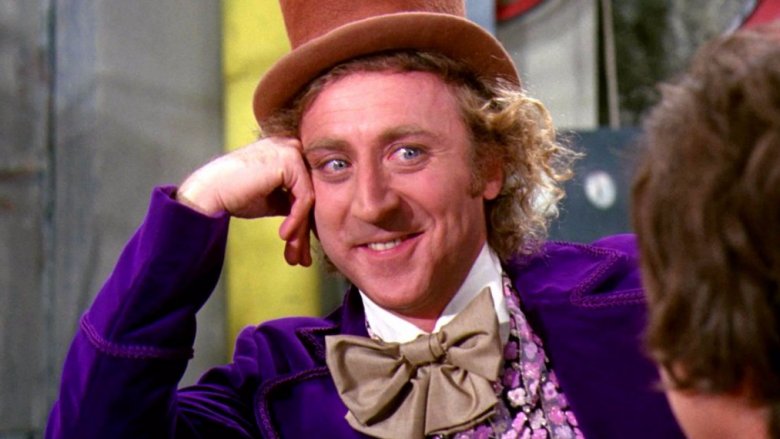 Believe it or not, Netflix's kids' and family lineup is geared toward the whole family this January. New Year's Day heralds the addition of the 1971 classic Willy Wonka & the Chocolate Factory, along with 2007's Stardust, based on the Neil Gaiman novel of the same name. And on the 31st, Disney/Pixar's Cars 3 will be available for streaming. Other additions include Monsters vs. Aliens and Furry Vengeance on the 1st and Captain Underpants: The First Epic Movie on the 10th.
Jan. 1
Furry Vengeance (2008)
Monsters vs. Aliens (2009)
Stardust (2007)
Willy Wonka & the Chocolate Factory (1971)
Jan. 10
Captain Underpants: The First Epic Movie (2017)
Jan. 31
Cars 3 (2017)
Thriller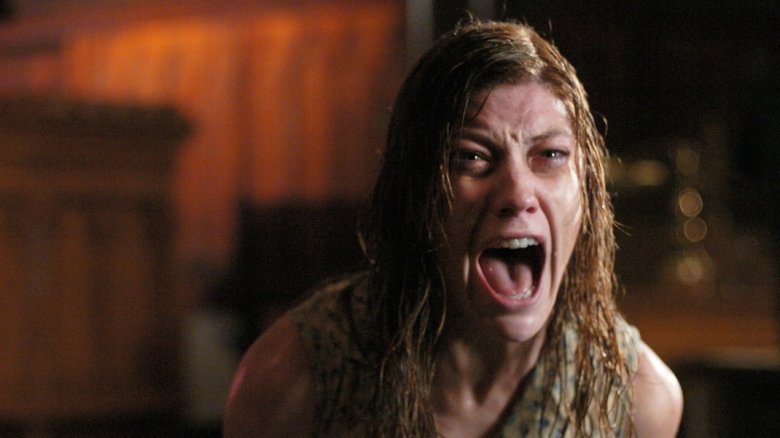 The weather won't be the only thing giving you chills this January. Netflix is adding a handful of thrillers to their service as 2018 rolls through the door, including 30 Days of Night, The Exorcism of Emily Rose, and Peter Jackson's slow-burning The Lovely Bones on the first of the month. As the month continues, you can look forward to The Conjuring on the 8th, the 2017 shark-fest 47 Meters Down on the 10th, and the pulse-pounding black comedy Bad Day for the Cut on the 18th.
Jan 1.
30 Days of Night (2007)
The Exorcism of Emily Rose (2005)
The Lovely Bones (2009)
The Vault (2017)
Jan. 8
The Conjuring (2013)
Jan. 10
47 Meters Down (2017)
Jan. 18
Bad Day for the Cut (2017)
Television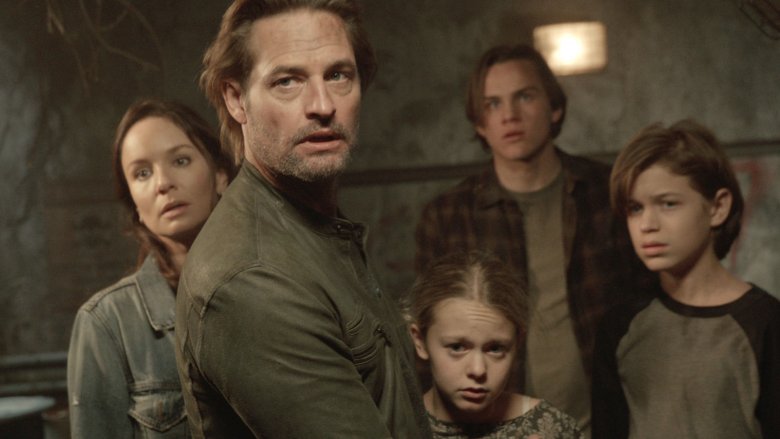 While most of Netflix's new television offerings in January will be Netflix originals, you'll still be able to find new seasons of some shows. Highlights include Season 3 of Eastsiders on the 1st and Season 2 of Colony on the 12th. Also, keep an eye out for the 2018 Olympic Winter Games Preview on January 15.
Jan. 1
Chef & My Fridge: 2017 (2017)
Eastsiders: Season 3 (2017)
Jan. 6
Episodes: Season 1-5 (2011-2017)
Jan. 12
Colony: Season 2 (2017)
Jan. 15
2018 Olympic Winter Games Preview: Meet Team USA & Go for the Gold (2018)
Jan. 16
Rita: Season 4 (2017)
Jan. 17
Friday Night Tykes: Season 4 (2017)
Jan. 28
El Ministerio del Tiempo: Seasons 1-3 (2015-2017)