Looper Asks: Which Fictional Couple's Age Gap Is The Most Unsettling? - Exclusive Survey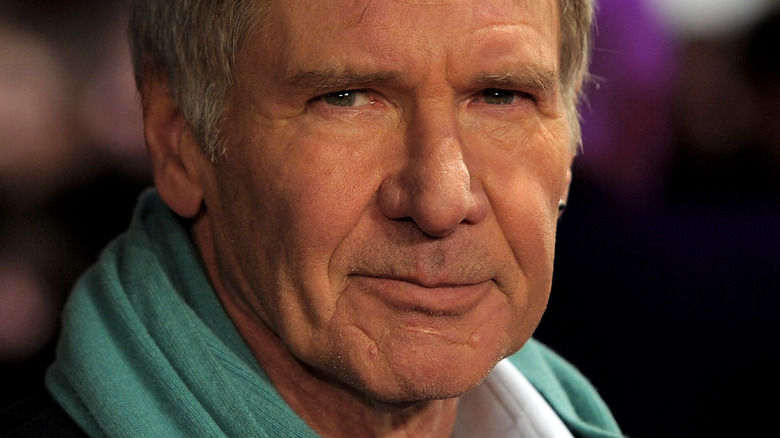 Ian Gavan/Getty Images
Age disparities between actors who play love interests in movies are nothing new. It might have been more prevalent in the golden age of Hollywood, but the disparity is still there in current films and those within the last 20 years. For instance, in "Seeking a Friend for the End of the World," love interests Penny and Dodge are played by Kiera Knightley and Steve Carrell, who were 27 and 49 at the time of filming.
More often than not in these films where romantic leads have a big age gap, the woman is vastly younger than the man. 2014's "Magic in the Moonlight" had Emma Stone and Colin Firth as love interests, who have a shocking 28-year age gap.
We chose some of the most discussed films that feature a major age disparity and asked Looper readers which was the most unsettling. Our readers chose from "The Wolf of Wall Street," "Singin' In the Rain," "Silver Linings Playbook," "Six Days Seven Nights," and "The Phantom of the Opera." There was one clear "winner" which movie fans felt was just too odd. 
Six Days Seven Nights has one of the biggest age gaps among love interests in movie histroy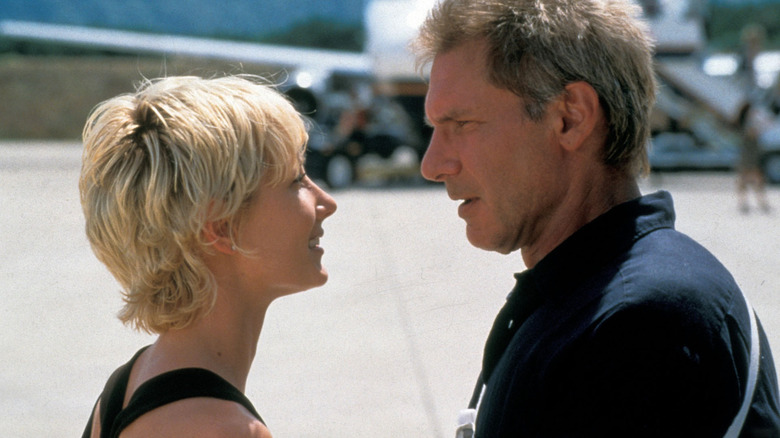 Buena Vista Pictures
Coming in first in our survey is "Six Days Seven Nights" with 27.57% of the vote. The 1998 movie starred Harrison Ford and Anne Heche, with their characters Robin and Quinn stranded on a deserted island after a plane crash. While they don't start out as love interests, the two eventually fall for one another. Age is briefly touched on in the movie when Robin asks Quinn how old he is, and he replies he's over 50 before whispering into her ear. In real life, there was a 26-year age gap between Ford and Heche. When the film came out, he was 55 and she was 29. According to The Hollywood Reporter, "Six Days Seven Nights" has the biggest rom-com age gap of all time.
In second place is "The Phantom of the Opera" starring Gerard Butler and Emmy Rossum. The 2005 musical saw a 17-year age gap between the two actors. Butler was 35 at the time of filming while Rossum was 18. According to On Stage Blog, it's suspected that the Phantom is 15-20 years older than Christine, making this casting difference accurate in terms of the source material. Still weird? Yes.
"The Wolf of Wall Street" lands in third place in our survey with 23.16% of respondents choosing it as the most unsettling age gap in cinema. There's a 16-year age gap between Leonardo DiCaprio and Margot Robbie, who was just 22 when filming the Martin Scorsese flick.
Silver Linings Playbook has a bigger age-gap between its lead than some people realize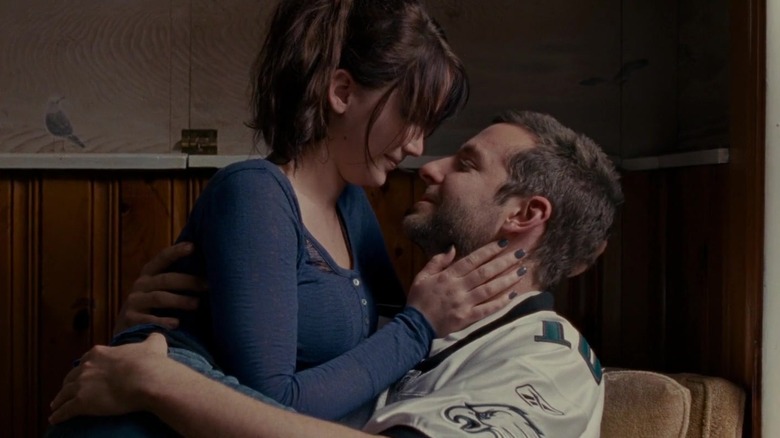 The Weinstein Company
In fourth place in our survey is "Silver Linings Playbook" with 14.85% of the vote. The Jennifer Lawrence-Bradley Cooper dramedy received critical acclaim, but many were weary about the actors' age difference. At the time of filming, Lawrence was 22 years old while Cooper was 37. The actress told the New York Times after her "Hunger Games" run was coming to an end that she was too young for "Silver Linings Playbook" and her age almost cost her the role.
In last place in our poll is "Singin' in the Rain" with 8.81% of respondents choosing it as the film with the cringiest age gap. Gene Kelly was 40 when he was cast during filming, while Debbie Reynolds was just 19. That film came out in 1952 when topics about age disparity were nonexistent and these types of castings were just the norm.