Moulin Rouge Nearly Had A Completely Different A-List Lead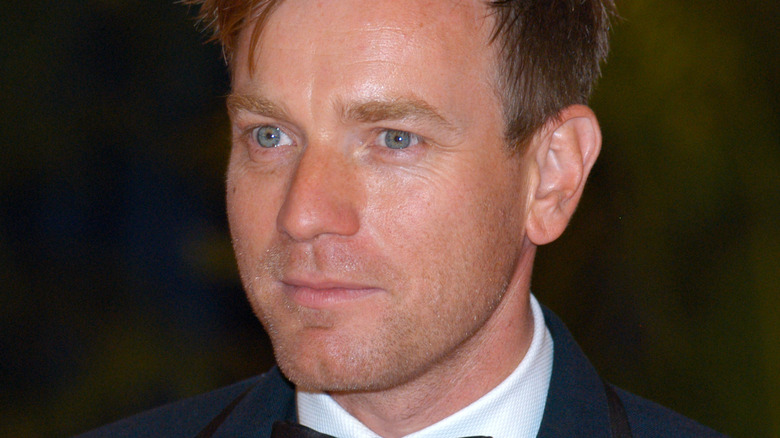 Rena Schild/Shutterstock
Rounding off his famed Red Curtain trilogy, which started with 1992's "Strictly Ballroom" and continued with 1996's "Romeo + Juliet," director Baz Luhrmann debuted "Moulin Rouge!" in 2001. A Luhrmann production in the purest form, the film is colorful, fast-paced, and visually unique in every sense. The story bounces from charming to heartwrenching, and, as a jukebox musical, the soundtrack is loaded with reimaginings of iconic songs from across several eras and genres. To bring it all to life, Luhrmann pulled together quite the remarkable cast who gave the film their all.
Set against the backdrop of Paris, France, at the dawn of the 20th century, "Moulin Rouge!" takes viewers to the titular club run by Harold Zidler (Jim Broadbent). His unrivaled star, Satine (Nicole Kidman), falls in love with a poet named Christian (Ewan McGregor) as they attempt to turn the Moulin Rouge into a legitimate theater where she can perform. All the while, they must keep their love a secret from the wealthy Duke of Monroth (Richard Roxburgh), who's funding the endeavor and is infatuated with Satine. Additionally, John Leguizamo features as real-life artist Henri de Toulouse-Lautrec.
The chemistry between Kidman and McGregor sold audiences on the romance between Satine and Christian. Although, the characters' dynamic likely would've looked much different had this A-list actor scored the Christian role instead of McGregor.
Ethan Hawke tried hard to land the part of Christian in Moulin Rouge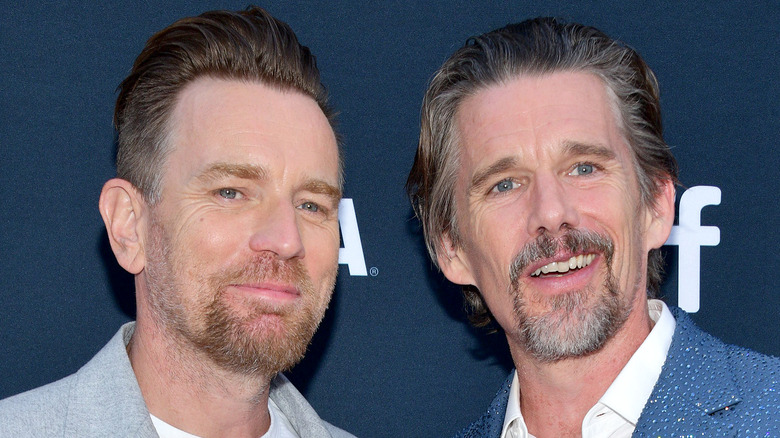 Araya Doheny/Getty Images
To promote the film "Raymond and Ray" from director Rodrigo García, Ethan Hawke spoke to Screen Rant and revealed an interesting fact about "Moulin Rouge" and himself. As it turns out, he tried incredibly hard to land the role of Christian way back when. "I gave one of the greatest screen tests of my life for 'Moulin Rouge!' I did not get the part. I crushed this audition," he told the publication. At the end of the day, the powers that be decided Ewan McGregor — the man who stars in "Raymond and Ray" opposite Hawke — would fit better in the role, and the rest is history.
Despite giving the audition everything he had, only to not land a spot in "Moulin Rouge!" when it was all said and done, Hawke took the rejection in stride. He adds, "It just goes to show you how much I like Ewan's work. I still went to see the movie on opening day and loved it. So, I got over it." Although, he jokes that one of these days, his audition tape may make it into the public eye, and when it does, people are going to rethink some things in regard to Hawke missing the part. Still, it's fair to say he's enjoyed quite a solid career since then, so it's not like it hurt him too much in the long run.
It stands to reason that Ethan Hawke would've made for a great Christian, but as fate would have it, Ewan McGregor was the man for the job.