Why The Harley Quinn Showrunners Emphasized One Often-Ignored Part Of The Character's Background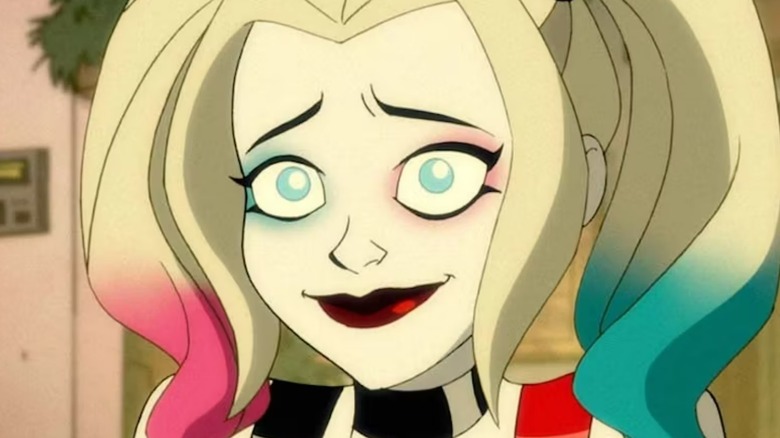 HBO Max
The widely-beloved and acclaimed "Batman: The Animated Series" provided DC fans with their first look at a character known as Harley Quinn (Arleen Sorkin): the Joker's (Mark Hamill) romantic partner who's willing to go above and beyond to help him out with all of his evil schemes. In short order, the former Dr. Harleen Quinzel became a bonafide fan-favorite, resulting in her jumping to DC Comics, live-action films, video games, and more. Nevertheless, animation will always be her home, and in the eyes of many, the medium where she most often thrives.
Among the numerous cartoons Harley Quinn has popped up in since her creation in 1992, one of the most adored next to "Batman: The Animated Series" is the aptly-titled "Harley Quinn." The title character — voiced by "Big Bang Theory" alum Kaley Cuoco — breaks off her relationship with the Joker (Alan Tudyk) for good. She then takes it upon herself to become Gotham City's top supervillain, enlisting the likes of Poison Ivy (Lake Bell), King Shark (Ron Funches), and more to help her out. As the series goes on, however, her outlook on life, as well as her personal and professional goals, shift dramatically.
The "Harley Quinn" take on Harley Quinn is a layered one that has evolved across the show's three seasons. The showrunners have found it particularly worthwhile to explore this often-overlooked element of the character, and here's why.
Exploring Harley's medical knowledge was immensely important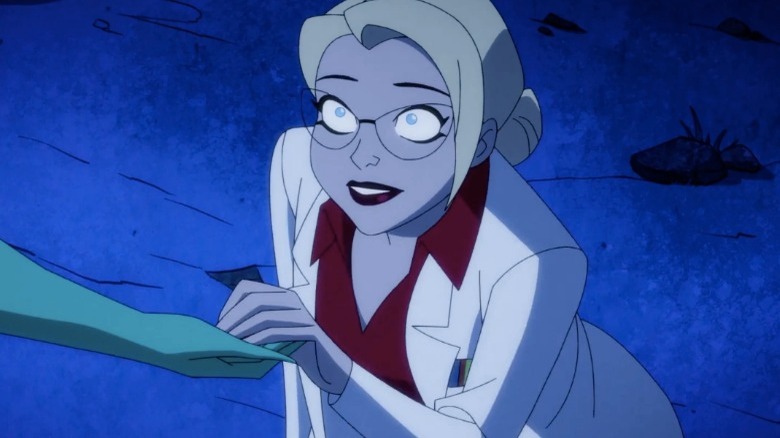 HBO Max
Yes, Harley Quinn is loud, destructive, crass, and humorous, but there's so much more to her characterization than all of that. It's easy to forget amid all the chaos that comes with her day-to-day life that she has a college education and was once a practicing psychiatrist. She has a wealth of knowledge about the human mind and all of the complexities its presents, which showrunners Patrick Schumacker and Sarah Peters made it a point to explore throughout "Harley Quinn." "Every once in a while, we have to remind the audience of the multifaceted character that she is. Any time that we can organically bring in her psychology background, we try and do it," the former explained.
Peters adds that playing up the intelligence of both Harley and Poison Ivy without losing the show's comedic edge is a fun dynamic to work with. At the same time, though, in the case of Harley, they don't just highlight her medical prowess for the sake of her character or to service the story. It's also an effort to shift how the audience thinks about the topics of mental health and treatment for mental health issues. Schumacker told IndieWire, "If this show can, in any way, normalize that for those who might be timid about doing it for themselves? Great."
With "Harley Quinn" Season 3 in the books and Season 4 on the way, one can only hope that we'll see more of Harley Quinn's psychiatrist side in addition to her more over-the-top, rebellious one.