Chicago Fire Halts Production After Violent Incident Near Set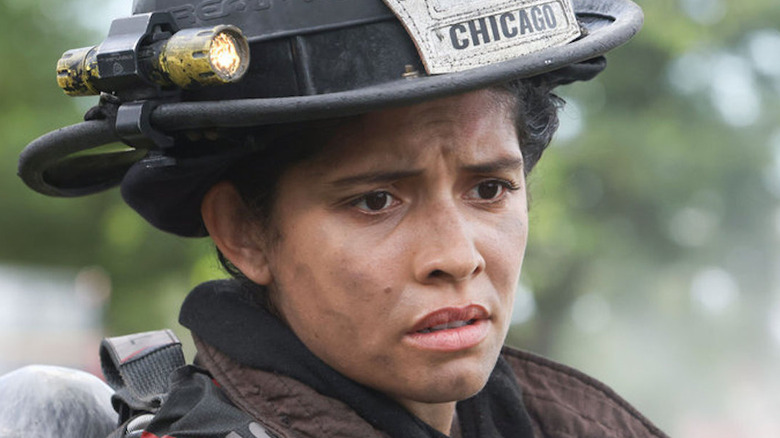 Adrian S. Burrows Sr./NBC
The great thing about the series in the "One Chicago" universe is that they are actually filmed in Chicago. The Windy City might be one of the most dangerous locations in the United States (per CBS News), but the sets of all three Dick Wolf series are considered to be safe. Abrupt halts to production on "One Chicago" shows are extremely rare, but all three were shut down in late 2020 due to positive COVID tests from those working on set.
There have been some issues with series filming in Chicago in the last month, however, as The Hollywood Reporter revealed "Justified: City Primeval" has had two incidents that caused production to stop. One involved a gunfire exchange between two cars that broke through a set barrier, and a second incident involved an incendiary device being launched toward the set. No one on set was injured in either accident.
Now, those working on the set of "Chicago Fire" find themselves in the same situation as a scary near-set incident shut down production on Season 10.
Shots were fired while the Chicago Fire crew was filming outside a funeral home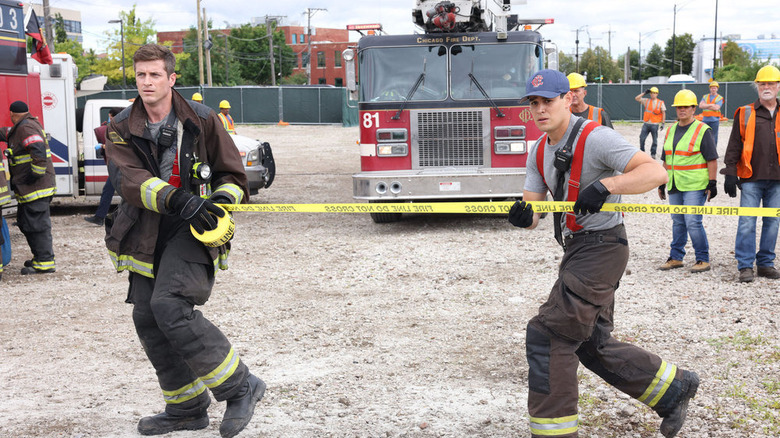 Adrian S. Burrows Sr./NBC
According to CWB Chicago, several shots were fired a few yards away from the "Chicago Fire" set on September 14. The outlet said the entire cast was on set when the shooting occurred, but no one was injured. CWB noted the gunman shot at a group of people, but who or where they were was not clear. It does not appear to have been at those filming "Chicago Fire." The show was shooting outside the A.A. Rayner and Son's Funeral Home at 5911 West Madison when the scary incident took place.
The gunman escaped in a black SUV and has not been arrested as of the time of this publication. CWB reported that a bullet did ricochet off some set equipment, but The Hollywood Reporter later revealed that to be untrue. Those involved in the production of "Chicago Fire" followed their protocols for incidents like these and shut down for the day. There is still no clarification on if filming has resumed today, or when it will pick back up if it hasn't yet.
"Chicago Fire" Season 11 premieres on September 21 at 9 p.m. EST.