Why Paget Brewster Thinks Criminal Minds Is So Fun To Film Despite Its Darkness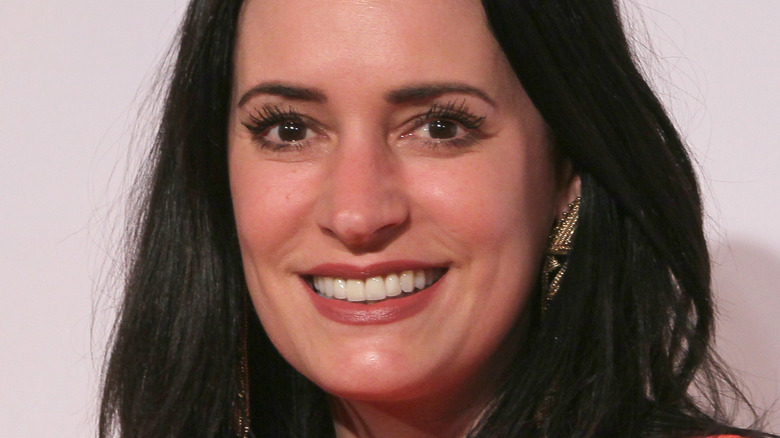 David Livingston/Getty Images
"Criminal Minds" was obviously well-known for its dark and sometimes relentless tone, especially for a show that essentially utilized a procedural police show approach for most of its run. But the series is also arguably just as notable for its large cast of fascinating characters. One such character is Emily Prentiss (portrayed by Paget Brewster), who first appears near the mid-point of Season 2. The character is a brilliant profiler, but initially doesn't quite fit in with the team, though she eventually becomes a staple of "Criminal Minds."
Brewster would eventually be fired from the show after Season 5. The network cited the decision as nothing more than a creative decision, though Brewster said the real reason she left "Criminal Minds" was more rooted in sexism. Still, she would return to the series full time in Season 12 and remain there until its cancellation after Season 15. Despite her seemingly turbulent time with the show, the actress is set to return for the upcoming revival (per TVLine). Brewster also finds "Criminal Minds" exceptionally fun to film, even if it is dark in nature. And she believes this for one reason in particular.
Brewster likes the darkness of Criminal Minds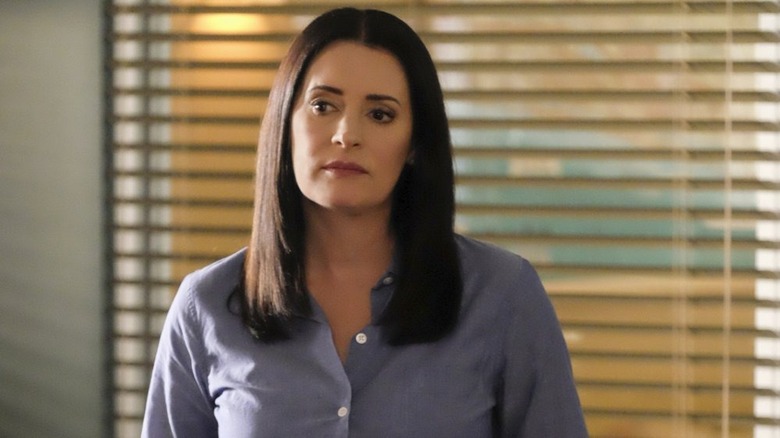 CBS
During an interview with The List, Paget Brewster revealed that she enjoys working on "Criminal Minds" so much perhaps because of its frequent darkness. She then described the first time she arrived on a crime scene set, and why it was so much fun. "The first time I went to a crime scene, you see the police tape, and there's a lovely young actress who's playing a dead prostitute, and you walk over, and they're covered in blood, and they're a little blue, and they're lying on the ground," Brewster said. "You're like, 'Hi, I'm Amy.' 'Hi, I'm Paget.' It's such a fun show to do, even though it's so dark, and maybe it's fun to do because it's so dark."
This is certainly a unique take on the show, and not exactly one shared by some former cast members. Mandy Patinkin, who starred in "Criminal Minds" during its first two seasons, famously left the show because of just how dark the subject matter was (per New York Magazine). This was especially due to the show's unrelenting violence, which he felt was affecting his personal life. Still, not every actor will have the same perspective on any given show, and it's clear that Brewster has found the fun in such a grim series.