The Fairly OddParents Character You Likely Forgot Brendan Fraser Played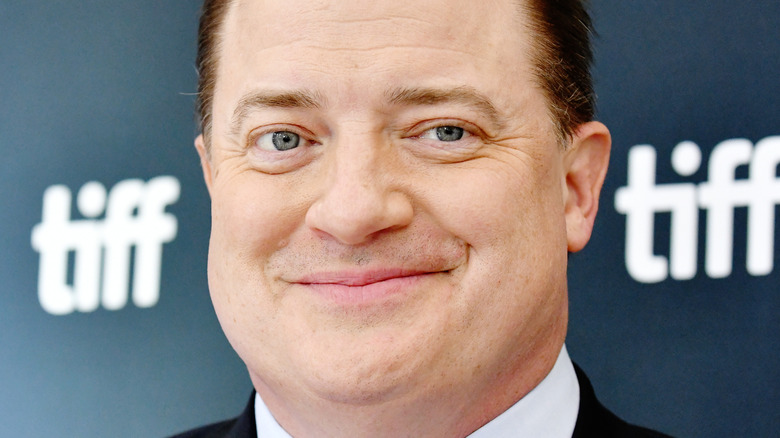 Rodin Eckenroth/Getty Images
"The Fairly OddParents" premiered on Nickelodeon back in 2001 and continued until 2017, having a total of 10 seasons (via IMDb). The cartoon series follows a young boy who is assigned two magical fairy godparents that can grant him nearly all of his wishes. The voice actors bringing these characters to life include Tara Strong as Timmy Turner, Daran Norris as Cosmo, Susanne Blakeslee as Wanda, Grey Griffin as Vicky, and Carlos Alazraqui as Mr. Crocker.
In an interview with The Gamer, Strong discussed how she's not recognized very often in public as a voice actor. "There's certainly a lot more anonymity than there is with on-camera people for sure," she said. "I see it the most when I go to a Comic-Con. I'm like J. Lo at Comic-Con. It's fun, I don't hate it. In my real life, once in a while, I get [recognized], but it'll be like, at Gamestop."
However, you might not realize that Brendan Fraser lent his voice to a character on the show for three different episodes as well. So who exactly did he play?
Brendan Fraser is the voice of Turbo Thunder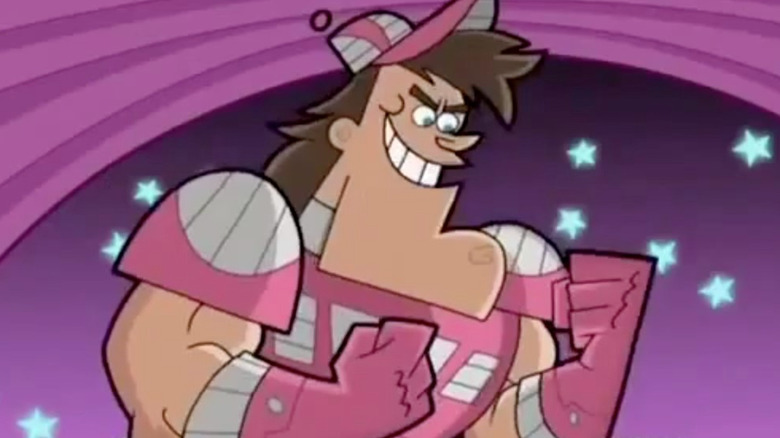 Nickelodeon
Brendan Fraser voiced the character of Turbo Thunder in three consecutive episodes of "The Fairly OddParents" in Season 7. He can be heard in "Wishology! 'The Big Beginning," "Wishology! 'The Exciting Middle Part,'" and "Wishology! 'The Final Ending.'" In the trilogy, Timmy Turner discovers he is the Chosen One and has to go against The Darkness, a swirling black hole that wants to suck up all of the universe's light and magic (per IMDb).
According to Fandom, Turbo Thunder was formerly the Chosen One, but when he accidentally slept through the attack from The Darkness, Timmy was given the title instead. Turbo Thunder looks a lot like Timmy, except he can also shoot lightning bolts from his armpits.
Some of Fraser's additional voice credits include "Doom Patrol," "Titans," "The Nut Job," "Big Bug Man," "King of the Hill," "Looney Tunes: Back in Action," "Sinbad: Beyond the Veil of Mists," and "The Simpsons" (via IMDb). The actor opened up to MTV about mastering his superhero voice for "Escape from Planet Earth," saying, "Well, I've learned a few things: Take everything out of your pockets. Lose the belt. Unbutton your top button. If you have boots or shoes on, lose them too. Arch your back and stand your ground, squeeze your buttcheeks together, and give it everything you've got. They'll never see your face, they'll never see your mug unless there's some faux b-roll."