Here's What Adar From The Rings Of Power Looks Like Out Of Costume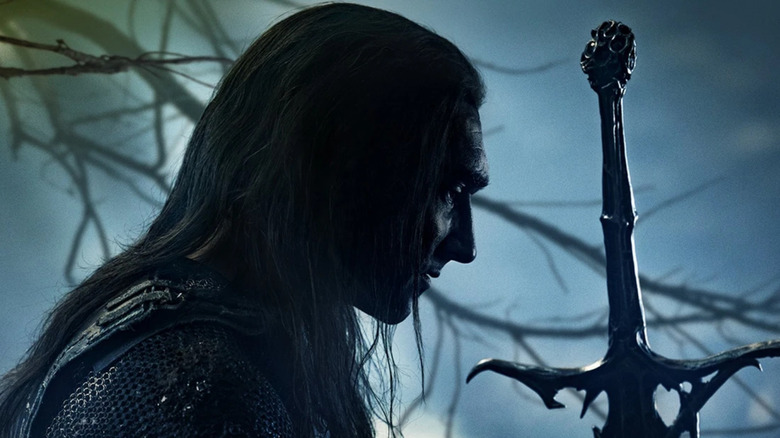 Prime Video
Adar is going to upset J.R.R. Tolkien purists, but he certainly brings an interesting dynamic to "The Lord of the Rings: The Rings of Power." For a start, he's a new character who was invented for the show, so there's no basis for him in the aforementioned author's texts. As such, the series has introduced a character who's seemingly unlike any other Elf in the history of Middle-earth, and that makes him very unpredictable.
While some Elves have acted selfishly and terribly at times (we're looking at you Maeglin), it's rare for them to completely sell out and serve the forces of darkness. Adar is an exception to that rule. In Episode 3 of "Rings of Power," it's revealed that he's in command of an army of Orcs. In the fourth episode, we learn that the creatures view the Elf as a father-like figure and that he intends on taking over the lands with the monsters by his side.
As is often the case with the evil beings of Middle-earth, Adar's appearance is quite menacing. Outside of "The Rings of Power," meanwhile, he's a regular fella whose face will be familiar to many viewers of awesome movies and TV series.
Joseph Mawle isn't as scary as Adar in real life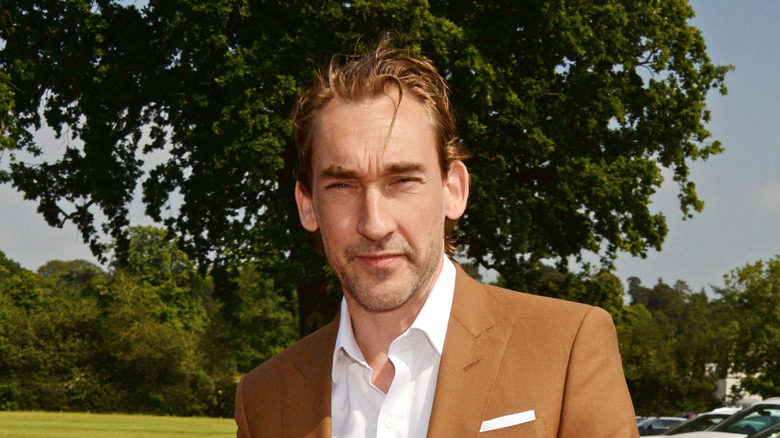 David M. Benett/Getty Images
Prior to becoming Adar, Joseph Mawle was arguably most known for his portrayal of Benjen Stark on HBO's "Game of Thrones." However, the English actor has enjoyed a successful career in film in television throughout the years, having also starred in projects such as "Ripper Street," "Sense8," and "Bird Song" (per IMDb).
As you can see from the above image, Mawle is quite dashing outside of his "Rings of Power" costume. That said, he does have a tendency to play characters with distinct physical characteristics, many of whom come from historical and fantastical worlds. In addition to playing Adar and Benjen Stark, he also starred as Jesus Christ ("The Passion") and Odysseus ("Troy: The Fall of a City"). On top of that, he appeared on "Merlin" and "Sir Gadabout, the Worst Knight in the Land."
Mawle's oeuvre is littered with a wide array of projects, but he's one of those performers who seems to enjoy rocking unique costumes and getting lost in the characters he brings to life.