Tina Fey Had To Apologize For These 30 Rock Episodes That Aged So Poorly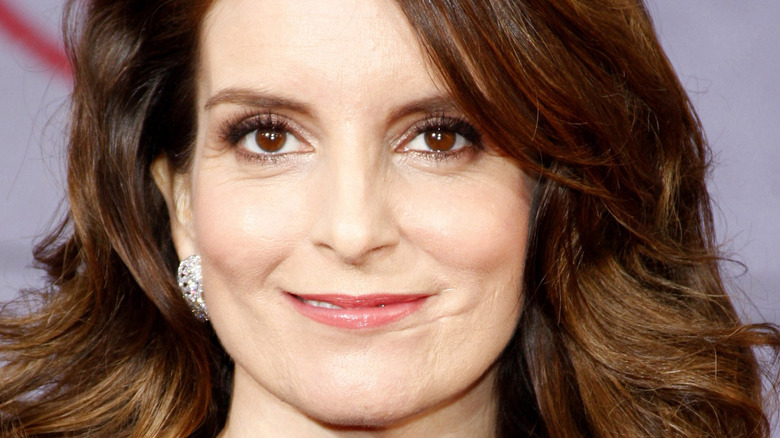 Tinseltown/Shutterstock
Tina Fey's "30 Rock" is one of the most rewatchable sitcoms of all time, with each new viewing providing deeper insight into the chaos of the world of television. Starring Fey, the series follows her character Liz Lemon, head writer of the variety show "TGS with Tracy Jordan," as she attempts to balance her personal and professional life. The Emmy-winning series is based on Fey's experiences while working on "Saturday Night Live." In an essay she penned for The New Yorker, Fey detailed several instances and moments from the hit NBC staple that helped shape her comedic style and, in turn, bring "30 Rock" to life.
Over the years, "30 Rock" has been praised and criticized for its depiction of women in comedy, both on and off the screen. For NPR, Linda Holmes described the series as "of the most important, helpful, meaningful, landscape-altering shows for women in the history of television" because it was uniquely driven by Fey's voice and aesthetic. Conversely, while discussing Lemon's "feminism," HuffPost's Zeba Blay wrote that the character "largely [alienated] ... women (especially women of color) who feel they have no access to their narratives, who aren't impressed or empowered by the idea that Liz Lemon ... is supposed to be seen as 'frumpy' based on an incredibly Eurocentric standard of beauty."
As conversations around "30 Rock" and its impact on comedy continue, many have begun to investigate the sitcom's legacy, looking back on several moments where the series made questionable choices depicting race and culture. Due to real-life events, Fey has apologized for several "30 Rock" episodes that feature controversial behavior.
30 Rock creatives apologized for several episodes featuring blackface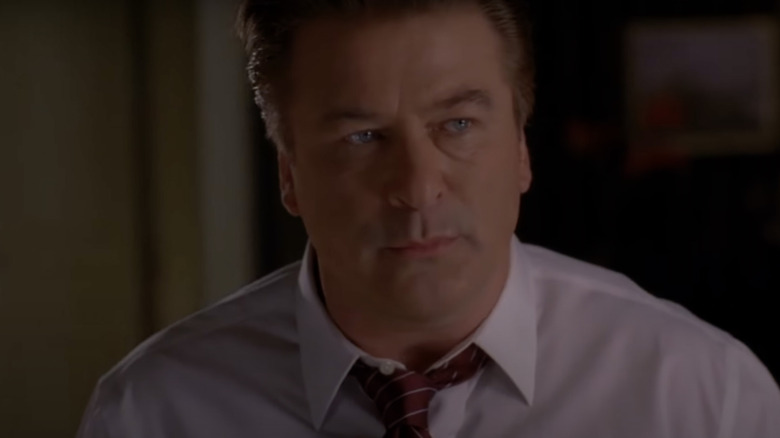 NBC
In 2020, following George Floyd's death and the Black Lives Matter movement (via CBS News), Tina Fey apologized for four "30 Rock" episodes that contained blackface. Alongside "30 Rock" co-creator Robert Carlock and network NBC, Fey penned a statement asking streaming services and syndication networks to pull the four episodes. "As we strive to do the work and do better in regards to race in America, we believe that these episodes featuring actors in race-changing makeup are best taken out of circulation," the statement obtained by Variety reads. "I understand now that 'intent' is not a free pass for white people to use these images. I apologize for pain they have caused. Going forward, no comedy-loving kid needs to stumble on these tropes and be stung by their ugliness."
After Fey's statement, streaming services and syndication platforms pulled the four episodes. They include: Season 3, Episode 2, "Believe In The Stars," which sees Jenna Maroney (Jane Krakowski) wearing blackface while participating in a racial social experiment with Tracy Jordan (Tracy Morgan); the east coast version of Season 5, Episode 4, "The Live Show," which features Jon Hamm's guest character in blackface for a sketch; Season 5, Episode 10, "Christmas Attack Zone," another instance of Krakowski's character in blackface; and Season 6, Episode 19, "Live from Studio 6H," which sees Hamm once again donning blackface. Following Hamm's second blackface portrayal, former Rolling Stone and Vox writer Jamil Smith called "30 Rock" out on Twitter, dubbing the act a "fail." 
For Vanity Fair, Mike Roe interviewed several Black "30 Rock" crewmembers who questioned the show's judgment when it came to blackface. Notably, propmaster Kevin Ladson said he felt hurt when they saw Krakowski's second donning of blackface, telling Vanity Fair that he said at the time, "I want to know how this gets a pass."