That's What's Up: Is Batman attracted to criminals?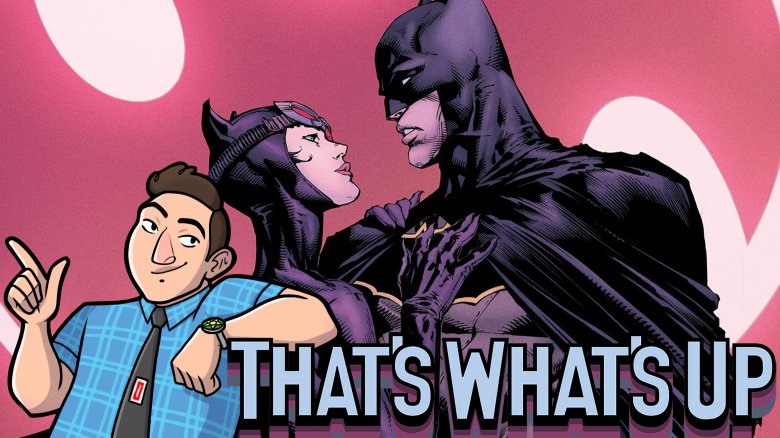 Each week, comic book writer Chris Sims answers the burning questions you have about the world of comics and pop culture: what's up with that? If you'd like to ask Chris a question, please send it to @theisb on Twitter with the hashtag #WhatsUpChris, or email it to staff@looper.com with the subject line "That's What's Up."
Q: What does it say about Batman that three of his most iconic loves, Catwoman, Talia and Andrea Beaumont, are criminals? Does Batman have a type?  — Charlie Scott via email
I don't know where you're getting your information from, pal, but Batman hates criminals. I mean, it's kind of his whole deal, from the moment that his parents were gunned down and he made a solemn vow to spend his life waging war on crime! Why else would he dress up and go out every night looking for criminals so that he could tie them up, and run the risk of getting tied up himself, or attacked with a whip by a woman in a black latex cat costume who—oh. Oh.
Yeah, okay. I think I get where you're coming from now.