This Is Where 10 Things I Hate About You Was Actually Filmed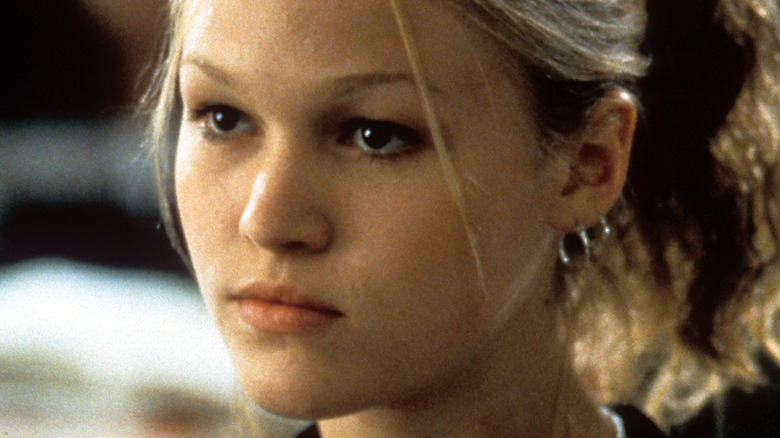 Buena Vista Pictures
With iconic, even generation-defining movies like "Fast Times at Ridgemont High," "Sixteen Candles," "The Breakfast Club," and "Ferris Bueller's Day Off," the '80s ruled when it came to high school teen angst portrayed in cinema. But the '90s offered up a few gems, such as "Clueless" and "Can't Hardly Wait." The decade closed out with 1999's hit "10 Things I Hate About You," which earned $53 million at the worldwide box office per Box Office Mojo. It was a clever take on Shakespeare's "The Taming of the Shrew," yet it felt fresh, fun, and contemporary. 
The well-cast romp featured breakout roles for stars Julia Stiles, Joseph Gordon-Levitt, and the late Heath Ledger, along with great supporting turns from David Krumholtz, Andrew Keegan, and Gabrielle Union. Like most successful high school comedies, the chemistry of the ensemble makes it work. The plot, of course, involves scheming to get people to like you, which couldn't be better suited for a high school setting. After all, who hasn't paid someone to date a girl so you can go out with her sister? 
Helping the cinematic drama is the beautiful campus and surrounding locations. The school looks like an architectural wonder, and the views are breathtaking. So, where is this picturesque high school that had us all so jealous?
10 Things has a good thing in Seattle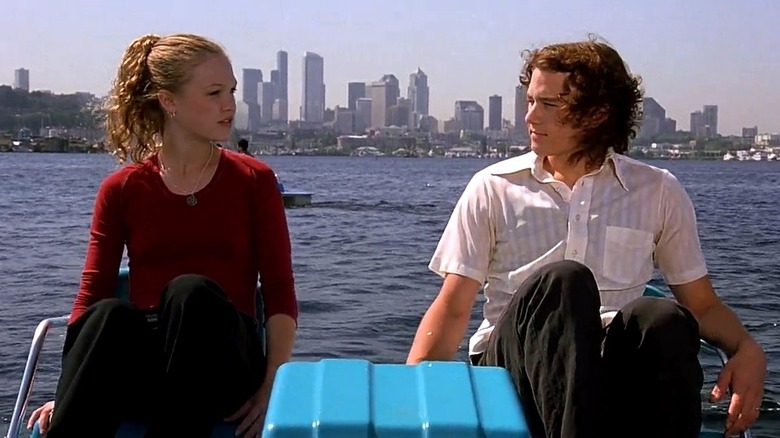 Buena Vista Pictures
The building used in "10 Things I Hate About You" was initially designed to be a luxury hotel. But according to Insider, when that didn't happen, the place (constructed in the 1800s) eventually opened as a real high school in Tacoma. Which it still is today! The other filming locations around the Seattle area take full advantage of the natural scenic charm.
Believe it or not, "10 Things" wasn't the first high school movie to film in Seattle. Ten years prior, the 1989 classic Cameron Crowe-directed "Say Anything" took advantage of the spot, though not much of the action took place in a school. 1983's "WarGames" which starred Matthew Broderick and Barry Corbin, was also shot in the Emerald City. 
While it's easy to argue that "10 Things I Hate About You" would have worked regardless of the setting, it's also fair to say the stunning locations didn't hurt.