It Helmer Andy Muschietti In Talks To Direct The Electric State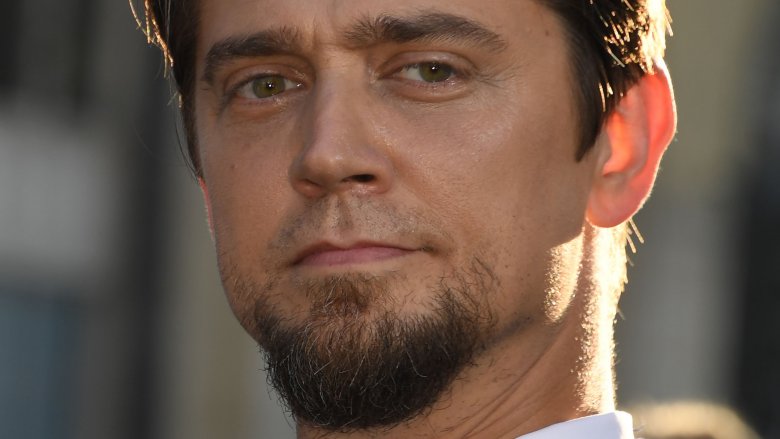 Getty Images
Andy Muschietti could get stuck into some seriously thrilling source material. 
Per Deadline, the It director is reportedly in talks with Russo Brothers Studio to take the reins on a film adaptation of The Electric State, the illustrated novel by Simon Stalenhag. The company recently won a heated bidding war for the project, beating out at least four other studios and numerous producers and directors for it. 
Russo Brothers Studio principals Joe and Anthony Russo will produce the film alongside Muschietti's sister and producing partner Barbara Muschietti. Mike Larocca, the Russos' production head, will executive produce The Electric State. Author Stalenhag, with his partner Julia Angelin, will also produce The Electric State alongside additional producers Russell Ackerman and John Schoenfelder. Captain America: The Winter Soldier writers Christopher Markus and Stephen McFeely are attached to pen the script.
At the time of the announcement, the Russo Brothers issued a statement indicating how excited they are to begin working on the film: "The opportunity to partner with inspirational talents like Simon, Andy, Chris, and Steve is exactly the reason we started our company. We can't wait to help this team create something special."
Set in an alternative version of 1997, The Electric State centers a young runaway teenager and her yellow toy robot as they travel west across a strange United States, in which the remains of massive battle drones and "the discarded trash of a high tech consumerist society in decline" freckle the countryside. When the two reach the edge of the continent, the world outside looks more grim and chaotic than ever before, unraveling somewhere beyond the horizon in a way that seems to tease that what little was left of society finally collapsed in on itself. 
The Russo Brothers are currently in post-production on Avengers: Infinity War, which is set to open in theaters on May 4, 2018. As for Muschietti, he is attached to direct the forthcoming It sequel, It: Chapter Two. 
The Electric State doesn't yet have a release date, but we'll update you as we learn more.