Jason Momoa's Netflix Series Frontier Renewed For Season 3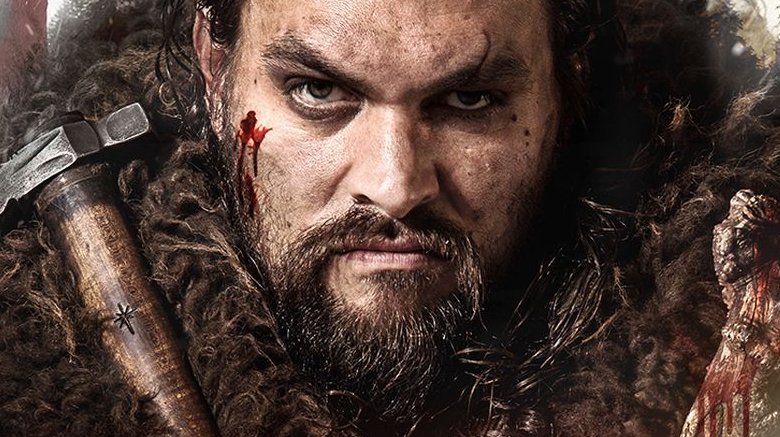 Jason Momoa is grabbing his tomahawk and pack of pelts for more Frontier goodness. 
As announced by The Hollywood Reporter, Netflix has renewed the fur-trading drama series for a third season, which will consist of six episodes and debut on the streaming site in 2018. Momoa recently expressed his desire for the series to continue for up to a fourth season, and with this news, it looks like that dream just might come true.
The first season of Frontier aired on November 6, 2016 on Discovery Channel Canada, before moving to Netflix in early 2017. While the first wave of episodes didn't garner any overwhelmingly rave reviews from critics (fans still liked it), the second season (which was ordered shortly before the first premiered) fared far better with viewers, who especially enjoyed seeing more of Momoa's nuanced performance as Irish-Native American outlaw Declan Harp. 
Created by Brad Peyton, Rob Blackie, and Peter Blackie, Frontier is set in the 1700s and chronicles the North American fur trade through the eyes of a band of men traversing the country to reclaim what they believe is rightfully theirs. As the English, Irish, French, and Scots battle over land and beaver fur pelts, struggling to overcome their cultural differences in the midst of their violent arguments, Declan seeks to resolve a personal vendetta against those responsible for murdering his family. 
Alongside Momoa are Landon Liboiron (Hemlock Grove) as Michael Smyth, Alun Armstrong (Braveheart) as Lord Benton, Allan Hawco (Republic of Doyle) as Douglas Brown, Zoe Boyle (Downton Abbey) as Grace Emberly, Jessica Matten (A Red Girl's Reasoning) as Sokanon, and Katie McGrath (King Arthur: Legend of the Sword) as Elizabeth Carruthers. Christian McKay as Father James Coffin, Evan Jonigkeit as Captain Chesterfield, Shawn Doyle as Samuel Grant, Zahn McClarnon as Samoset, Lyla Porter-Follows as Clenna Dolan, Diana Bentley as Imogen, Tantoo Cardinal as Kamenna, and Kiowa Gordon as Kitchi also star, among others. 
Frontier will to return to Netflix in 2018.