Breaking Bad Would Have Been Set In California If It Wasn't For This One Detail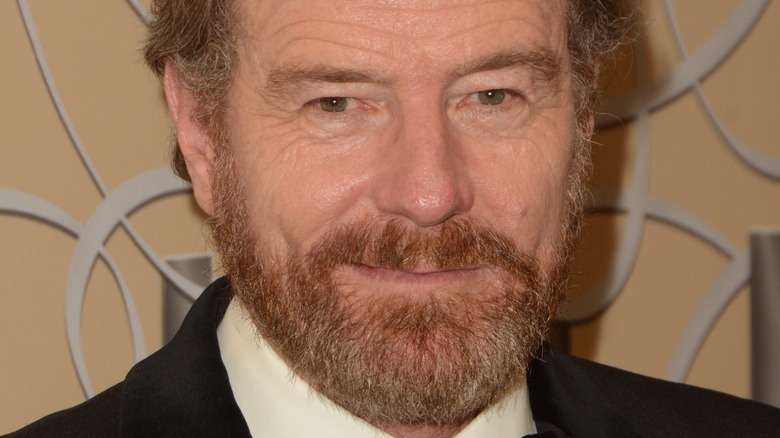 Kathy Hutchins/Shutterstock
"Breaking Bad" has practically become synonymous with Albuquerque, New Mexico, to the point that the city has erected statues of the show's two main characters. The series helped put the city on the pop culture map, making it a tourist attraction. Fans of both "Breaking Bad" and "Better Call Saul" regularly travel to Albuquerque to see some of their favorite locations from the show, including Walter White's house, the A-1 Car Wash, Marie and Hank's home, and Jessie's house (via Lonely Planet). 
In 2017, the real-life owners of Walter White's house publicly went through extreme measures to get some peace from the constant visitors. They even constructed a six-foot-tall fence to keep the tourists out and stop them from throwing pizzas onto their roof, mimicking a scene that Bryan Cranston nailed with one take (via Entertainment Weekly). Needless to say, Albuquerque plays a significant role in both shows.
"Breaking Bad" star Bryan Cranston has echoed this sentiment, saying that the city of Albuquerque was an essential character in "Breaking Bad." But according to him, the show wouldn't have taken place in Albuquerque at all if it weren't for one specific reason.
Filming in New Mexico saved a lot of money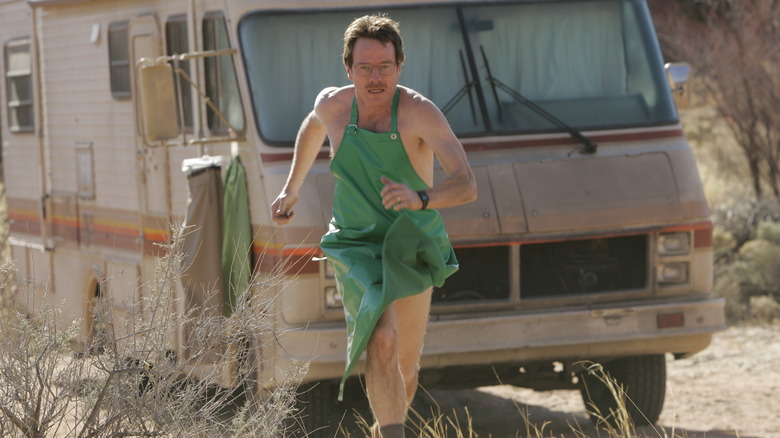 Doug Hyun/AMC
Speaking to Route Magazine, Bryan Cranston revealed that series creator Vince Gilligan originally meant for "Breaking Bad" to take place in Southern California. Walter White's journey to the dark side was meant to occur in Riverside County, but there was one problem — money. "The studio said look, there's no rebate in California at that time but why don't we move the show, we need to shoot it in Albuquerque to save money," Cranston said.
The decision to pack up and move the show slightly east ended up being hugely beneficial for the studio. According to Cranston, "25% of everything that we spent in New Mexico was credited back to the studio," so relocating the series was a no-brainer. And that's exactly what they did. 
Gilligan had the option to continue writing the show to be set in Riverside and simply film in New Mexico, but he decided to run with the Albuquerque setting completely. "Vince in his wisdom decided not to try to say it was still Riverside California, let's just say it's Albuquerque and you're right," Cranston told Route Magazine. In the end, the change clearly paid off in multiple ways.