The Sopranos Alum Vincent Pastore Cast In Hawaii Five-0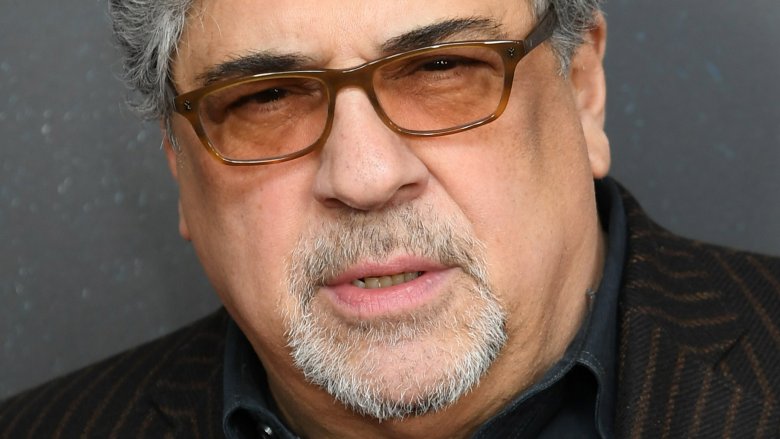 Getty Images
Vincent Pastore will make the leap from one acclaimed series to another. 
Deadline confirms that Pastore, who played Salvatore Bonpensiero on 21-time Emmy-winning series The Sopranos, has been cast in a recurring role on the CBS show Hawaii Five-0. 
Pastore is set to play Vito, the "uncle" of Scott Caan's character Detective Sergeant Danny "Danno" Williams. Vito is described as "a contractor and general Mr. Fix-It" from New Jersey, whom Danny grew up believing was connected to the mob in some way. While Vito really wasn't tied to any criminal activity, he certainly played off Danny's assumptions and made it seem like his ability to get things done was because he always "knew a guy" who could handle anything he couldn't. Vito will be introduced to the show through Danny, understandably, who brings him to Hawaii to help get the restaurant started. Vito will succeed at getting things moving, just not exactly how Danny and Lieutenant Commander Steven J. "Steve" McGarrett (Alex O'Loughlin) had envisioned. 
For the upcoming season of Hawaii Five-0, Pastore joins Chi McBride as Captain Lou Grover, Jorge Garcia as Jerry Ortega, Meaghan Rath as Officer Tani Rey, Taylor Wily as Kamekona Tupuola, Dennis Chun as Sgt. Duke Lukela, Kimee Balmilero as Dr. Noelani Cunha, Beulah Koale as Junior Reigns, and Ian Anthony Dale as Adam Noshimuri, as well as recurring actors Teilor Grubbs as Grace Williams, Al Harrington as Mamo Kahike, Shawn Anthony Thomsen as Officer Pua Kai, Kekoa Kekumano as Nahele Huikala, and Chosen Jacobs as Will Grover. 
Pastore recently joined the cast of Santo, the indie film starring Joe Manganiello, Denis O'Hare, and Michael Rispoli. The actor has also appeared in television series like Blue Bloods and The Practice.