Neill Blomkamp's Gran Turismo Adaptation Is Moving Forward With Stranger Things Star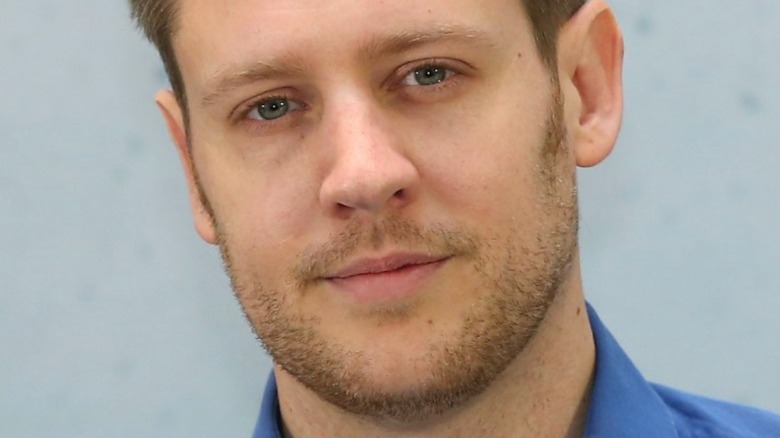 Sean Gallup/Getty
Movies based on video game can be a tricky thing. That doubly goes for adaptations based on car racing games, as seen by the underperformance of the Aaron Paul-starring "Need for Speed," which still hasn't spawned a "Need for Speed 2," over a half-decade later. All that aside, "Gran Turismo" is an incredibly popular PlayStation video game series that has an entry on every single PlayStation system. Revolving around cars and realistic racing, the "Gran Turismo" franchise is currently up to its seventh entry.
In June 2022, Deadline confirmed that Neill Blomkamp was tapped to be the director for "Gran Turismo," and that the movie already has a release date of August 11, 2023. Blomkamp is probably best known as the brains behind the sci-fi movies "District 9" and "Elysium," so it will be interesting to see how he approaches a more grounded story.
Now, it seems as if a star from "Stranger Things" has now been confirmed as a cast member for the upcoming "Gran Turismo" movie. However, before you go expecting Eleven (Millie Bobby Brown) to start levitating cars, or Argyle (Eduardo Franco) to utilize his pizza delivery abilities, the cast member joining the video game adaptation is actually someone who has some experience escaping Russian prisons, both in "Stranger Things" or the MCU.
Jim Hopper will be a veteran driver in Gran Turismo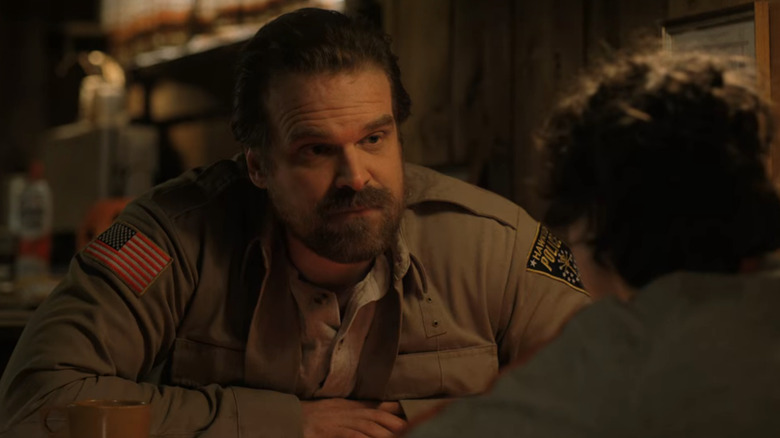 Netflix
According to The Hollywood Reporter, it looks like David Harbour has joined the cast of "Gran Turismo." Rather than being a straightforward adaptation of the games (would that really be possible, in this case?) the upcoming movie, which is based on a true story, is about a teenager who is so good at the "Gran Turismo" video games that he actually ends up becoming a professional racer. 
Harbour will be playing a veteran driver who helps teach the teenager how to transfer his digital skills to the real world. Producer Asad Qizilbash said of this most recent announcement, "As one of PlayStation's longest standing and most beloved franchises, it's great to be partnering with Columbia Pictures again to bring 'Gran Turismo' to life in an exciting way."
More or less inspired by the story of Jann Mardenborough, the "Gran Turismo" movie will give Harbour another chance to act as a mentor to a skilled young person. As Gamespot notes, the real life Mardenborough won the GT Academy in 2011, which is a video game competition created by Sony and Nissan that provides the winner a chance to actually move on to real-life racing. Mardenborough told the publication of his shift to real life driving by saying, "The instructor sits next to you and watches your eyes as well as the track. They were constantly telling me to look further ahead, but I found it really difficult. My mind only wanted to look at what was right in front of me. It took a while to get used to it. That was one of the biggest things, if not the biggest thing, to train myself after winning GT Academy, but it's all fine now!"