It's Time For Another Stylish Heist In The Ocean's 8 Poster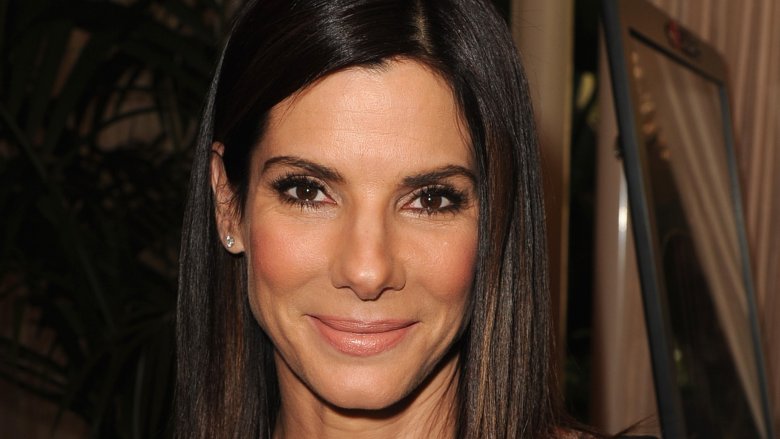 Getty Images
The team's all here with looks that kill. 
We're six months out from the release of the all-female, star-studded heist movie Ocean's 8, and we still don't know a whole lot about it—but that doesn't mean we aren't getting more and more excited for the movie with every new bit of info that comes out. 
The feature, a follow-up to the George Clooney/Brad Pitt-starring Ocean's Eleven, Twelve, and Thirteen trilogy, stars Sandra Bullock as Debbie Ocean, the estranged sister of the original three movies' smooth criminal Danny Ocean. Apparently, a devil-may-care rakishness runs in the family, because the sequel will see Debbie assembling her own team of crooks to pull off the heist of the century at the annual Met Gala fundraiser in New York City.
Like the first three movies, everything about this fourth sidestory installment just bleeds style, up to and including this new poster. At a glance, you can't tell the cast is playing robbers—just that they all look to be living on the bleeding edge of cool.
Quick style advice? It's worth it to invest in a pricey coat and sunglasses. Highly visible, always on top—if they look good, you look good. Not as good as these ladies, but hey. Rob a bank, why don't you.
Released in 2001, 2004, and 2007, the Ocean's movies are some of the most fun Hollywood movies of the last two decades, taking a jam-packed cast of stars and letting them bounce off of each other as a squad of stylish and suave criminals on a mission to steal all of our hearts. (Even that second one is pretty good if you ignore the loopy plot.)
In addition to Bullock as the ringleader, Ocean's 8 stars a murderer's row of diverse entertainers as the new film's criminal cohort, including Cate Blanchett, Anne Hathaway, Helena Bonham Carter, Rihanna, Sarah Paulson, Mindy Kaling, and Awkwafina. Richard Armitage, Matt Damon, Olivia Munn, Katie Holmes and James Corden are also set to appear.
Ocean's 8 is being written and directed by Gary Ross, who previously wrote Tom Hanks' Big before writing and directing Pleasantville, Seabiscuit, The Hunger Games and Free State of Jones. Ross co-wrote the script with Olivia Milch. Steven Soderbergh, who directed the three previous Ocean's movies, is producing.
The production previously released a casually cool photo of the cast in action at the beginning of this year. Check it out below.
Ocean's 8 is knocking over your local theater on June 8, 2018.