Looper's Exclusive Survey Uncovered Fans' Choice For Their Favorite Quentin Tarantino Movie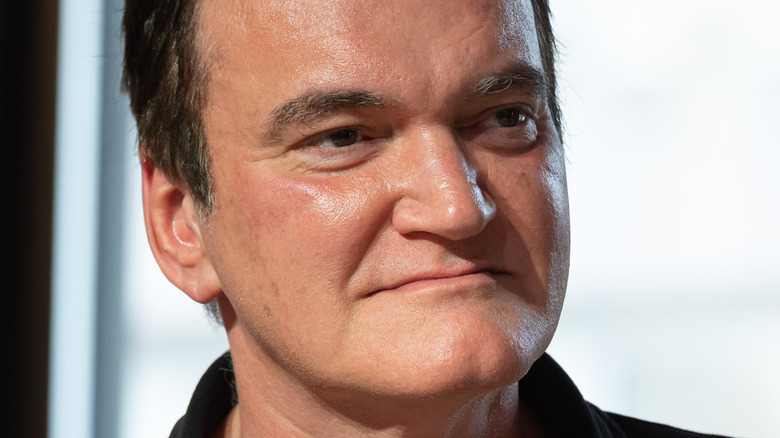 Noam Galai/Getty Images
Quentin Tarantino has one of the most recognizable names in the entertainment industry, and for good reason. The writer-director has put out some of the most talked about films of the last three decades and has earned eight Academy Award nominations, resulting in two wins. Tarantino has developed several cult classics, thanks largely in part due to the intricate characters he's penned.
We wanted to see which Tarantino movie fans of the writer and director thought was his best, so we put it to a vote. Looper conducted a survey of over 600 of its readers and offered them seven of Taratino's most-discussed works, but was not limited to films he directed. Readers chose their favorite between "Pulp Fiction," "Kill Bill: Vol. 1," "Kill Bill: Vol. 2," "Inglorious Basterds," "Django Unchained," "Once Upon A Time...In Hollywood," and "True Romance." There was one clear winner, but it was a tight race for second place and after.
Pulp Fiction reigns supreme as Taratino's best work according to fans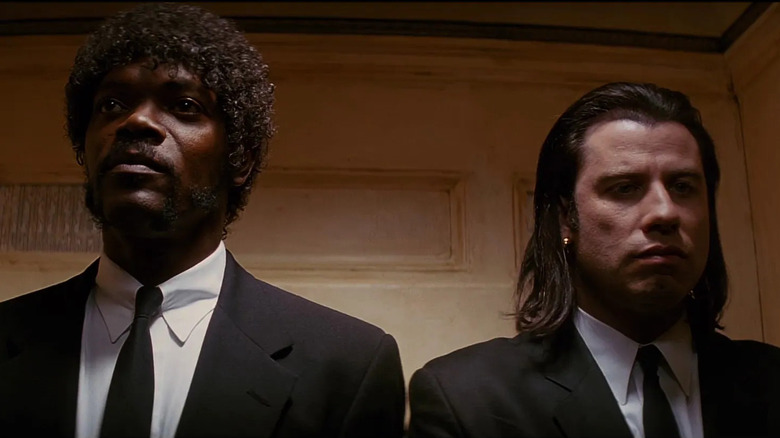 Miramax Films
Coming in first place in our survey is "Pulp Fiction," with 27.76% of respondents choosing it as their favorite Quentin Tarantino film. With a 92% rating on Rotten Tomatoes, the Samuel L. Jackson and John Travolta-led film is the highest-rated film in Tarantino's catalog. It also has the highest audience score, with a whopping 96% on the aggregator site. While the average movie fan will recognize a Tarantino film just by its name, there's something different about "Pulp Fiction." It's possibly the most Tarantino film the director has ever made, with its number one spot in our survey not surprising at all.
At number two in the poll is "Inglorious Basterds," with 18.18% of the vote. The 2009 film has arguably the best performance ever in a Tarantino film, with Christoph Waltz playing one of cinema's most horrific villains ever. Waltz's performance as Col. Hans Landa earned the actor his first Academy Award. Performances by Brad Pitt, Diane Kruger, and Mélanie Laurent were also widely praised in the alternate-history flick.
With 12.34% of the vote is "Kill Bill: Vol. 1." The revenge film technically counts as one movie alongside its 2004 sequel, but movie fans tend to view them as different entities since that's how they were released. The sequel came in fifth in our poll, with 11.2% of respondents choosing it as their favorite Tarantino film. But one film split up the two movies, which was another big project for Waltz.
Fans will never forget about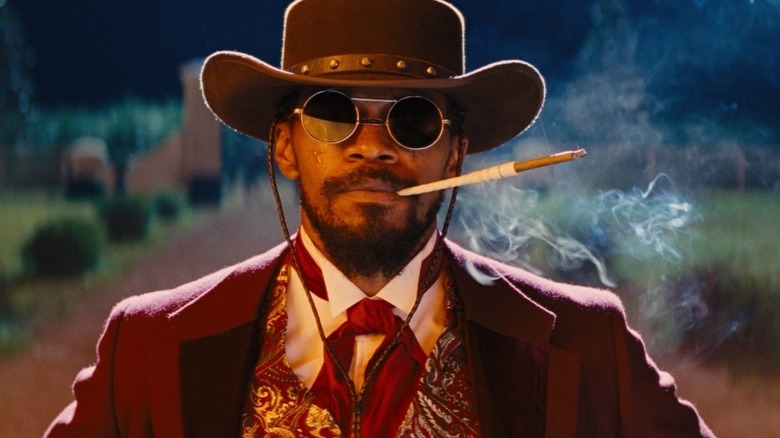 The Weinstein Company
"Django Unchained" came in fourth in Looper's survey for the best Quentin Tarantino film ever. The Jamie Foxx movie earned 11.69% of the vote, which featured an incredible performance from the actor as the titular character. Additionally, Christoph Waltz and Leonardo DiCaprio delivered outstanding performances as well. Waltz won his second Oscar for his role as Dr. King Schultz, while DiCaprio's absence from the best support acting category was considered a massive snub.
In sixth place (we previously discussed "Kill Bill: Vol. 2 in fifth place) is "Once Upon a Time...In Hollywood," with 11.04% of respondents choosing it as their favorite Tarantino film. It's the most recent film from the acclaimed director and was also a massive moment in Brad Pitt's career. The seasoned actor earned his first acting Oscar for the film for playing stunt man Cliff Booth. DiCaprio was also nominated for his portrayal of struggling actor Rick Dalton.
In last place in our poll is "True Romance," the only film in our survey that Tarantino didn't direct. He wrote the screenplay for the highly-praised movie, which has a 93% score in both the critic and audience ratings on Rotten Tomatoes. The star-studded cast included Pitt, Christopher Walken, Christen Slater, Patricia Arquette, Gary Oldman, Val Kilmer, and Dennis Hopper, to name a few.