Whatever Happened To Emily Swallow After Supernatural?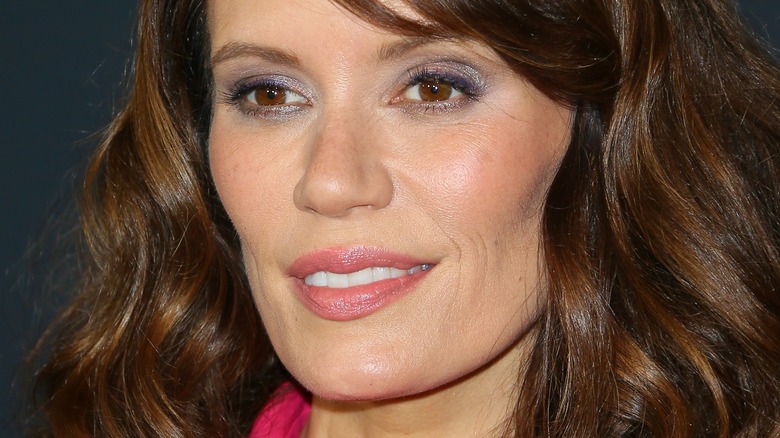 Jean Baptiste Lacroix/Getty Images
Any foe of Sam (Jared Padalecki) and Dean Winchester (Jensen Ackles) typically is not long for this world. The monster-hunting brothers with father issues take out all of their rage and trauma against the forces of darkness and usually end up on top. Demons, monsters, and Leviathans have all perished at the end of their swords — or guns, rather. But there are the season-to-season baddies who have almost as good of a track record as the brothers themselves. Lucifer (Mark Pellegrino) keeps coming back for more while Rowena (Ruth Connell) is always delightfully evil. Among the more long-running and powerful villains on "Supernatural" is the Darkness herself, Amara (Emily Swallow).
A primordial entity and God's (Rob Benedict) sister, Amara is initially interested in ending the world in darkness and fighting Chuck, but she is also responsible for bringing Mary Winchester (Samantha Smith) back from the dead. Swallow's tenure as Amara lasted longer than many other female characters. But while "Supernatural" eventually came to an end, Swallow's career persevered as she continued to act in popular franchises.
Swallow found a new series after Supernatural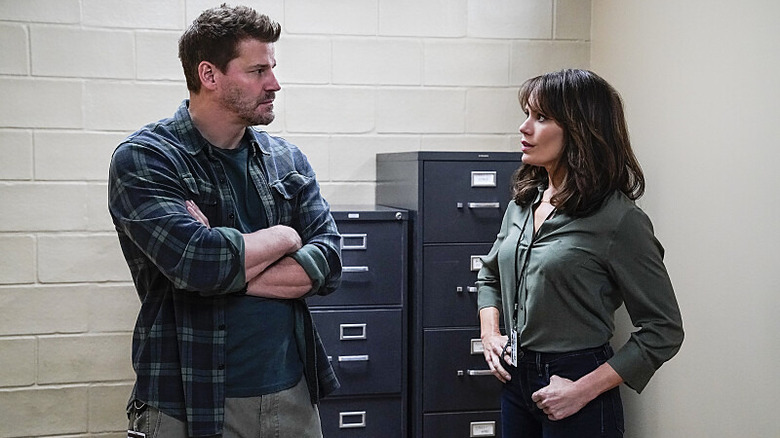 Cliff Lipson/CBS
Emily Swallow didn't waste any time looking for her next gig. Before her triumphant return in the final season of "Supernatural," she joined another show with a lead who was familiar with the forces of darkness. David Boreanaz gained popularity as Buffy Summers' former love Angel before heading to "SEAL Team." Swallow first appears in Season 3 as Dr. Natalie Pierce, a physiologist who serves as Jason's (Boreanaz) counterpoint.
"I was told from the start that she is totally an alpha female and used to alpha males and it doesn't fluster her at all," Swallow told Distractify in an exclusive interview. This was certainly the case with Natalie's dynamic with Jason. The two find a relationship with each other, but it's not smooth sailing. Jason is unable to maintain a romance and the two break up. In addition to relationships, however, Swallow also found fulfillment in her character's career.
"I love when I get to learn a new skill as an actor. It's one of my favorite things about acting," Swallow said on the podcast "Navigating Hollywood." She went on to explain, "They gave me some people to talk to who are physiologists for the Navy. And I got to find out a little bit about what that would actually be like to work with [SEALs]."
She voices the woman who started it all in Castlevania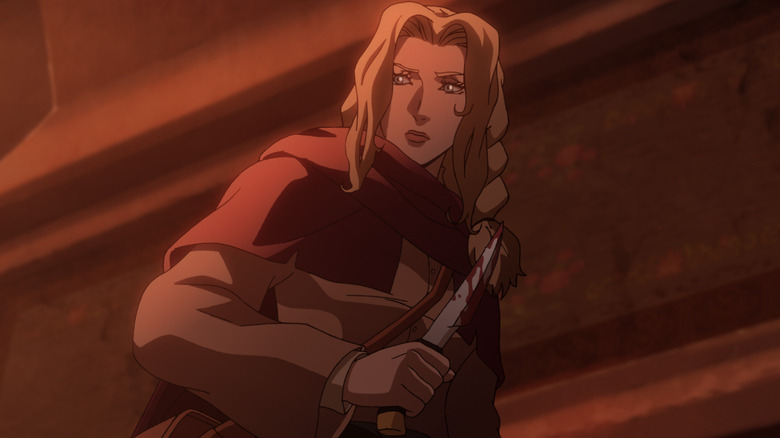 Netflix
"Castlevania," which originated in the 1980s as a single-player video game series, premiered on Netflix in 2017 and aired for four seasons. But Alucard's (James Callis) conflict with his famous father, Dracula (Graham McTavish), would not be possible without the help of an enormous tragedy.
When the series begins, Dracula finds his way to immortality and love in the arms of a human named Lisa Tepes (Emily Swallow). The two build a life together and conceive a son, only to have it wrenched away when she is burned on suspicion of witchcraft, starting a long, bloody war of revenge. Though Lisa dies at the start, she is still a powerful force through flashbacks, representing the humanity that Dracula once felt and the morality she passed to their son. The series concluded in 2021, but it is not the last viewers will see of Lisa — or the rest of the "Castlevania" clan. "Castlevania: Nocturne" is currently in development and will herald the return of Dracula, Alucard, Lisa, and Trevor Belmont (Richard Armitage).
Even if you didn't recognize her, she was in The Mandalorian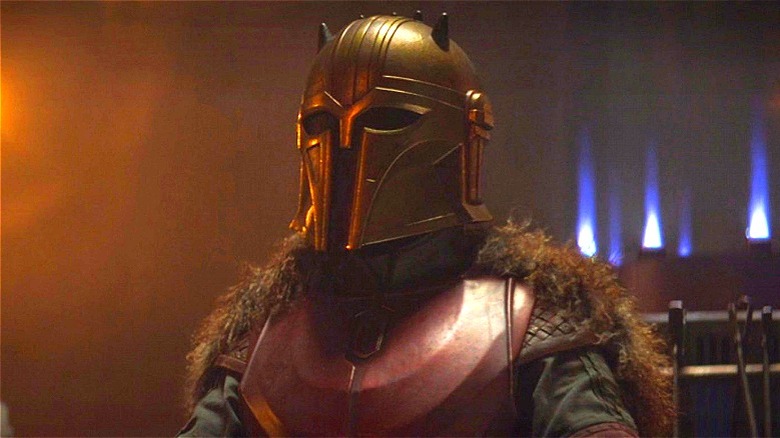 Lucasfilm/Disney+
Unless you have been living in a cave, it is near impossible to ignore the cultural phenomenon that is "The Mandalorian." In a classic tale ripped from the classic Japanese samurai film "Lone Wolf and Cub: Sword of Vengeance," the titular Mandalorian (Pedro Pascal) and his relationship with baby Grogu took the world by storm. The reluctant father also has cause to interact with the people from his culture. The members of this fanatical faction of Mandalorians don't take off their helmets, which may make it difficult to recognize the actors who portray them.
In addition to Jon Favreau's depiction of the Mandalorian Pre Vizsla, Emily Swallow also plays a significant character. Appearing for three episodes in Season 1, Swallow's character is aptly named the Armorer because she aids Mandalorians in constructing their accessories. Clad in a spiked helmet and fur cloak, she dispenses wisdom to our Mandalorian, as well as some well-needed tough love from time to time. She aims to preserve the culture of their people, who have been effectively wiped out by the Empire. The Armorer also makes a cameo in "The Book of Boba Fett" and is set to appear in the upcoming season of "The Mandalorian." As laconic as she is serious, the Armorer adds to the atmosphere of "The Mandalorian" with her sage wisdom.