Quentin Tarantino's Brutally Honest Opinion Of Star Wars Shouldn't Surprise You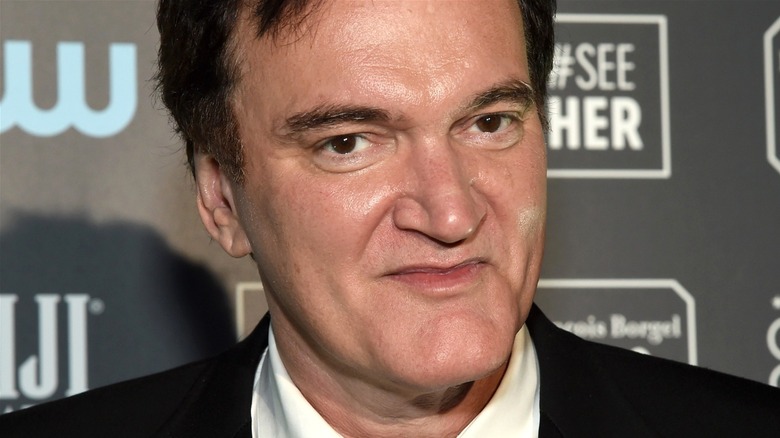 Michael Kovac/Getty
Quentin Tarantino will probably always be best known for his work as a feature film director, with a body of work (including films like "Pulp Fiction," "Kill Bill," and "Once Upon a Time ... in Hollywood") that gets continually debated and re-legislated by fans all over the world. But Tarantino has a small side career apart from his directorial work, and it's churning out hot takes about movies other people have directed.
Tarantino is never one to mince words when it comes to his cherished art form. He's called no less a cinematic icon than Francois Truffaut a "bumbling amateur," and he's been equally opinionated on everyone from Alfred Hitchcock to Nicolas Winding-Refn.
So it really shouldn't come as a surprise that Tarantino also has some brutally honest opinions about what is possibly the definitive Hollywood film franchise of the last 50 years: "Star Wars." Nor should it be too surprising that he wasn't hesitant to let those opinions be known in public, in conversation with another director known for his voracious love of cinema.
Tarantino once had words with Edgar Wright over the value of the Star Wars prequels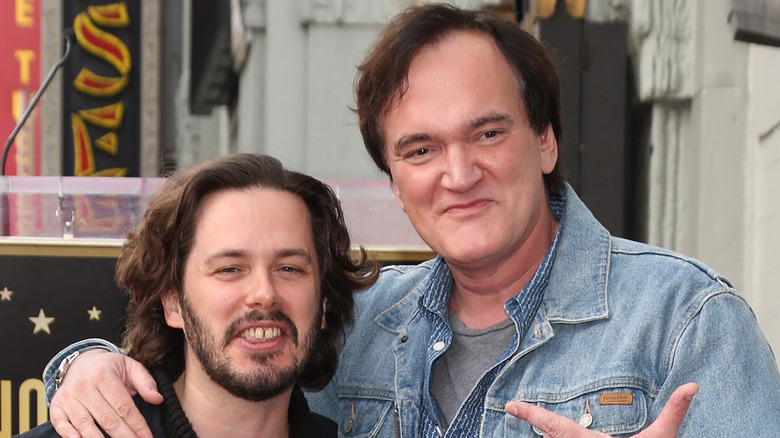 Todd Williamson/Getty Images
Back in the golden age of TV on DVD, Quentin Tarantino once appeared on a commentary track for Edgar Wright's cult sitcom "Spaced," along with the cast of the show (via Far Out). Naturally, the conversation turned to "Star Wars," and specifically the controversial "Star Wars" prequels.
"I didn't like the first two prequels, the third one I saw, I must've been in a good mood when I saw 'Revenge of the Sith' because I came out of it thinking, 'It wasn't that bad,'" recalled Wright. When the movie was still in theaters, Wright said, Tarantino went to go see it on his recommendation. But when the two ran into each other, Wright said that Tarantino had some harsh words over Wright's endorsement of the movie: "I have a bone to pick with you, we just went to see 'Revenge of the Sith' upon your recommendation. That was the biggest piece of s**t I have ever seen," Wright remembered Tarantino saying.
Evidently, in the years between the incident and the recording of the commentary, Tarantino's attitude mellowed somewhat, and he granted that he understood Wright's position at the time. "I can appreciate that the first two were so bad that that one looks good by comparison," Tarantino admitted.
To hear Wright's Tarantino "Star Wars" story told by the man himself, as well as Tarantino's response to it, you can check out a clip of the discussion on YouTube.