The Frank Reagan Wardrobe Mistake You Likely Missed In Blue Bloods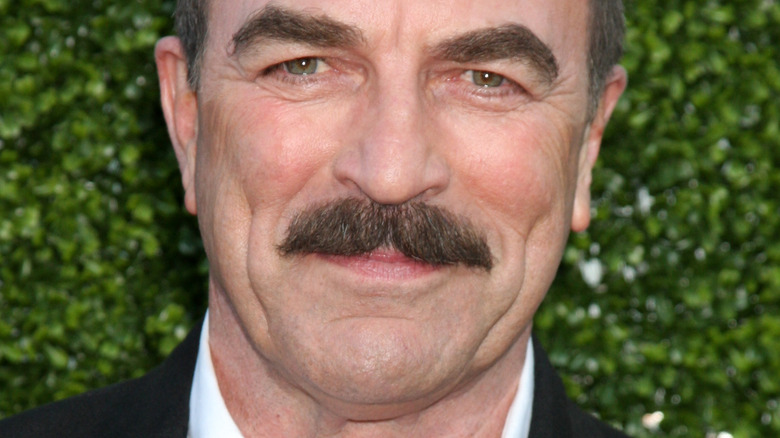 Kathy Hutchins/Shutterstock
A pilot episode can make or break a series. On one hand, it sets the tone for the entire show and sets up crucial exposition. On the other hand, the pilot captures a series in its nascent form before key changes are made to characterization, set design, or even casting. And when the "Blue Bloods" pilot aired on CBS in 2010, it effectively mapped out the series within the first five minutes. Set to the tune of Frank Sinatra's "New York, New York," the opening montage shows the members of the Reagan family as they get ready to attend Jamie's graduation from the New York Police Academy. The scene is interspersed with sweeping shots of New York City, as well as the sinister abduction of a child — the series' first crime investigation.
Still, "Blue Bloods" didn't emerge as a fully formed series. The Reagan house would undergo a makeover after the pilot, and Nicky, later portrayed by Sami Gayle, is played by a completely different actress. In addition, here is a subtle wardrobe change that happened after the pilot aired.
Frank Reagan's ring changes colors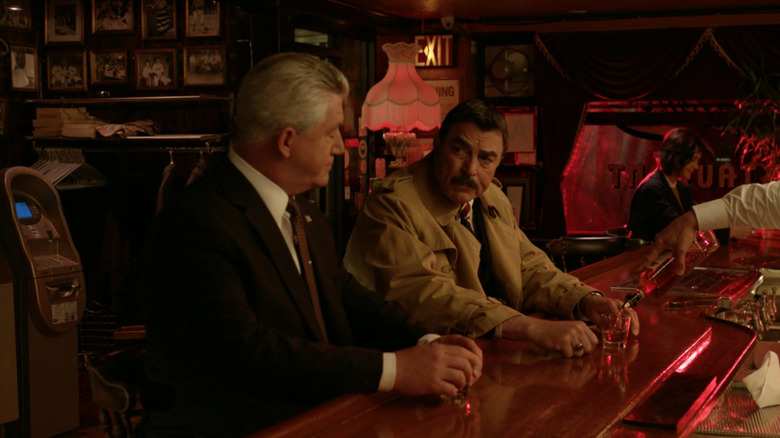 CBS
As the opening moments of "Blue Bloods" capture the Reagan family rushing to get out the door, Tom Selleck's Frank Reagan has a still, contemplative moment at his dresser, where he looks poignantly at family photos and puts on his watch. The camera then zooms in on a huge blue ring — perhaps his own New York Police Academy class ring — before he heads to the Staten Island Ferry.
In later episodes (as noted by an eagle-eyed fan on Movie Mistakes), Frank's prominent ring turns red. In the Season 3 episode "Nightmares," Frank can be seen sitting at a bar with Deputy Commissioner Garrett Moore (Gregory Jbara). When he holds up his drink, the ring flashes red under the bar lights.
The ring gaffe is the sort of Easter egg that fans love to notice, even if it has no larger bearing on the show itself. A much more important piece of Frank's jewelry repertoire is his wedding ring, which he continues to wear long after his wife's death. "Frank's a little senior. He's also still wearing his wedding ring," Selleck told Parade. "We've never gone into it. Maybe it's too self-centered a story about the why of all that. He's pretty much wrapped himself in his work."