Rosie O'Donnell Turned Down Working With Woody Allen In Exactly The Way You Might Expect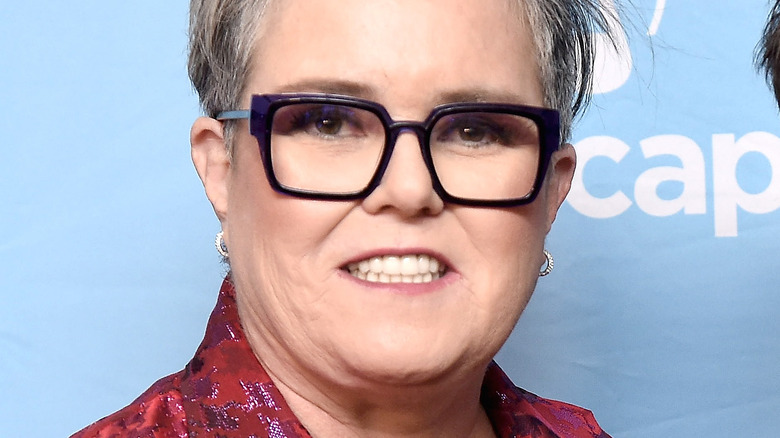 Gary Gershoff/Getty Images
After spending a few years building her name as a rising comedian, Rosie O'Donnell's career in the entertainment world really started to pick up steam in the mid-1980s. She found a major spotlight in the form of "Star Search," which went a long way in scoring her the first of many spots on television. On the sitcom "Gimme a Break!" in the role of Maggie O'Brien, O'Donnell proved that she had potential in front of the camera. With that, her Hollywood success snowballed, and within a few short years, she'd earn her place as a pop culture icon.
Whether she's signed on for TV programs like "Stand By Your Man," "The Rosie O'Donnell Show," and "Russian Doll," or cinematic productions such as "A League of Their Own," "Sleepless in Seattle," and "Tarzan," O'Donnell has proven time and time again to be quite the versatile entertainer. As a result, she's also quite a busy one, seeing as she's acted, written, produced, and more throughout her lengthy career. Therefore, she's not afraid to let a project go when necessary, especially if said project would pair her with someone she wouldn't want to associate with.
For example, highly controversial director Woody Allen once attempted to get Rosie O'Donnell to collaborate with him on a film. She swiftly turned him down in a way you'd likely expect her to.
O'Donnell didn't mince words when rejecting Allen's offer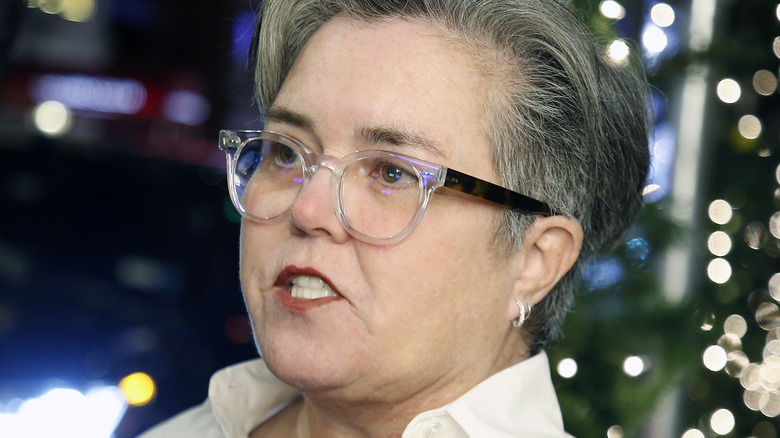 John Lamparski/Getty Images
Back in 1999, Woody Allen was in the process of putting a film together titled "Sweet and Lowdown": the story of jazz musician Emmet Ray (Sean Penn) who falls in love with a mute woman named Hattie (Samantha Morton) in the 1930s. The likes of Uma Thurman and John Waters also appear in the film, and if Allen had his way, Rosie O'Donnell would've too. However, due to the allegations levied against him in previous years, O'Donnell made it clear that she had no interest. "I said, 'I'm not doing it. I'm not working for him or with him and being associated with him,'" she told Howard Stern (via Entertainment Weekly). 
As O'Donnell recalls, shortly before "Sweet and Lowdown" came to be, she'd done an HBO special where she unapologetically trashed Allen. Nevertheless, his team reached out to her multiple times in hopes of changing her mind. "The first year of my show and I get a call, and they said, 'He wants you to be in [Sweet and Lowdown]. I said, 'Please send him my HBO special,'" said O'Donnell, which the person she was speaking to noted Allen had already seen it. She asked for it to be passed along to him anyway with an even more adamant declaration that she had no desire to feature in the movie.
When it was all said and done, Woody Allen and his team accepted Rosie O'Donnell's rejection and went ahead with "Sweet and Lowdown" without her. By the sound of it, she doesn't regret passing on the film to this day.