The One Game Of Thrones Character That Was Beyond Difficult To Cast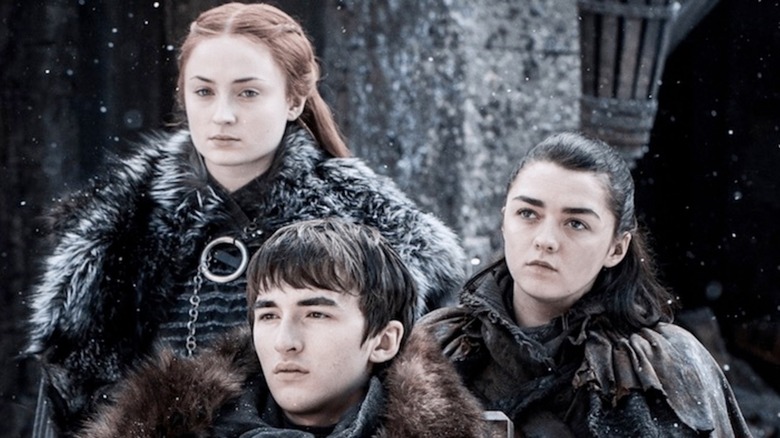 HBO
The ultra-popular HBO fantasy drama series "Game of Thrones," developed for television by David Benioff and D. B. Weiss, ran for eight seasons from 2011 to 2019 — during which audiences members watched the fates of a slew of characters play out, given that the series boasts a rather large ensemble cast. From the Starks to the Lannisters, there were quite a few characters for audience members to keep up with. 
Some of the most prominent characters included Daenerys Targaryen (Emilia Clarke), Jon Snow (Kit Harington), Tyrion Lannister (Peter Dinklage), Sansa Stark (Sophie Turner), Arya Stark (Maisie Williams), and many, many more. And those are just some of the key characters who make it to the show's finale alive. There's also a whole long list of prominent characters who met their deaths earlier on in the series, most notably the perceived main character, Ned Stark (Sean Bean), at the end of Season 1. 
With this in mind, one can imagine that the casting process for the series wasn't exactly a quick endeavor. And, in fact, there was one main role that proved to be the most difficult to fill.
Arya Stark was the hardest role to cast
It turns out that it was Arya Stark, the young Stark member who trains as an assassin to avenge the deaths of her family members. The role, of course, ended up going to Maisie Williams, who received two Emmy nominations for her performance as Arya.
In 2017, at a South by Southwest panel, co-showrunner David Benioff discussed what the process of casting Arya entailed (via Mental Floss). Benioff began by explaining that they found casting both Arya and Sansa to be a challenge because the characters are so young at the start of the series but then their arcs prove to be very dark and intense. However, casting Arya proved to take even longer than expected.
Benioff explained, "I remember we probably looked at 300 girls in England and could not find the right Arya." Then, in the midst of looking at audition tapes when they came across Williams. The showrunner continued, "There was just something about that little tiny thumbnail face that just seemed right. She looked about seven. Like she was 12, but going on seven. So we clicked on the audition video and waited about 40 minutes for it to download. When we saw that audition video she was just f***ing awesome."
Williams gave her all into playing Arya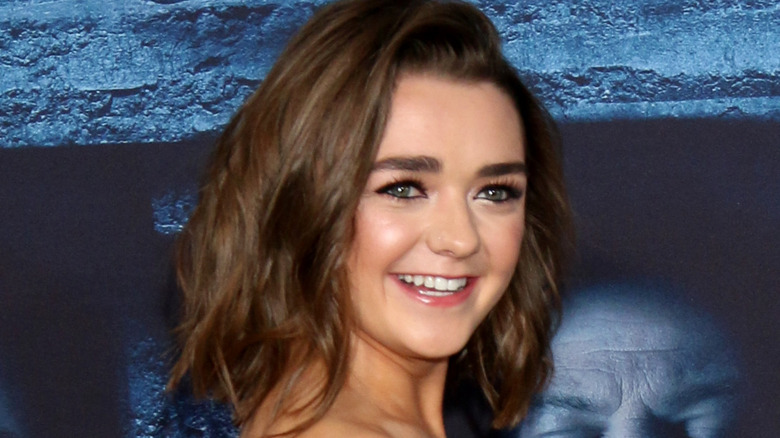 Kathy Hutchins/Shutterstock
In an Arya-focused featurette on the Game of Thrones Youtube page, which was posted in April of 2021, Maisie Williams discussed her experience playing Arya. Williams said, "I've thrown everything into Arya. Every tool I've got as an actor I've used in Arya. It's really hard to create new [characters] now." She then went on to express how much she was going to miss playing the character, noting that she feels she has to mourn the loss of playing the character.
Despite being sad over the loss of getting to play the character, Williams has revealed that she is quite happy with Arya's ending in the series. The actor told Entertainment Weekly in May of 2019 that she was surprised by Arya's ending — for instance, she expected Arya to end up killing Cersei [Lena Headey]— but ultimately embraced it.
Williams explained, "The Hound [Rory McCann] says, 'You want to be like me? You want to live your life like me?' In my head, the answer was: 'Yeah.'" But then, she continued, Arya's experiences, such as reuniting with Jon and reconnecting with Gendry [Joe Dempsie], got her thinking about her priorities in her life. Williams concluded, "When The Hound asks her if she has another option, all of a sudden there are so many more things in [Arya's] life that she can live for, that she can do ... Then I realized there were other things I could play, bringing Arya back to being a 16-year-old again. It's not a 'Game of Thrones' ending for Arya, it's a happy ending."