Sean Kanan Teases The Spice From The Young & The Restless And Bold & The Beautiful's Crossover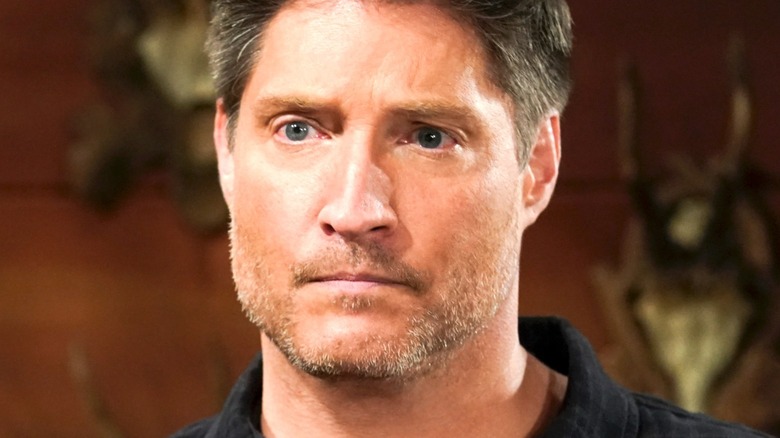 Sonja Flemming/CBS
Since the premiere of "The Young & The Restless" and "The Bold & The Beautiful" in 1973 and 1987 respectively, the sister shows have helped to define what is both addictive and fun with daytime soap operas. With the midwestern setting of "The Young & The Restless" in fictional Genoa City, Wisconsin combined with the glitz and glamor of "The Bold & The Beautiful" in Los Angeles, both series have crossed over to provide fans endless hours of salacious entertainment. Long before primetime serial dramas took advantage of spinoffs and world-building, these two shows were establishing the benchmarks for how it should be done.
For "Cobra Kai's" Sean Kanan, who plays Deacon Sharpe on "The Bold & The Beautiful," reprising his villainous role in 2021 after a long absence was "like coming home" (via Soap Opera Digest). The actor also played the character on "The Young & The Restless" in the early 2010s, which saw Deacon falling in love with Nikki Newman (Melody Thomas Scott) before their relationship turned toxic. After years of waiting, a crossover between the shows is coming, and the actor is wasting no time in teasing what's to come.
Nikki Newman will cross paths with ex-husband Deacon Sharpe on The Bold & The Beautiful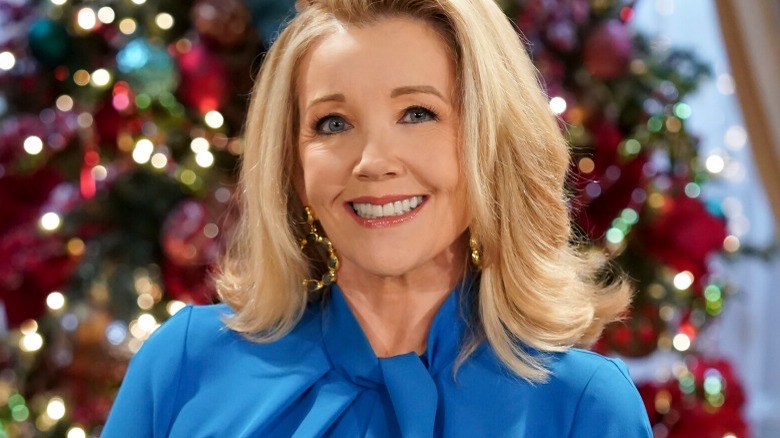 Sonja Flemming/CBS
During Sean Kanan's appearances on "The Young and Restless," his character crosses paths with Nikki who has recently divorced Victor Newman (Eric Braeden). The two become an item, but Deacon's opportunism and ulterior motives lead to an on-again, off-again partnership between the two that causes Nikki to relapse into alcoholism. Ultimately, Nikki breaks away from Deacon and this leads to a revenge scheme that finds Deacon orchestrating a fake murder plot on Diane Jenkins (Susan Walters) that implicates Nikki as her killer (per Soaps).
Kanan spoke with "Bold Live" about what to expect from the crossover. A caller asked him to provide details on the crossover and he revealed, "well, I can tell you that Deacon gets a text message, he doesn't know who it's from and it requests his presence at a Beverly Hills hotel, and when he shows up, he comes face-to-face with his ex-wife Nikki, and he has no idea — well, he has some idea. I shouldn't say he has no idea. He's not exactly sure, is she in town and looking..." The show's producer cuts off the answer so as not to reveal too much more.
Will this be another reconnection between the two? Will Nikki be seeking revenge for being framed? Fans will have to tune into "The Young & The Restless" on September 20 and "The Bold & The Beautiful" on September 21 to see everything unfold.