The Office's Oscar Nunez Doesn't Hesitate To Name His Favorite Episode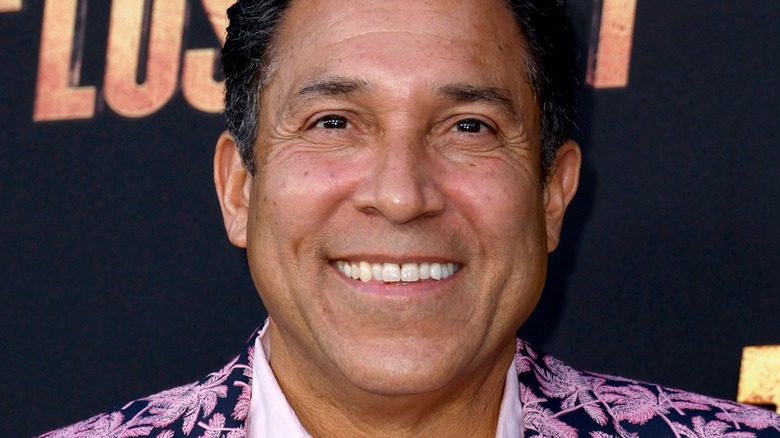 Frazer Harrison/Getty Images
Despite its series finale receding further and further into the past, the American take on "The Office" refuses to disappear from the pop culture zeitgeist. Thanks in large part to the popularity of streaming, the show has found new life, allowing longtime fans to rewatch their favorite episodes or for those who've never checked it out to see what it's all about. Thus, the hilarious gags, tear-jerking moments, and poorly-aged bits are just as talked-about today as they were years ago. Not to mention, the actors that made it all happen are still recognized globally for their "Office" characters.
Whether you've seen the program or not, you likely know of at least a few famous "Office" personalities. Among some of the most popular are Michael Scott (Steve Carell), Pam Beesly (Jenna Fischer), and Dwight Schrute (Rainn Wilson), among a handful of others who've attained a special place in the mainstream. At the same time, they're only the tip of the iceberg, seeing as the list of Dunder Mifflin Paper Company employees and those who do business with them is quite long — so long that some may get lost in the shuffle. Nevertheless, supporting characters like Oscar Nunez's Oscar Martinez certainly have their fans.
A fixture on "The Office" for its entire run, it may come as a shock that Oscar Nunez can effortlessly pick out his favorite episode.
Gay Witch Hunt opened doors for Nunez elsewhere in Hollywood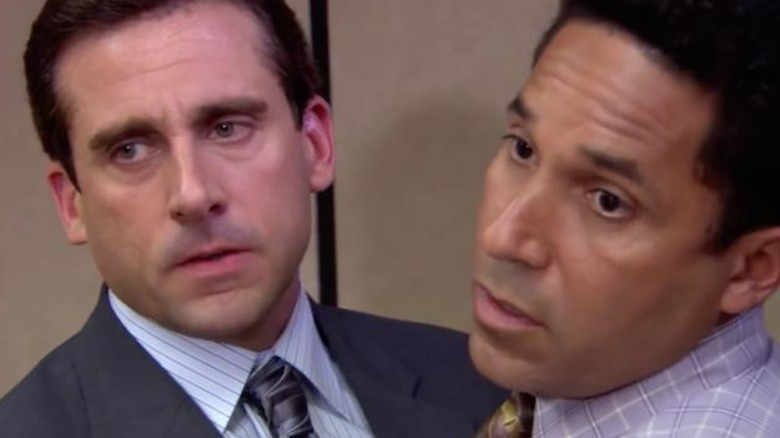 NBC
To kick off Season 3, fans of "The Office" received "Gay Witch Hunt," which saw Michael Scott out Oscar Martinez as gay, prompting his co-workers to react in various ways throughout the episode. Suffice to say, things go off the rails, to a degree that leads to Oscar trying to quit. This causes an awkward argument with Michael that ends with him and Dwight attempting to kiss Oscar. Oscar later reveals that Jan Levinson (Melora Hardin) gave him an extended paid vacation and the company car over the ordeal. According to Oscar Nunez, in an interview with FandomWire, this story allowed him to take time away from "The Office" to film the Comedy Central series "Halfway Home."
Aside from it giving him plenty of time in the "Office" spotlight, Nunez has chosen "Gay Witch Hunt" as his favorite episode since it afforded him the chance to explore other entertainment avenues. In addition, he loves the scene where Michael attempts to kiss Oscar — a moment Nunez told IGN he didn't see coming. "I was thinking, 'I can't believe he did it.' And then I was thinking, right after that, 'Of course he did it,'" he recalled as they filmed the moment. Nunez adds that the "Office" cast is full of folks who sometimes have a hard time containing their laughter, but thankfully, they managed to get through the scene without any trouble.
Considering the sheer size of the "Office" fandom, surely Oscar Nunez isn't the only one with an appreciation for "Gay Witch Hunt."