Law & Order: SVU Showrunner Answers The Burning Question About Benson's Retirement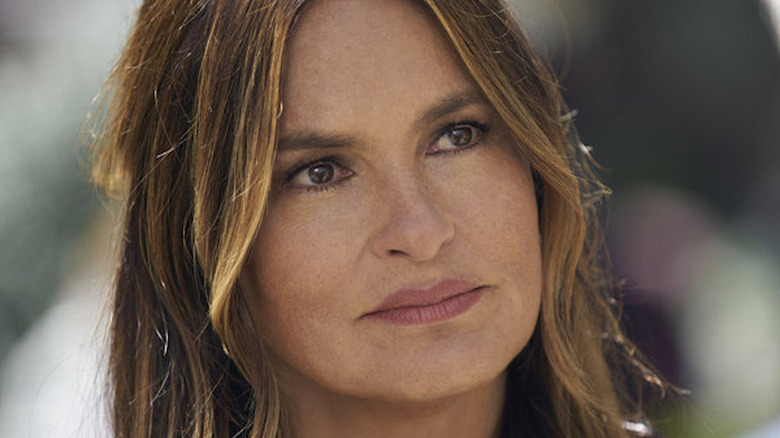 Michael Greenberg/NBC
The 24th season premiere of "Law & Order: Special Victims Unit" is a little over a week away, and fans of the series are in for a crossover treat. For the first time in "Law & Order" history, three series in the universe will merge for one giant episode kicking off the Fall 2022 seasons for each show. Mariska Hargitay will lead the charge as Captain Olivia Benson, with Elliot Stabler (Christopher Meloni) and Jack McCoy (Sam Waterston) right alongside her.
Fans of "SVU" likely have a lot of concern going into Season 24, especially after it was revealed Kelli Giddish was exiting the series after 10 years as Amanda Rollins. She will leave behind shoes impossible to fill, but there are other worries on the table. In Season 23, Benson considered retiring from the Special Victims Unit. With Harigtay spending over two decades on the series, we wouldn't be surprised to hear her character was deciding to move on so she could as well. "Law & Order: SVU" showrunner David Graziano is shedding light on what viewers can expect from Benson and her retirement plans in Season 24.
Olivia Benson is no longer considering retirement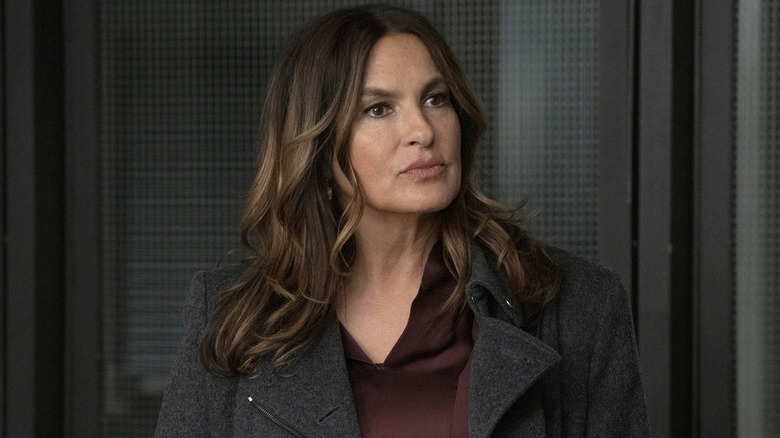 Virginia Sherwood
"Law & Order: Special Victims Unit" showrunner David Graziano caught up with The Wrap before the premiere of Season 24, and he gave some interesting insight into Olivia Benson's storyline. When the outlet asked if Benson would still be mulling over retirement in Season 24, the answer from Graziano was clear. "No. She's moving into a new phase of her career," the showrunner noted.
Benson stans can breathe easy knowing their favorite captain isn't retiring anytime soon. But that doesn't mean things will be easy for her in Season 24. "She's absorbed a lot of trauma, not just her own just, but [from] other people," Graziano noted. "What must it be like to go to work every day and see the darkest parts of humanity [evident] in front of you and have to confront that?" The new showrunner also noted he met with Mariska Hargitay before filming, and it was decided that Benson's Season 24 story would be about her finding peace among the trauma that has plagued her for so long.
"Law & Order: Special Victims Unit" Season 24 premieres on September 22 at 8:00 p.m. EST on NBC as a part of the special three-hour crossover event.