These 2022 Primetime Emmy Snubs Are Part Of A Frustrating Pattern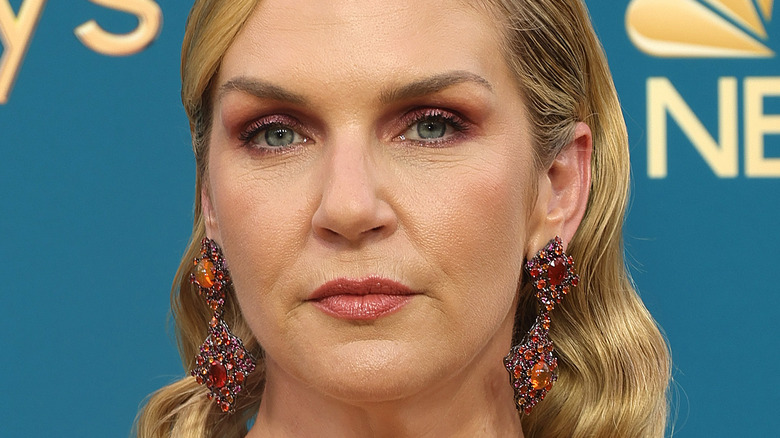 Momodu Mansaray/Getty Images
It seems like television and movie fans are becoming less and less interested in award shows with each one that passes. According to CNBC, the 2021 viewership numbers for the Academy Awards, Grammys, and Emmys were at some of the lowest in their histories. Traditionally, the Emmys bring in the lowest number of viewers out of the three major award shows, which is not that surprising.
The Emmys don't have the glamour that comes with the Oscars or the concert-like nature of the Grammys, which are much more lighthearted and fun. The Emmys are drab, bland, and over. While there are snubs at every award ceremony, the Emmys seem to have the most of them in terms of nominations and wins. Why is this? Unfortunately, it's for many reasons, including the overabundance of television content and the flawed voting system. The biggest snubs at the 2022 awards prove this on both counts. We're talking about "Better Call Saul" and the poor schlubs of basic cable.
Only industry members can vote on Emmy winners, creating a flawed system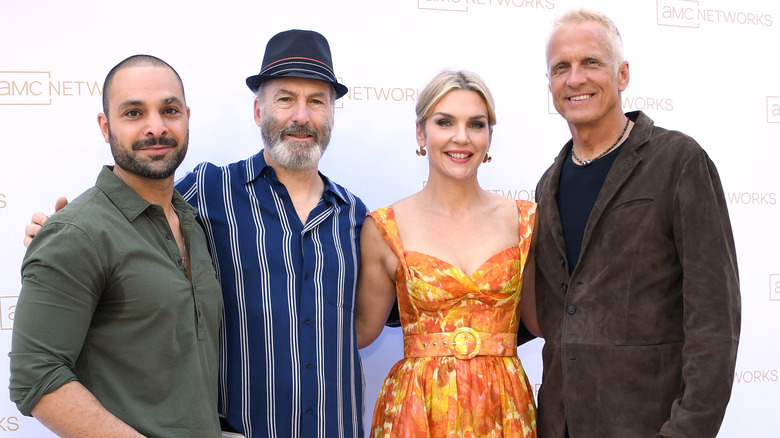 Jon Kopaloff/Getty Images
Snubs are going to happen; it's just a fact. Everyone's favorite actor or actress can't win in their respective category, and there are no second and third-place trophies here. But sometimes, the outcry around snubs is understandably justified. Perhaps the biggest snub of the 2022 Emmy was Rhea Seehorn and her loss in the outstanding supporting actress in a drama series category. That honor went to Julia Garner for "Ozark" — who has already won in that category, and repeat wins are a popular trend at the Emmy's you'll see.
There was a massive outcry on social media after Seehorn lost, with "Better Call Saul" now 46 Emmy nominations deep with no wins. How the "Breaking Bad" spin-off can go this long without a win is baffling. Seehorn arguably gave the best performance out of the category's nominees, so why she lost is up to interpretation. The actress will more than likely be nominated again next year as "Better Call Saul" will still qualify, but Garner's "Ozark" is done. It seems like she might have been given the nod as her character is retired, and Seehorn was passed on in 2022 because she can earn it next year.
Emmy awards are chosen by those in the Television Academy, made up of 17,000 voting members, all of who hail from the industry. Those members are then broken into 30 peer groups, which vote on categories and nominees within said group. You have to wonder if favorites are played behind closed doors, especially regarding studios and streaming platforms. "Better Call Saul" is likely to have fewer members in the Academy because AMC is a substantially smaller cable network than, say, Netflix or HBO, which have many more members. Every vote certainly counts.
Cable stars don't stand a chance at the Emmy's like they used to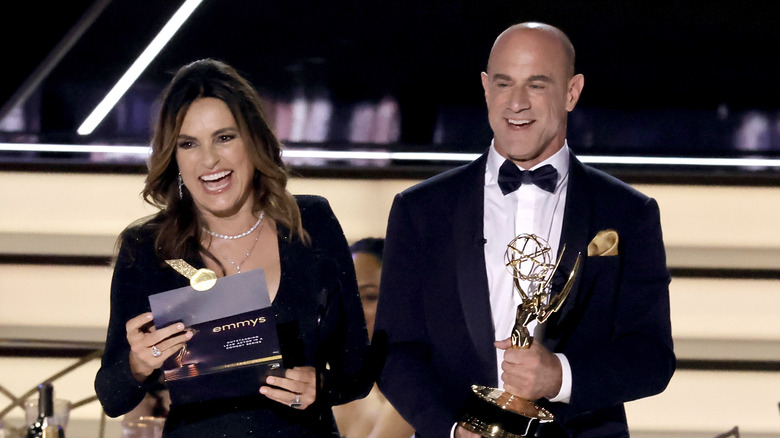 Kevin Winter/Getty Images
Why we even have the Emmys anymore is rather shocking. It made sense decades ago and thrived in the 80s and 90s, but does the award show have a place in the current media landscape? The landscape where a new series is shoved down our throats every single day? No, it doesn't. Another major snub that had social media buzzing last night was that of "This is Us" star Mandy Moore for her omission in the outstanding actress in a drama series category. The NBC star wasn't even nominated but was included in a montage which angered fans even more.
Cable network stars barely have a chance anymore at the Emmys as streaming services and premium channels dominate every category. It's no surprise Moore was left off, as that particular category had nominees from BBC America, HBO, Showtime, Apple TV+, and Netflix.
Think of Mariska Hargitay, who hilariously shaded Christopher Meloni at the 2022 ceremony, noting she has two Emmys while he has none. Hargitay won her last Emmy in 2006 for playing Olivia Benson on "Law & Order: Special Victims Unit." She was nominated for the same role in the outstanding lead actress in a drama series category from 2004-2011. She still plays that very same character today, but there has not been a mention of a potential nomination for her in the last decade. These network stars just don't stand a chance. The little guys like Moore, Rhea Seehorn, Bob Odenkirk, and FX series "What We Do in the Shadows" will be overshadowed every year until someone decides to throw them a bone simply because "it's time." Should Leonardo DiCaprio have won best actor for "The Revenant?" Absolutely not, it was just time, and we highly suspect 2023 is going to be "Better Call Saul's" time.
With hundreds of television series available to us at all times, how could one person possibly be selected as the best of the best? There's no fair way to come to these results anymore, and the event either needs to be changed or scrapped. Or at least not aired to viewers whose opinions on winners matter ZERO at events like these.