How The Last Jedi Is Different From The Force Awakens According To The Cast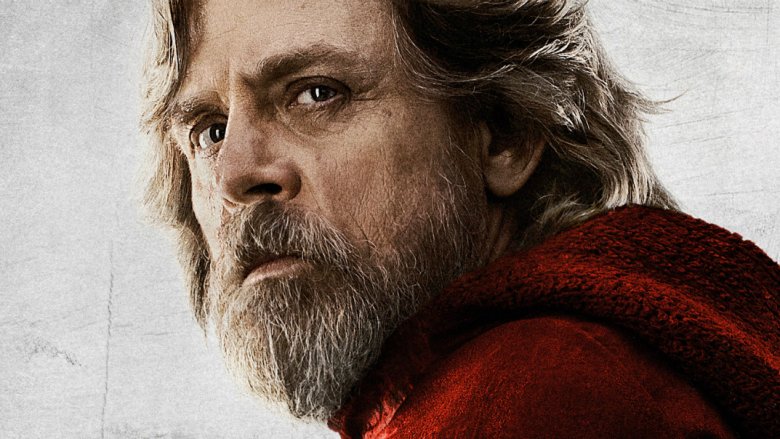 Lucasfilm
The Force Awakens brought Star Wars to a whole new generation thanks to J.J. Abrams and a new cast of characters. But how will The Last Jedi change things up?
Director Rian Johnson and the cast spoke about the upcoming blockbuster during a press conference in Los Angeles, and Collider has some of their thoughts on what separates the two films.
"It's the second movie in the trilogy, and I think we've been trained to expect it'll be a little darker," said Johnson. "Obviously, it looks a little darker. For me, I loved the tone of the original films, which J.J. [Abrams] also captured in The Force Awakens. To me, first and foremost, we were trying to make it feel like a Star Wars movie. That means you have the intensity and you've got the opera, but it also means that it makes you come out of the theater wanting to run in your backyard, grab your spaceship toys and make them fly around. That's a key ingredient to it. So, we go to some intense places in the movie, but I hope it's also fun and funny."
John Boyega, who plays Stormtrooper-turned-Resistance fighter Finn, said The Last Jedi is a natural progression from The Force Awakens. "I just think the story is moving forward," he said. "I feel like J.J. had a blueprint and foundation for The Force Awakens that was good, and now it's about moving forward with the story and challenging the characters. All the characters are under intense pressure, so it's a time that everyone has their own specific reckoning, and it's all different."
It's a sentiment echoed by Oscar Isaac, who plays Resistance pilot Poe Dameron. "Because the first chapter sets the tone and introduces the world and the new characters, in the second chapter, you don't have to spend so much time doing that," Isaac said. "You can really just delve into the story, into what's happening, and into the conflict of each of the characters. I think what Rian's done so incredibly well is that he's challenged, deeply, every single character, including the droids, with like the biggest challenges they've ever faced. That's how you're able to really get to learn about them, on all sides of the spectrum, from light to dark. He found a way to get to the central point of each character and challenge them, as best as he can. I think it's really amazing what he's done."
Daisy Ridley, who stars as the mysterious Rey, said another big change is that the main characters from The Force Awakens are separated in The Last Jedi. "Because people responded well to John [Boyega] and I, as a team, I was a bit nervous about not being a team so much, in this one," she said. "For me, personally, that was a challenge. I don't know what it was like for anyone else, but to be in different combinations of people was a challenge. We're in different situations and we're with different people that we are learning about or meeting, for the first time, so it felt pretty different for me."
As of now, The Last Jedi has a 94 percent fresh rating on Rotten Tomatoes, and critics have said it's like no Star Wars movie we've ever seen. We'll find out when the movie lands in theaters on Dec. 15.