Lorne Michaels Teases The Number Of New Cast Members We'll See In SNL's Future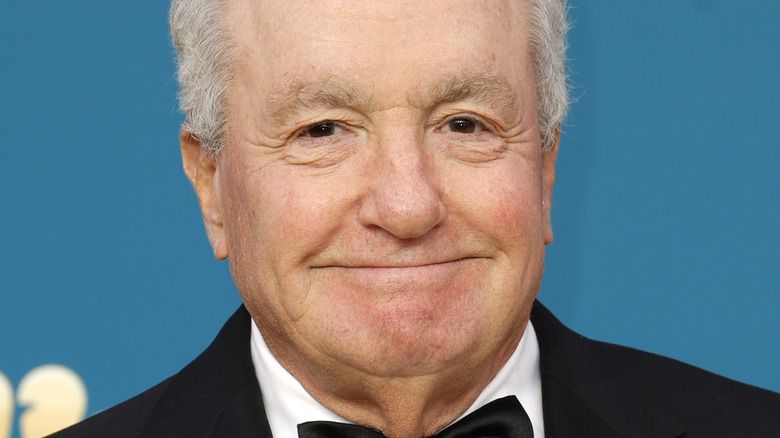 Frazer Harrison/Getty Images
There are few constants in the world of television, but at this point, one of them is definitely "Saturday Night Live." The sketch comedy series has maintained a spot on NBC since it arrived in October of 1975 due to a few notable factors. It provides viewers and those in attendance at Studio 8H with laughs galore every week, gives established entertainers a chance to flex their comedy muscles, and, most importantly, contributes to the next generation of actors and comedians. Although, that last point does end up hurting "SNL" on occasion.
As a training ground for comedians to hone their craft, rarely does the roster of "Saturday Night Live" remain stagnant. Over the years, the likes of Adam Sandler, Kristen Wiig, and more have left the show behind in favor of film and television work, prompting "SNL" to scout out more prospects capable of keeping the show alive. Surely that's on the to-do list as 2022 comes to a close, seeing as Alex Moffat, Kate McKinnon, Melissa Villaseñor, Pete Davidson, Aristotle Athari, Kyle Mooney, and Aidy Bryant have all bid the series farewell this year.
With so many departures so quickly, "Saturday Night Live" creator Lorne Michaels has teased that the impending Season 48 will include a handful of fresh faces.
Expect four new Saturday Night Live performers in Season 48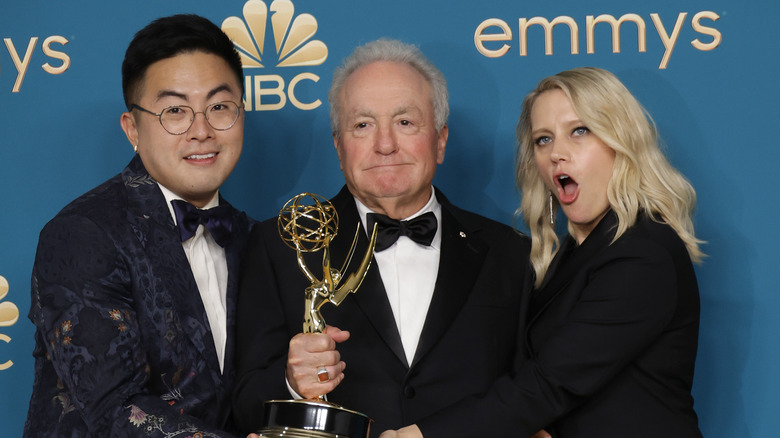 Frazer Harrison/Getty Images
At the 2022 Emmy Awards — where "Saturday Night Live" won its 87th Emmy, this time for Outstanding Variety Sketch Series — Lorne Michaels addressed the future of the program and its cast. When asked what Season 48 will have in store, he confirmed, "Four new people, at least for now" (via Variety on Twitter). The names of these newcomers have yet to be revealed, but luckily for those curious, we won't have to wait long to meet them. As noted by the New York Post, "SNL" Season 48 kicks off on October 1, followed by two consecutive shows on October 8 and October 15. Hosts and musical guests remain a mystery as of this writing.
While it may seem like "SNL" is doing just fine ahead of Season 48, not everyone is certain that the series has gas left in the tank. In a recent interview, the longest-tenured cast member in the show's history, Kenan Thompson, highlighted that, should Michaels' iconic brainchild come to an end in the near future, a fine ending point has presented itself. "50 is a good number to stop at. That's an incredible package. He will be close to 80 at that point and the one who's had his touch on the whole thing," Thompson explained on "Hell of a Week," making his case that Michaels could retire with Season 50 and conclude "SNL" there.
Time will tell what the future holds for "Saturday Night Live," but as far as Season 48 is concerned, it's showing no sign of slowing down.