Everything Leaving Netflix In January 2018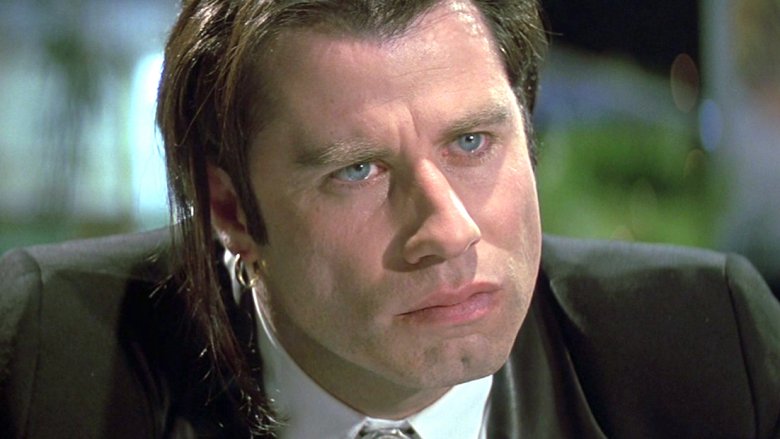 The new year offers endless possibilities but it'll also be the end of the line for a bunch of movies and TV shows on Netflix. Out with the old, right?
Just like every other month, Netflix will remove a lot of titles to make room for new ones, and January 2018 will be no exception. It'll be especially tough for you if you're using Netflix to finally catch up on Lost, but there will be a lot of notable movies removed, too. Quentin Tarantino's postmodern classic Pulp Fiction is on the hit list, along with E.T., Forrest Gump, Gremlins, Requiem for a Dream, and the first seven Saw movies.
On the TV side, you'll need to hyper-binge Lost, the first two seasons of Sirens, and four seasons of Futurama. Luckily, you still have all of January to watch Futurama.
Find out which movies and shows will soon depart Netflix below.
Leaving Jan. 1 
Chicago 
Daddy Day Care
Don't Be a Menace to South Central While Drinking Your Juice in the Hood
Dressed to Kill 
E.T. the Extra-Terrestrial 
Forrest Gump 
Four Brothers 
Free Willy 
Grease 
Gremlins 
I Am Sam 
Law & Order: Special Victims Unit: The Fourteenth Year
Law & Order: Special Victims Unit: The Fifteenth Year 
Law & Order: Special Victims Unit: The Sixteenth Year 
Law & Order: Special Victims Unit: The Seventeenth Year 
License to Drive 
Made of Honor 
Mean Girls 
Miss Congeniality 
Miss Congeniality 2: Armed and Fabulous 
Mona Lisa Smile 
Pokémon the Movie: Diancie and the Cocoon of Destruction 
Pokémon the Movie: Hoopa and the Clash of Ages 
Pokémon: Indigo League: Season 1 
Pokémon: XY: Seasons 1-2 
Police Academy 
Pulp Fiction 
Requiem for a Dream 
Saw 
Saw II 
Saw III 
Saw IV 
Saw V 
Saw VI 
Saw: The Final Chapter 
Someone Like You 
The Addams Family 
The Boy in the Striped Pajamas
The Day the Earth Stood Still 
The Desert Fox: The Story of Rommel 
The Inn of the Sixth Happiness 
The Man with One Red Shoe 
The Manhattan Project 
The Mighty Ducks 
The Parent Trap 
The Secret Garden 
The Switch 
Three Coins in the Fountain 
White Chicks 
Young Mr. Lincoln
Leaving Jan. 3 
V/H/S
Leaving Jan. 4 
Lost: Seasons 1-6
Leaving Jan. 5 
Fantasia 
Fantasia 2000 
The Host
Leaving Jan. 15 
Sirens: Seasons 1-2
Leaving Jan. 30 
Futurama: Seasons 7-10