Did Kenan Thompson Just Shade Friends During The Emmys' Opening Number?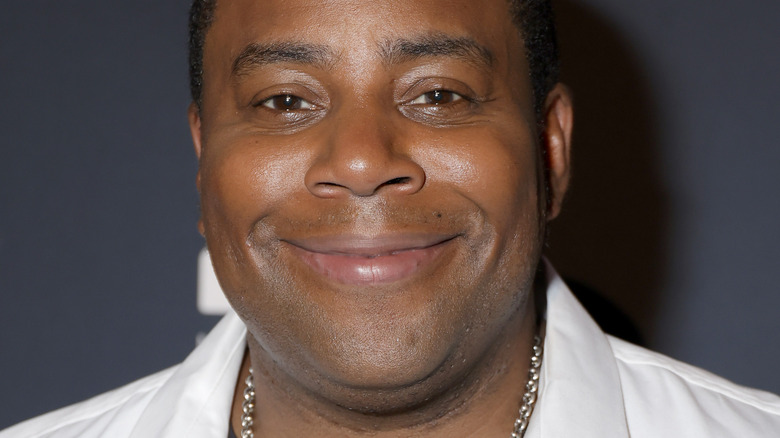 Frazer Harrison/Getty Images
While the Oscars may garner a lot of attention each year for its sometimes messy onstage antics, the Emmys have had jaw-dropping watercooler moments as well. Per People Magazine, the Emmys have included moments such as Dame Helen Mirren and Sally Field shocking the FCC to Kirstie Alley's very public praising of her then-husband Parker Stevenson. And 2022's edition is no exception to that list of controversial incidents, adding one watercooler-worthy moment right from the get go.
While the reference was quite brief, it was very knowing if you're a sitcom fan. This quick off-the-cuff line during the show's opening number, which featured Keenan Thompson hoofing along to a series of classic TV opening themes, was brief and yet enough to get tongues wagging about a beloved Fox sitcom that may have inspired "Friends." Is he hinting that the cultural phenomena is less fresh and original than many think it is?  
Have you ever heard of Living Single?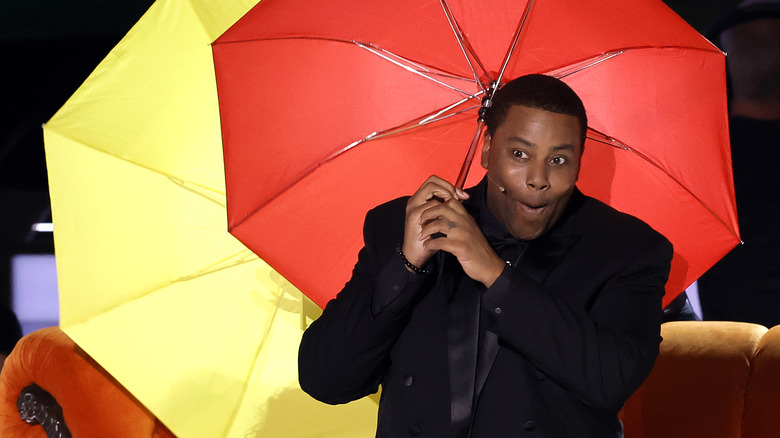 Kevin Winter/Getty Images
During the 2022 ceremony, Thompson began his fleet-footed tribute to television hits across the decades with a musical tribute to "Friends" At the very end of the number, he said, "ever heard of 'Living Single'?"
The Fox sitcom — about four single women anchored by their friendship as they share living space in a big city and pursue romance and their developing careers — preceded "Friends" into the prime time lineup by a season, airing in 1993 to the NBC series' 1994 debut. Thompson's quip is a perfectly cromulent comparison; after all, one of the show's stars — Queen Latifah — once spilled the beans that she believed that NBC went looking for a show like "Friends" to add to its schedule because of the success of "Living Single."
Appearing on "The Late Late Show With James Corden" in 2016, Latifah said, "it was interesting because when Living Single came out, shortly thereafter Warren Littlefield, who was president of NBC, they asked him if he could have any of the new shows on television which one would it be — he said Living Single. And next thing you know, here comes Friends." That revelation definitely adds a little extra punch to Thompson's already-knowing comments.